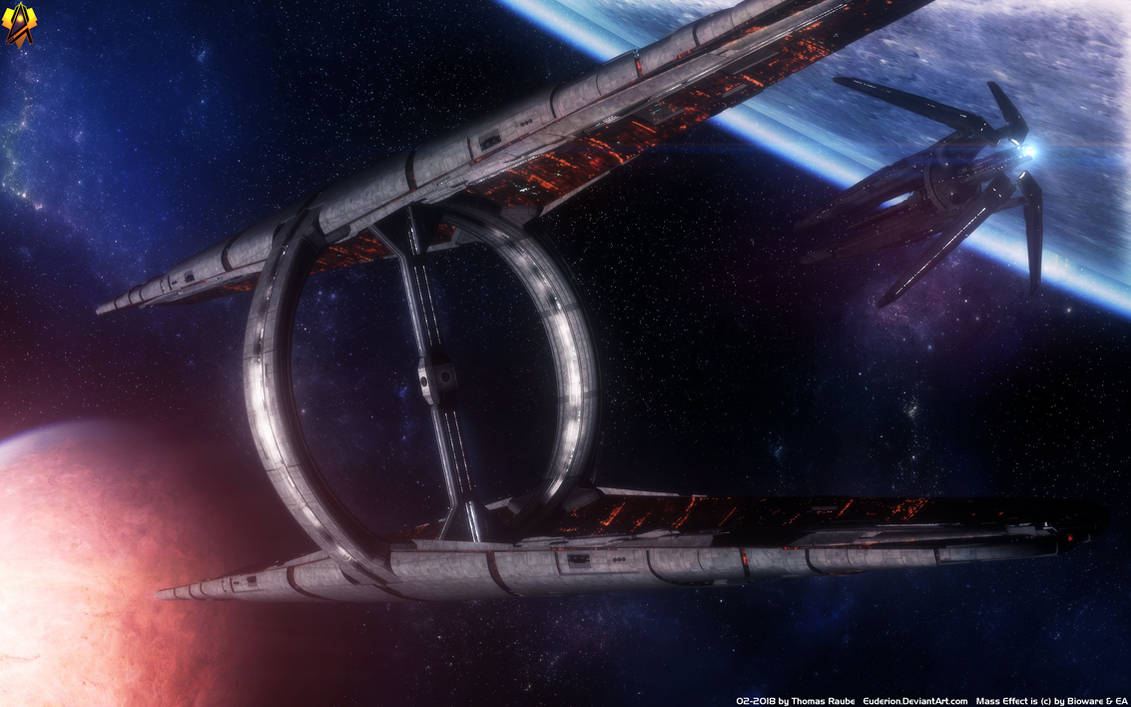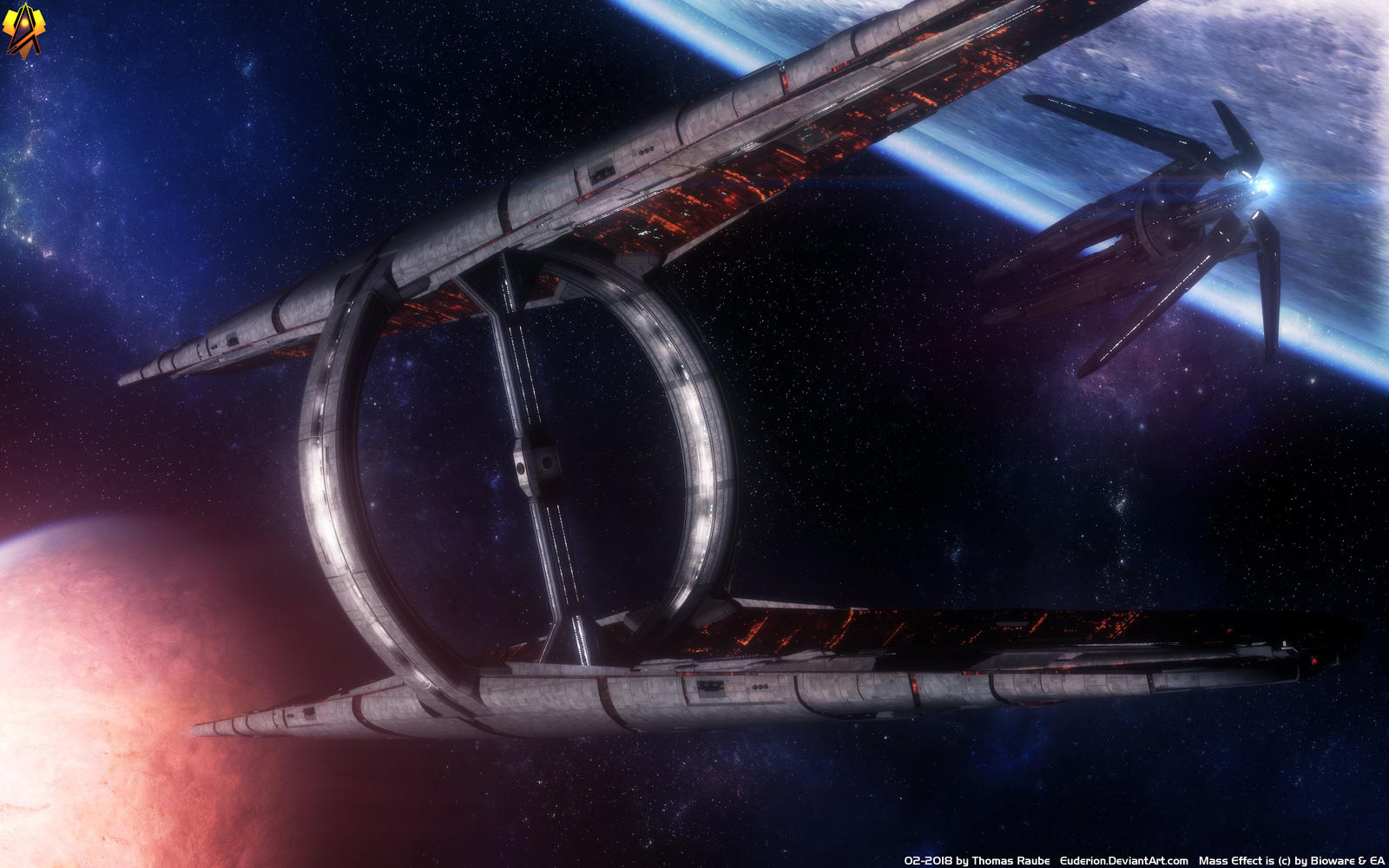 Watch
Founded in 2176 and launched in 2185, the Andromeda Initiative is a civilian, multi-species project created to send scientists, explorers, and colonists on a one-way trip to settle in the Andromeda Galaxy. With powerful benefactors lending their support, the program has grown substantially in scope since its inception. The Initiative's ultimate goal is to establish a permanent presence on the seemingly resource-rich frontier of Andromeda and eventually create a reliable route between it and the Milky Way Galaxy.
The 15,47 kilometer long Space Station Nexus is intended to be the central hub of the Andromeda Initiative once the project reaches the Andromeda galaxy. Taking inspiration from the much larger Citadel, the Nexus contains features comparable in form and function to those found in the Milky Way station and houses the command echelons of the project.
At launch, the Nexus resembles two Wards of the Citadel joined together at the base. Upon reaching Andromeda, construction is due to commence on the station in order to give it a Presidium-like central torus and another Ward-like superstructure. The arks are to dock with the station on its central support column to provide it with extra power and storage.
Rendered in 3d Max 10
Post Work in Paint Shop Pro 7
Mass Effect & Mass Effect Andromeda is (c) by Bioware & EA
Nexus and Ark models provided by Nach77

Watch my other Mass Effect Andromeda Artworks:

Reply

Reply

Reply

Very nice indeed.

Need more flying around "infrastructure" tho.
You know, patrol fighters or cargo vessels... maybe a frigate or even cruiser possibly. I assume that AI built some escort vessels concurrently with the Nexus, otherwise Nexus is just big piece of metal with a bulls eye painted over.



Reply

I wish we saw more of the military stuff in Andromeda. I like the idea of the Tempest as an civilian, unarmed Explorer, but the Nexus need more defense systems as just the couple of fighter. I mean, what can she do, if there is an inbound attack from even just one Kett Cruiser?
Basically the whole Cluster is defenseless. The Angara have just armed shuttles, and the Remnant ships seems unarmed too. At least we havent seen them firing in the battle for Meridian.

I will someday try to do a cruiser like ship for the Andromeda Initiative.
Reply

Awesome ships!

Reply
Reply

Reply