292 Favourites
20 Comments
6K Views
The Launch Trailer for Mass Effect Andromeda was released today (
www.youtube.com/watch?v=X6PJEm…
) so best time to make some Poster like images for the Pathfinder Team.

Pelessaria B'Sayle
Pelessaria B'Sayle, nicknamed Peebee, is an asari member of Ryder's squad. Hailing from Port Lerama, Hyetiana, Peebee grew bored of living in the Milky Way and joined the Andromeda Initiative.
A lone wolf and adventurer at heart, she originally came to Andromeda aboard the Nexus but quickly left and went adventuring on her own before encountering Ryder's team. Intelligent but socially blunt, she decides to join them simply as a means to finding out more about the galaxy's mysteries.
Done in Paint Shop Pro 7
Mass Effect is (c) by Bioware & EA
Peebee image from the Bioware Charakter kits
Watch my other Mass Effect Andromeda Images: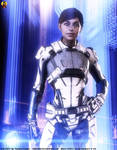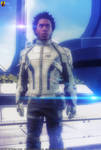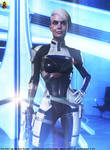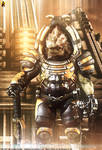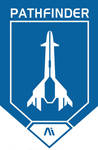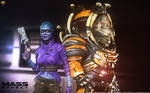 IMAGE DETAILS
Image size
1026x1500px 189.71 KB