The Ascension class is a 1400 m Federation Starfleet starship in service during the early 25th century.
It had a crew capacity of 2,000 beings and was built with a mix of Federation and Romulan technology.
The USS Phoenix (NCX-101138) was an Ascension-class Federation dreadnought in the 2420s. It was commanded by Captain Bryce D. Avari.
In 2422, Captain Avari and the crew of the Phoenix attempted to rescue a diplomatic envoy on Katrassii Prime. Upon arrival in the Neutral Zone, the rescue team was unexpectedly ambushed by Romulan Commander Telek in a lure to murder Avari and gain information about Project Labyrinth.
Rendered in 3d Max 10
No Post Work
Ascension class by Mark Kingsnorth

Like the Ascension class? Watch my other works: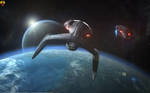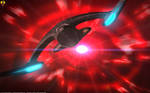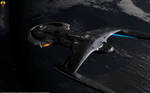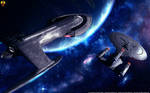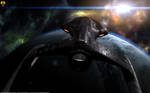 Image size
4400x2750px 1.19 MB