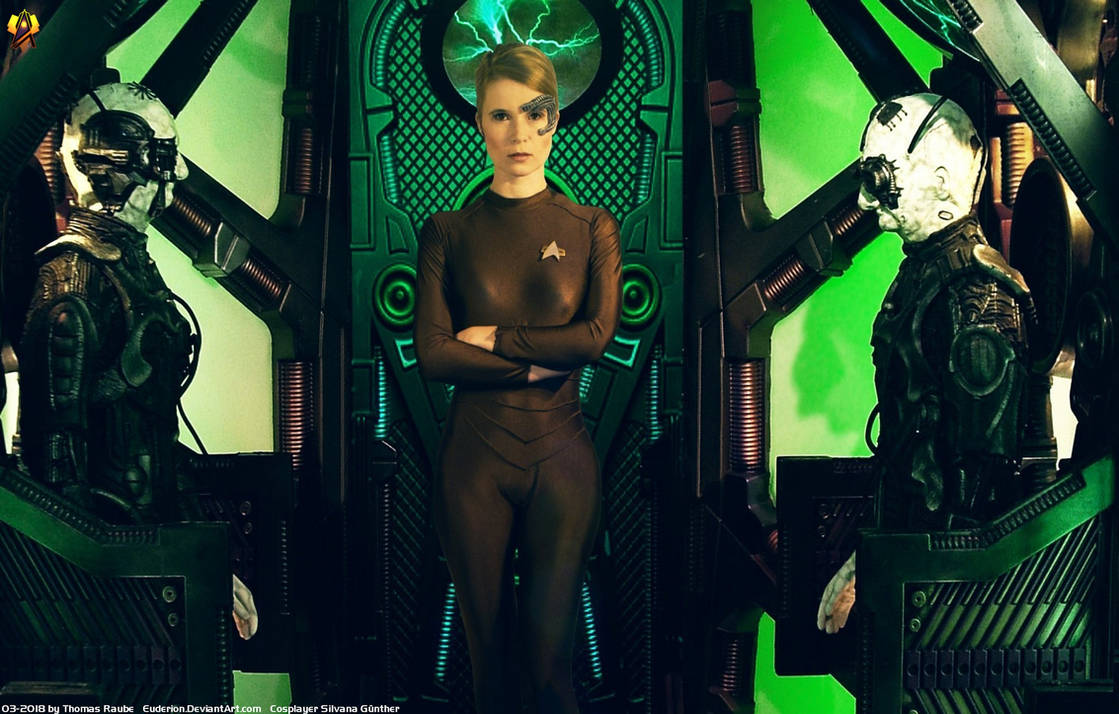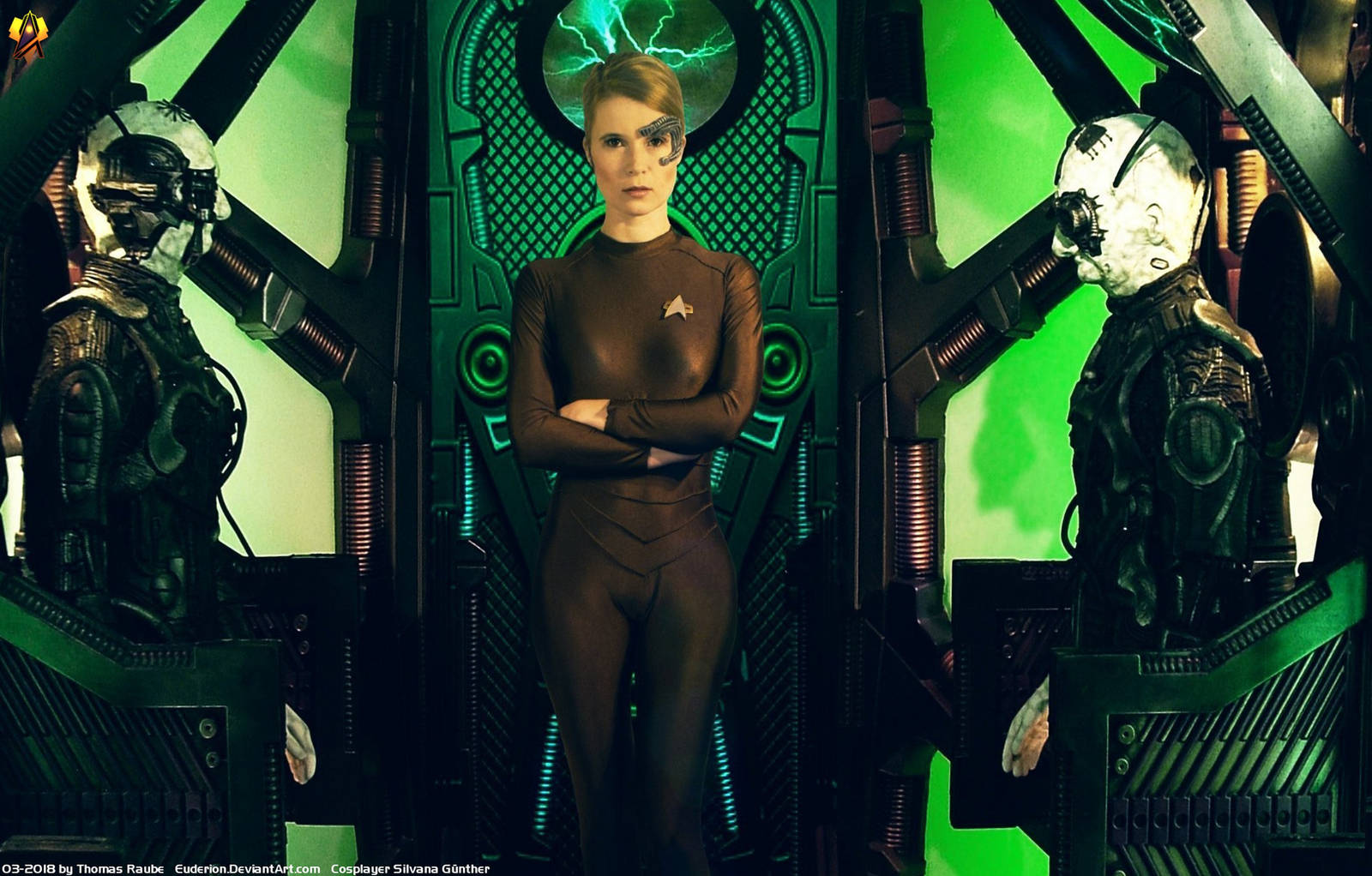 Watch
Widescreen variant of this image:
I am the Borg
From a shooting we had some month ago with the Euderion fangroup. Silvana as Seven of Nine from the TV Show "Star Trek Voyager".
Seven of Nine was a Human female who was a former Borg drone. She was born as Annika Hansen but was assimilated as a child by the Borg in 2356 at age six, along with her parents, but was liberated by the crew of the USS Voyager in 2374. She joined the crew and returned to the Alpha Quadrant with the starship in 2378.
Cosplayer & Costume: Silvana Günther
Model Photo by Carolin Isabeau
Post and digital work by Thomas Raube (me) in Adobe After Effects & Paint Shop Pro 7
Background Alcove
partially modeled and rendered in 3d Max 10
The two Borg Drones comes from a photo from the Las Vegas Star Trek Experience
This image is a rework of an older artwork from 2015, now completly redone with another model photos, because of trouble with the old cosplay photographer who's going on a Ego trip.
Like her Cosplay Photos? Watch this: