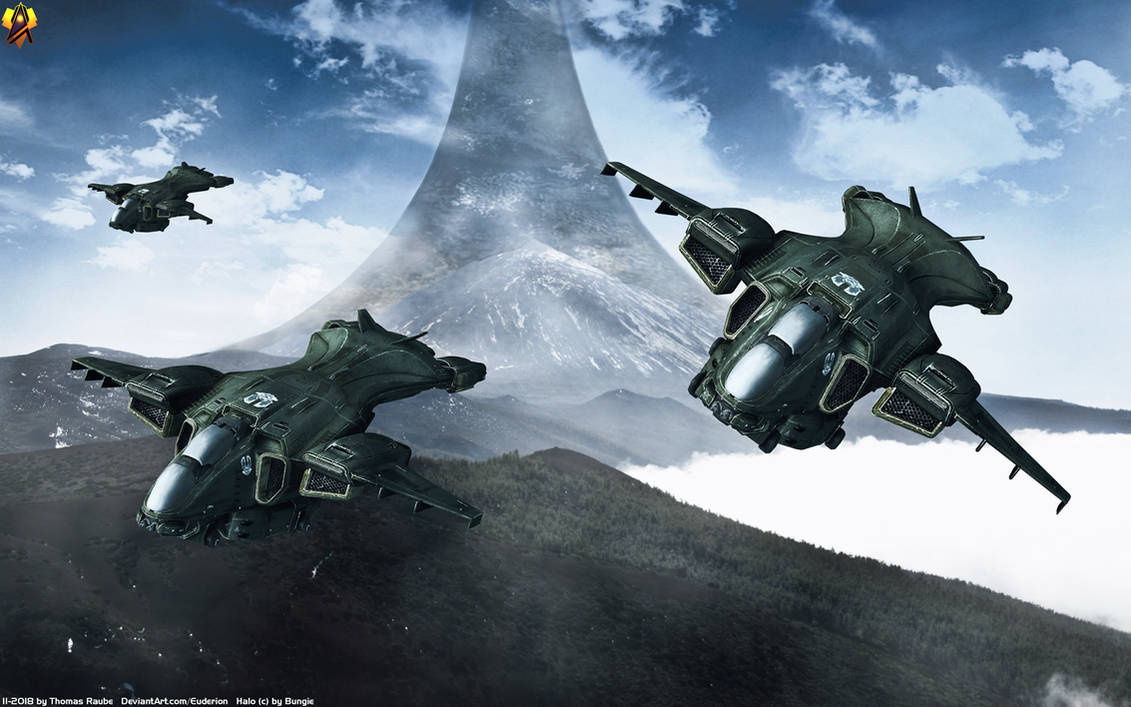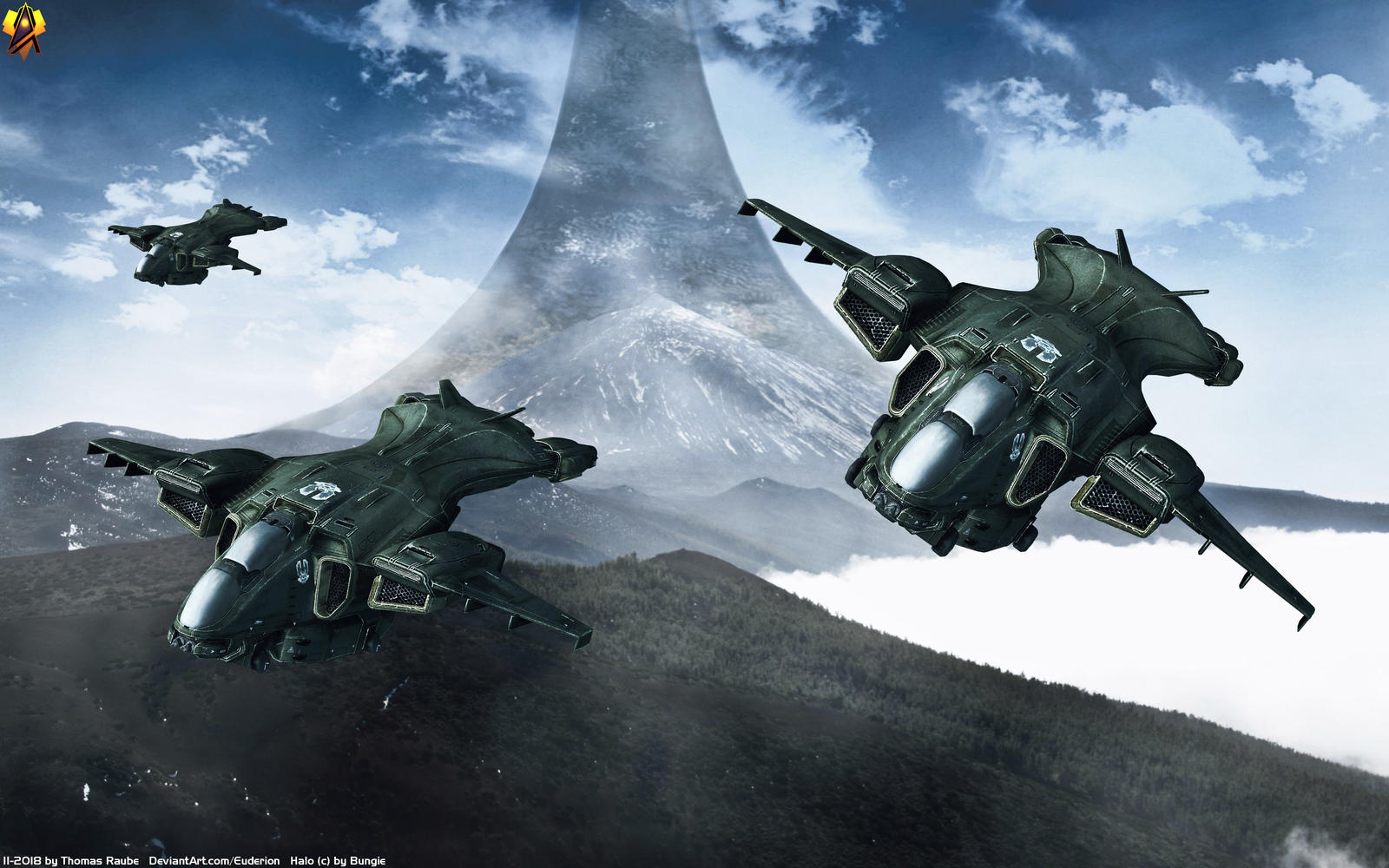 Watch
The Dropship Pelican, is an extremely versatile aircraft used by the United Nations Space Command (UNSC). Used mainly for medium-lift operations of various personnel, vehicles and equipment, it can also be used as a powerful support gunship.
The D79-HTC Pelican is mainly used for the rapid insertion and extraction of ground troops. They may deliver vehicles and vital equipment to the battlefield when required. Variations of the Pelican has been in service for over fifty years, and is the primary tactical support aircraft of the UNSC. The Pelican is a multi-role aircraft; it is fully capable of atmospheric flight and can land almost anywhere without difficulty.
The D79-HTC differs quite extremely from its predecessor, the D77H-TCI. Overall, its design is more rounded and streamlined, moving away from the very angular design of the D77 series.
The Pelican is also capable of limited spaceflight, which the UNSC uses as a primary method of delivering troops to the surface from orbit.

In an offensive capacity, the D79-HTC sports two nose-mounted 70mm autocannons capable of an extremely high rate of fire and accuracy over long ranges. More heavily armed variants do exist, with multiple and more powerful weapons.
Rendered in 3d Max 10
No Post Work
Halo Ring painted in Paint Shop Pro 7
Halo is (c) by Bungie & Microsoft