Had a little Cosplay shooting with my Euderion buddies and tryed this red/blue lighting. Still in testing phase but maybe more will come and from the other crewmember too. Me as Commander Thomas Harriman from the
USS Euderion
. He's the first officer and also the tactical officer on board.
"Star Trek Euderion", or later
"Euderion Infinity" is a small group of fanfilm enthusiasts who creates short films and cosplays on a regular base. We are not professionals and mostly operate on a low- to no-budget level, where the focus is on having fun with the material. The story plays in the late 2370s and revolves around the Starfleet ship USS Euderion and her crew.
You can find us on the social networks:


www.facebook.com/EuderionInfin…

www.youtube.com/channel/UCT-pT…

www.instagram.com/euderion_inf…

twitter.com/euderion
"Star Trek and all related marks, logos and characters are solely owned by CBS Studios Inc. This fan production is not endorsed by, sponsored by, nor affiliated with CBS, Paramount Pictures, or any other Star Trek franchise, and is a non-commercial fan-made film intended for recreational use.
Photo made by Sebastian Bittins Stargazer1987

Cosplayer: Thomas Raube (me)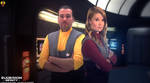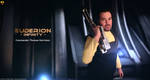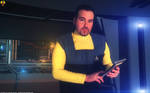 Image details
Image size
4400x6600px 740.64 KB