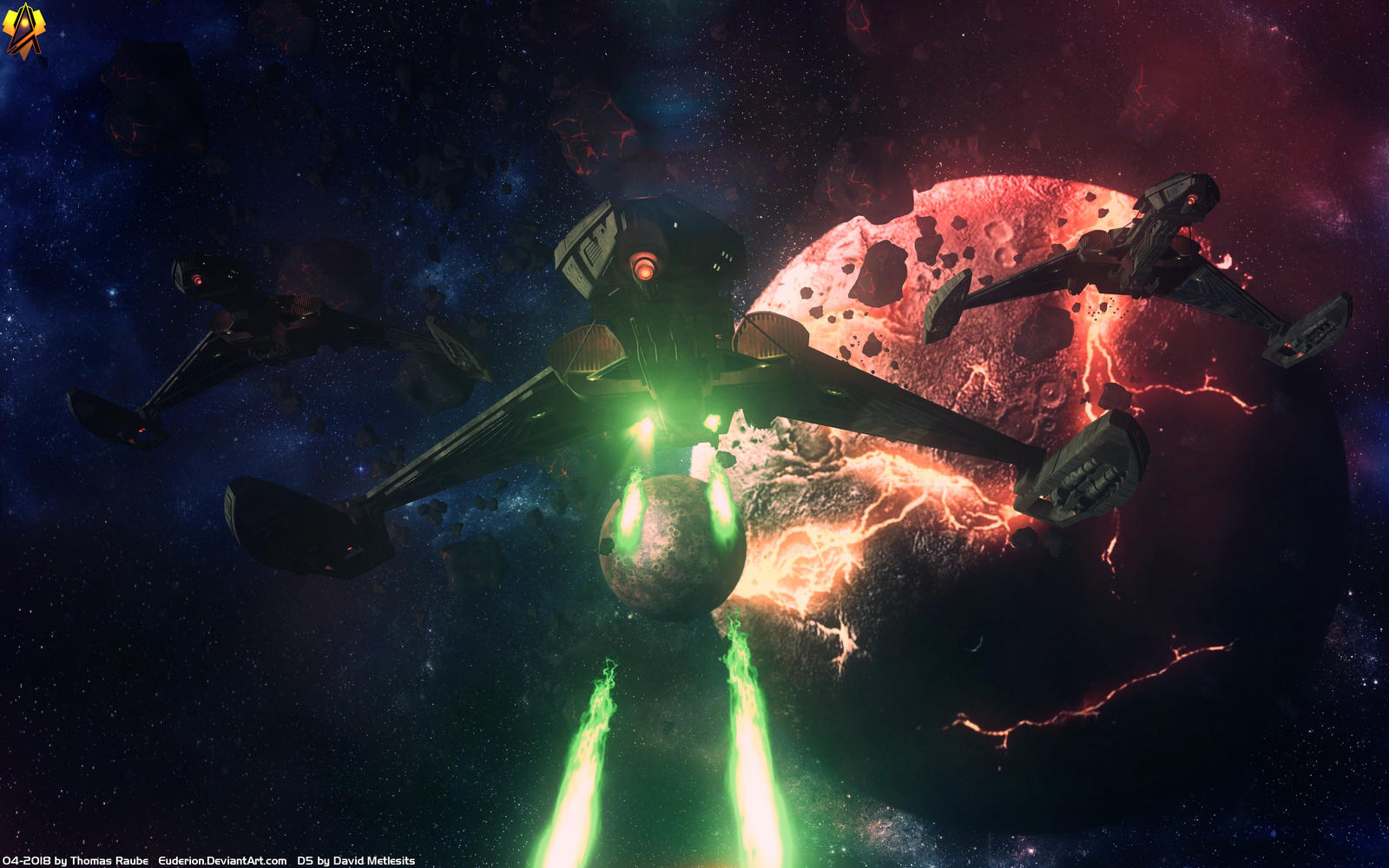 The D5-class battlecruiser was a type of starship introduced by the Klingon Empire in the 2120s that served for over a century and a half. Some of the first Klingon ships fitted with cloaking devices were D5 battlecruisers.
In the 2120s until the 2150s the D5 were superior in every aspect to every human ships to that time. This first changed with the founding of the Federation and the exchange of technology. With Andorian Phasers and Tellarite shields upgraded NX classes or the new Daedalus class ships were able to keep up with the D5.
The D5-class served into the 23rd century (after a major refit), building on the existing mainstay of the Klingon fleet, the D4, and incorporating the first operational versions of newer technologies. The experience gained with the D5s allowed these technologies to be integrated even better into later designs such as the D6 and D7.
Rendered in 3d Max 10
Post Work and Background Nebula in Paint Shop Pro 7
The Background image is one of my own Stock images available here:
A dying world
Klingon D5 by David Metlesits

Like Klingon ships? Watch this:

Awesome effects!

Reply

It was actually in my head-canon that the Vulcans contributed to at least shield, if not also weaponry technology, due to being around for the longest, and arguably the most powerful local power. But given how slow that they apparently develop, with Warp technology for example, I can actually see other powers surpassing them technologically.
Reply

Yes, shields is possible, but i think vulcans limited their contribution to only non agressive systems.
Reply

Great
One of best Klingon designs

Reply

Klingon defense force shhips on patrol
Reply

Reply