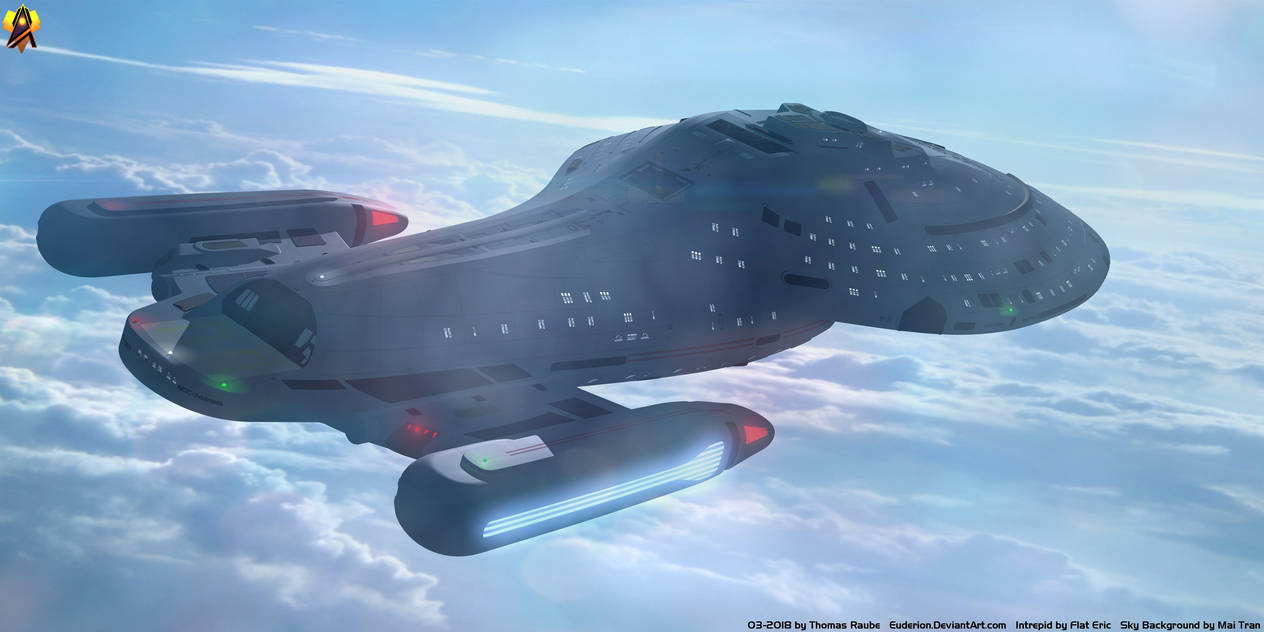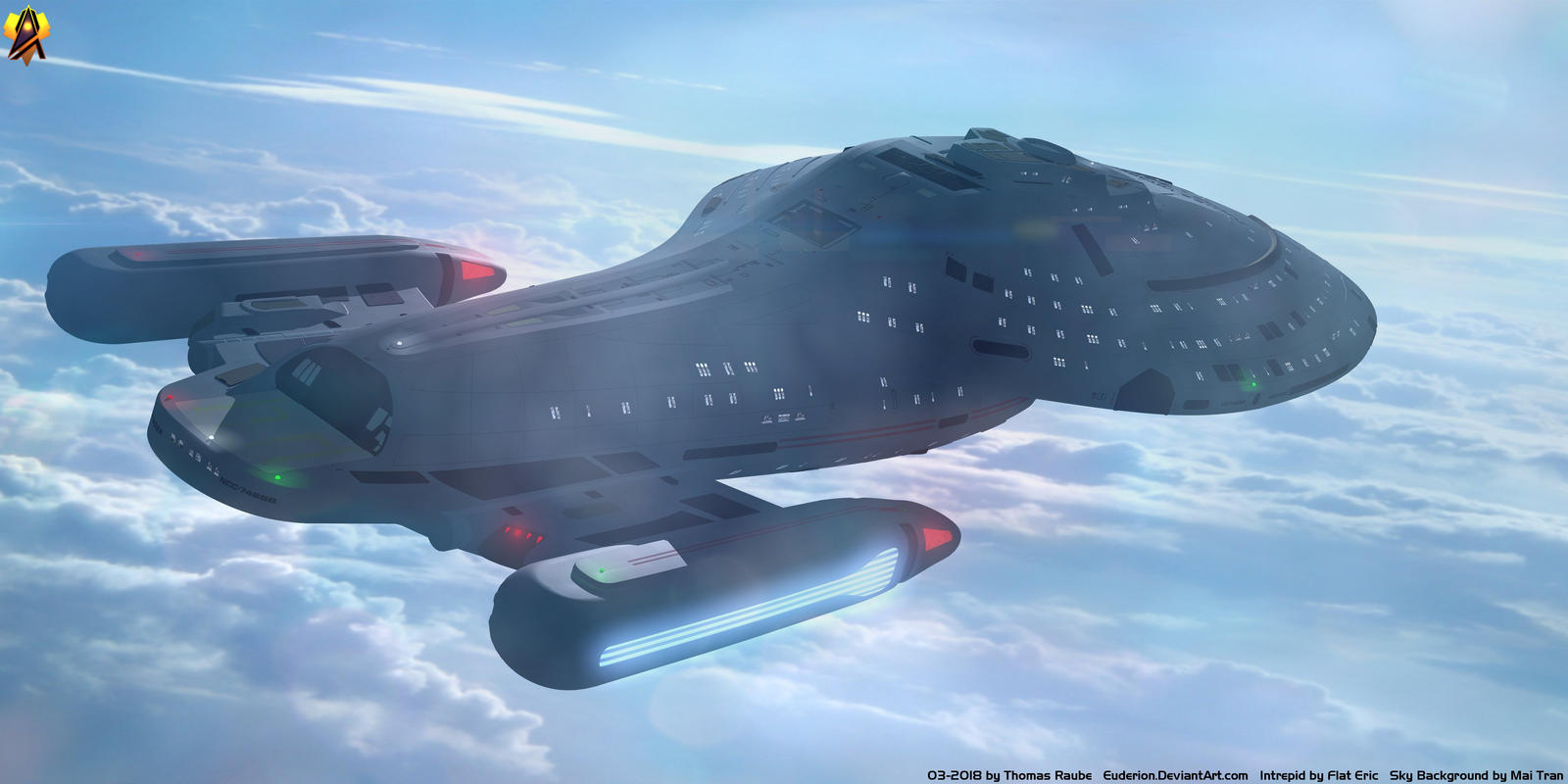 Code: Blue, or Blue Alert is an alert signal status on Starfleet vessels and outposts which was called for in exceptional situations, including, but not limited to, environmental hazards to the crew, main power failure, docking and separation maneuvers, and landing protocols, for ships with the capability.
On a vessel with landing capabilities, such as the Intrepid, Defiant or Nova classes, blue alert was called as an indication that the ship was preparing either to land or to take off; the crew would then need to report to code blue stations, in order to aid in the landing/liftoff procedures.
Rendered in 3d Max 10
No Post Work
Intrepid by Flat Eric
Sky Background Stock by Mai Tran

Cloud
Like the Intrepid class? Watch my other artworks with her:

Reply

Yeah, from my fav episode (pre-Scorpion) of Voyager: The 37's.
Voyager landing/lifting sequence is super cool.
Very nice.

Reply

Awesome work on the
Voyager
.

Reply

Reply

sadly, they never made "her" a hunter or hunter variant.
Reply

Whats a hunter/hunter variant?
Reply

a ship that only does search and destroy missions towards other ships.
Primarily hit and run ops.
Reply

Intrepid class U.S.S. Voyager enetering planetary atmosphere
Reply