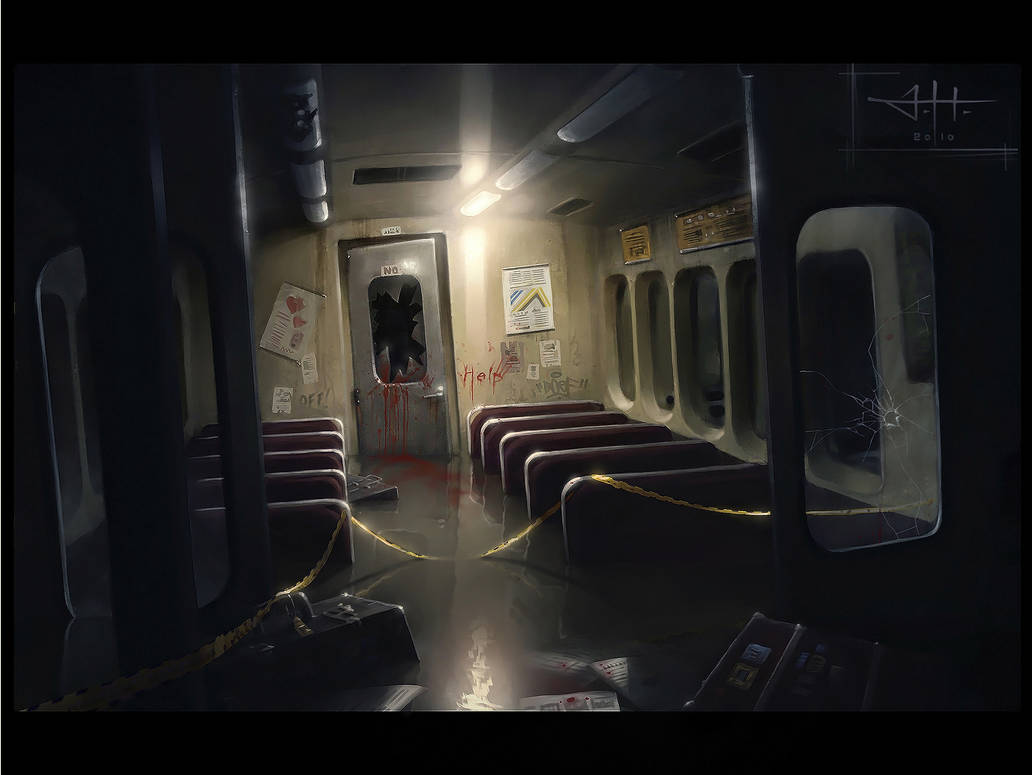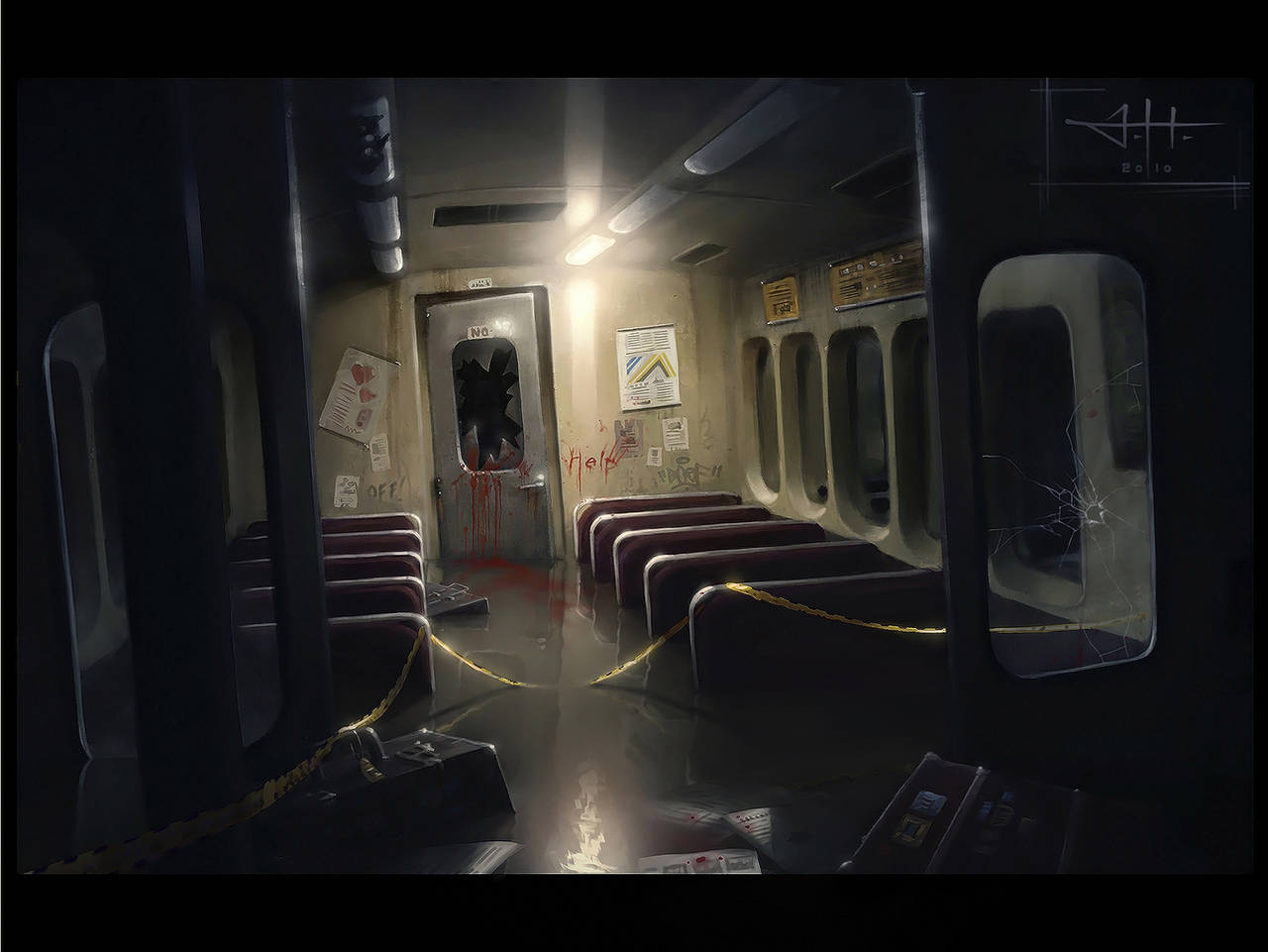 Watch
Daily Deviation
Given 2010-08-23
To start off, I first have to say that I do not claim to be an expert in digital art or even art in general, so everything I say will only be based on my personal opinion.

Firstly, I really love the way you captured the perfect atmosphere for this piece. It really gives you the sense of claustrophobia yet also the intense feeling of being so far away from any escape.
I've also never seen any piece like this before; the subject matter is so interesting because you get the feel of a horrific story that unfolded with just the tiny things like the caution tape and the blood on the door.
The technique in this piece is very well done as well. The reflections in the water, the tilted perspective, the submerged newspapers, cracks in the glass and even the graffiti on the wall is so neat and realistic looking. Though, I personally think that the broken glass on the door looks a little plasticky, but that might just be me.

You've expressed such a strong story with this piece and you've definitely made a huge impact on anyone who's laid eyes on it.
Congratulations on the very well deserved Daily Deviation and keep up the astounding work.
~blue-berry-boy
The Artist thought this was FAIR
39 out of 40 deviants thought this was fair.
One deterrent, the "HELP" is dead pun intended center, and it takes away from the rest of the piece by demanding my attention. If it weren't there, for example, my eye might drift along the reflection, then down the water, across the chain, led to the bullet hole etc. you get the point: I'd rather experience the whole picture than be distracted by small words. Everything contributes so well here that words like "HELP" actually subtract, which leads to the plus side:

Excelent creation of atmosphere though. I'd love to see what you could do with some cool factory pictures or old house shots.
The water is horribly murky and wonderful - one of those elusive elements that's key to the success of a picture like this.
The glare from the light is rather other-worldly, a bit overbearing but that's good too. Lets us know as the viewer that something is very wrong indeed.
The Artist thought this was FAIR
16 out of 19 deviants thought this was fair.