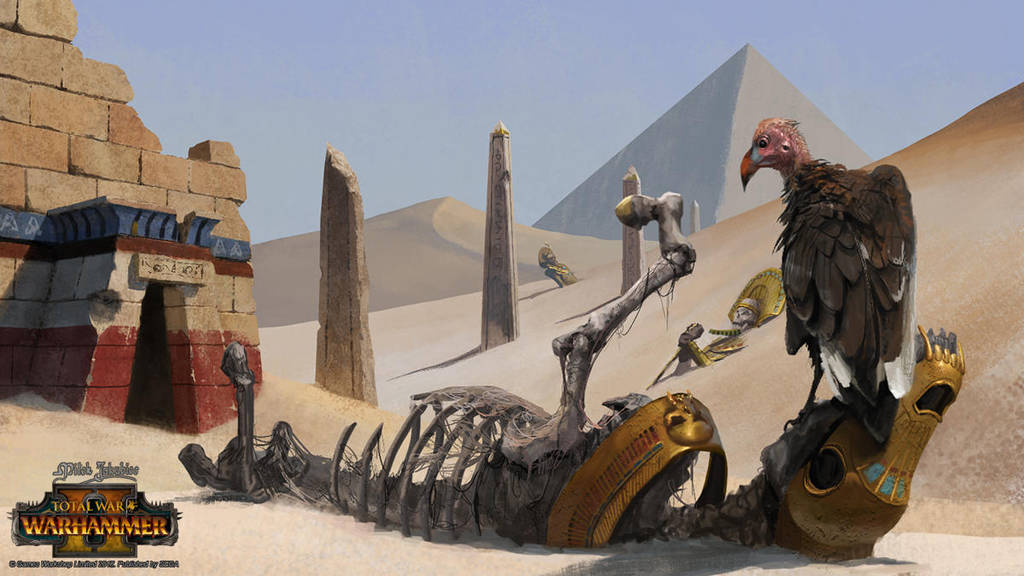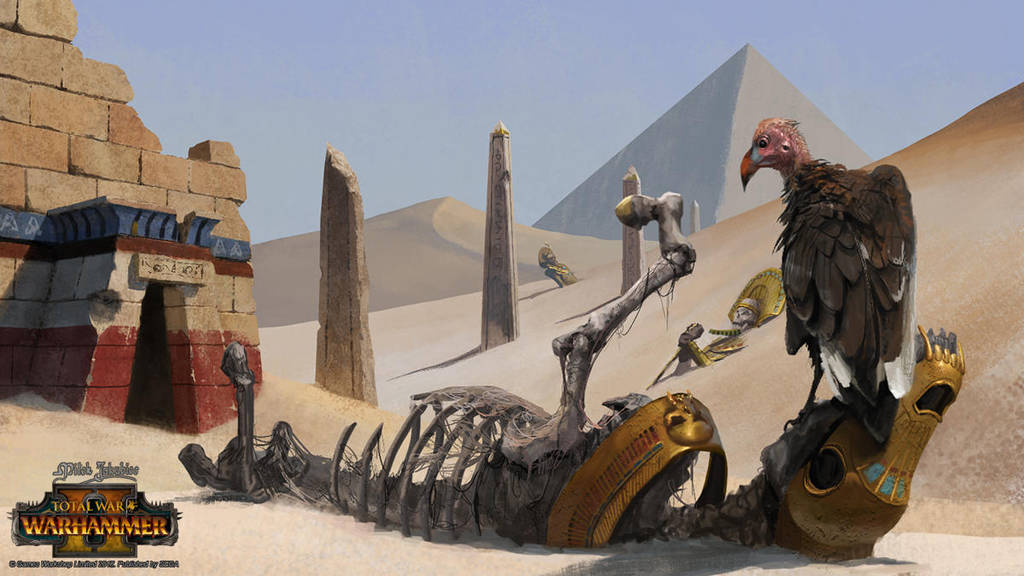 Watch
Painted for Total War: Warhammer II Tomb Kings Campaign

Sorry vulture but you're not gonna find much meat on THAT carcass!!
Reply

Well, Games Workshop should be proud they have you working for them. This is great work.
Reply

WarHammer is a great game and this a badass piece of work you got here. No joke.
Reply

Tomb King in the back: You know... This ain't so bad. Kinda relaxing... Wonder what my pelvis is doing.
Reply

The vulture's thought... "Where the hell is the meat!?" This is honestly great work, good job!
Reply

The vulture looks a bit disappointed...
Reply

zawartość mięsa w padlinie <1% w momencie śmierci ;(
Reply

Jeśli nie mniej... Z drugiej strony, ciekawe czy świeżsi musieli uciekać przed sępami, hienami, szakalami i innymi takimi.
Reply

This is really cool. I think this might be my favorite set of illustrations you've done for Warhammer that I've seen so far.
Reply