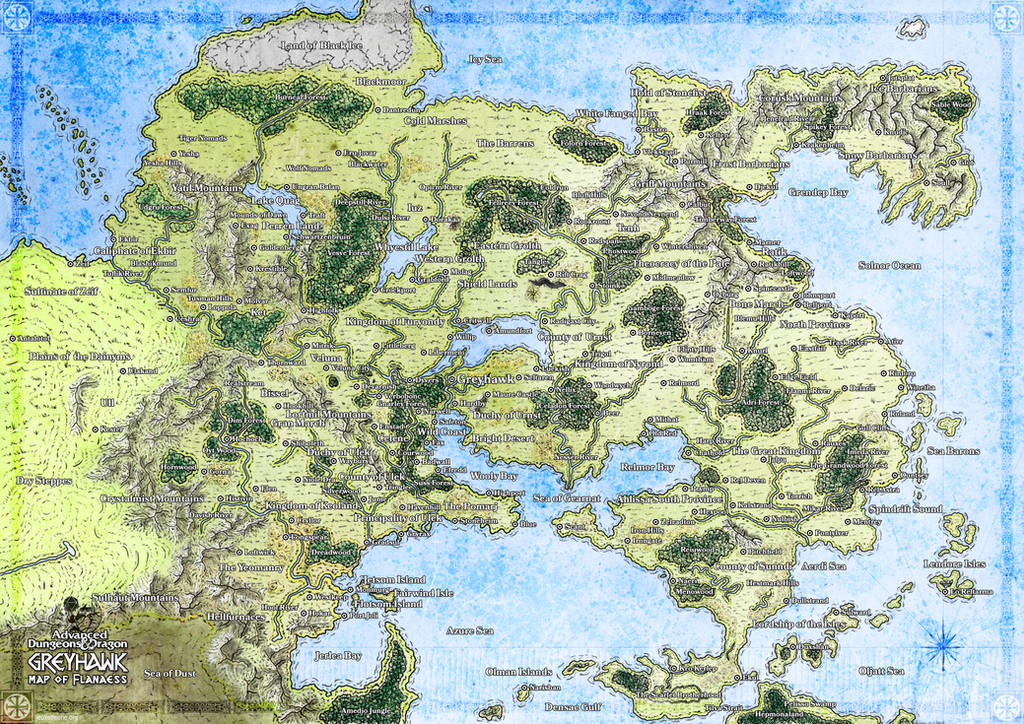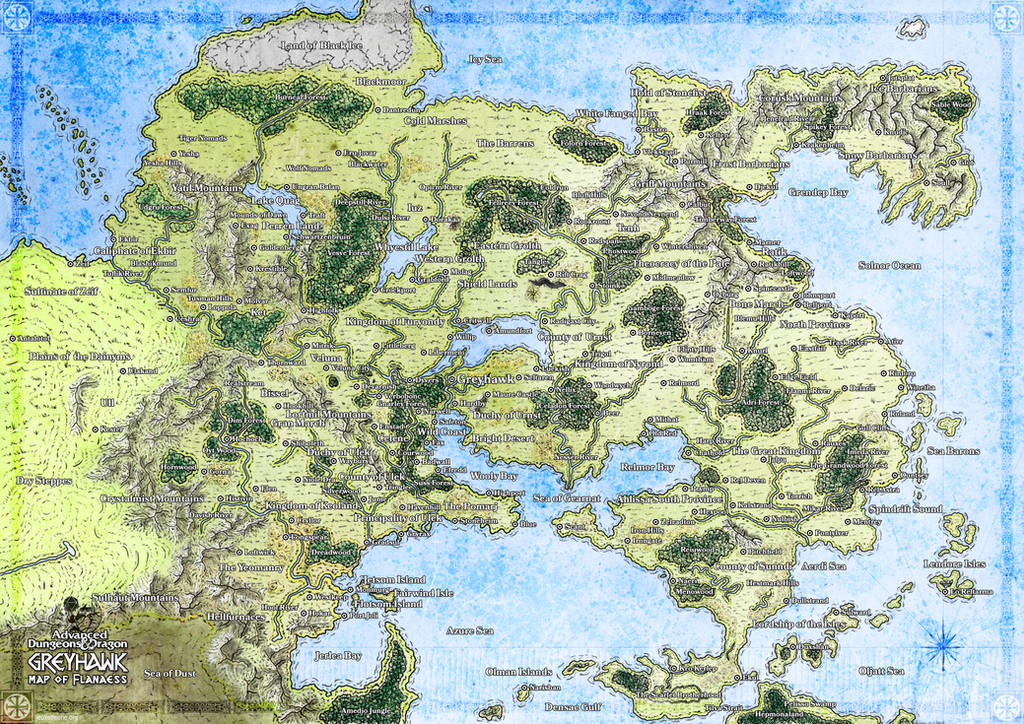 Watch
This is my fan map of the Flaeness from Advanced Dungeons & Dragons Greyhawk.

Very nice map!
There is a discussion about your map over at the Greyhawk forum at The Piazza:
www.thepiazza.org.uk/bb/viewto…
(That's how I found out you had made this.)
Reply

Thank you very much for your commnent and the link.
I'm glad you like it.
For sure not all is correct, because I got part of the original map from Dungeons Magazine ten years ago and Unfortinately I miss some names of places and, for sure, my fingers did not find the good letter on the keyboard

.
Thanks again.
Reply