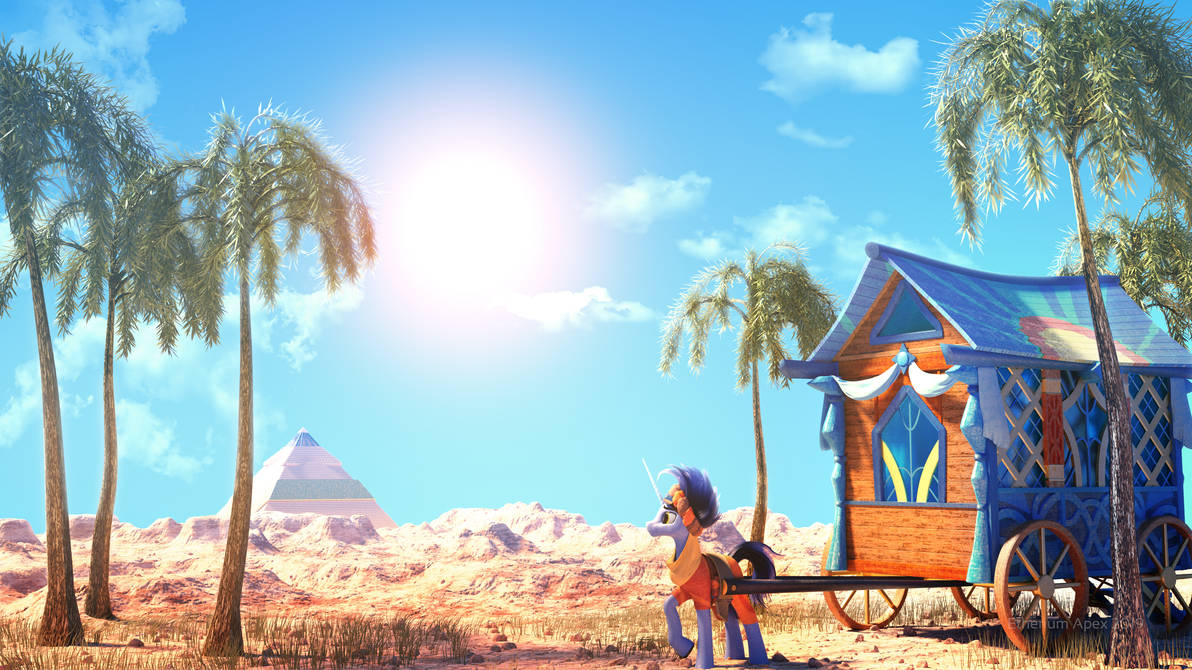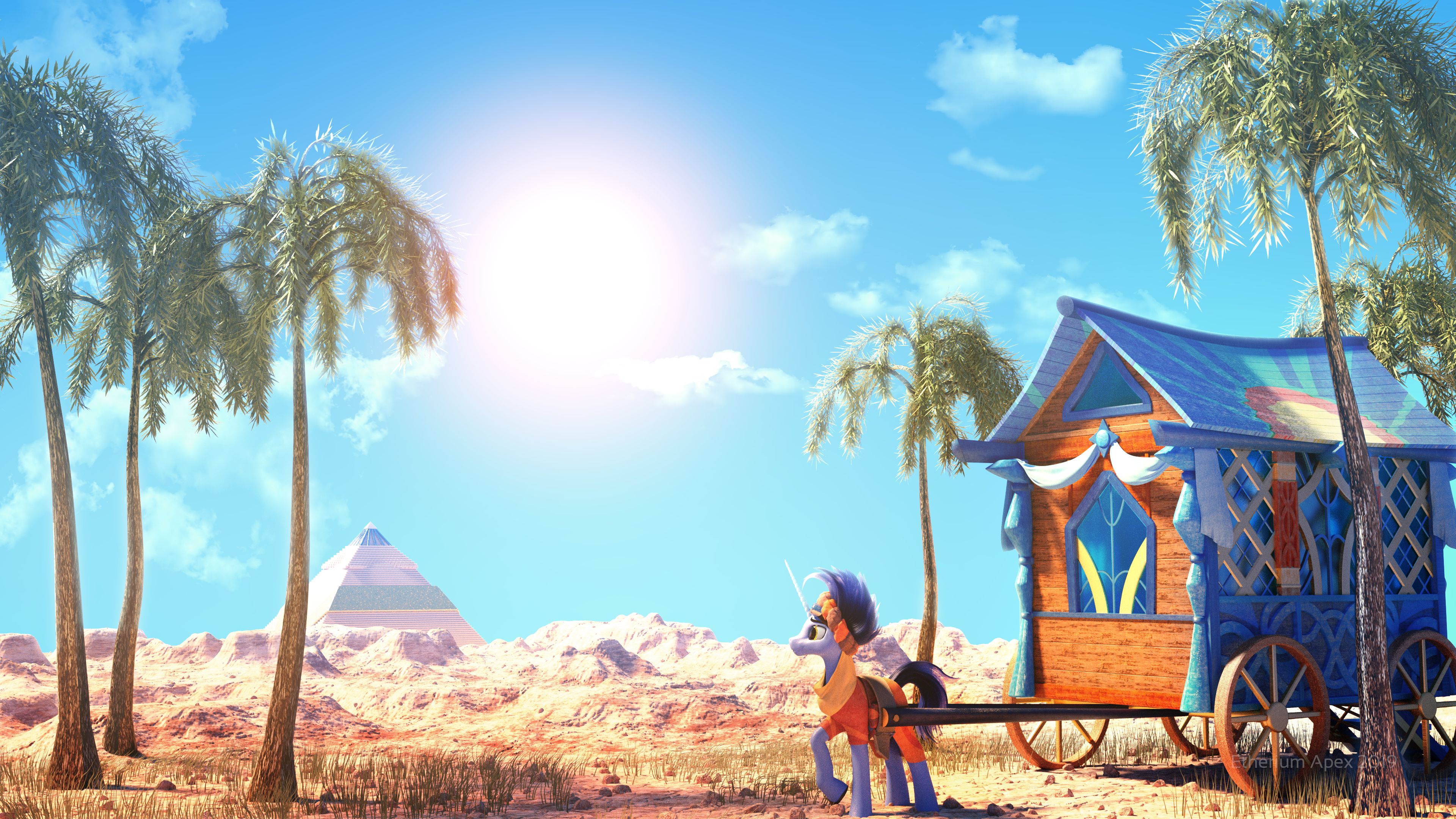 Hoo'far approaches the shining city of Somnambula during his travels. Made in Blender Cycles and Photoshop.

Reply

Hoo boy that's absolutely stunning! The amount of detail is ridiculous in a good way. Great work my friend!
Reply

This artwork looks amazingly gorgeous. That background - trees, pyramid, rocks, and sky - all look very beautiful and look of the caravan on the far right looks quite well made as well. Amazing work on this!

Reply

Thank you! It was a lot of work, and I kinda feel now like I could've done one or two things differently, but overall I'm happy with it

Reply

Reply

Damn, so much details. That's a lot of work!
I like such a huge res (just like his horn

)
Reply

Reply