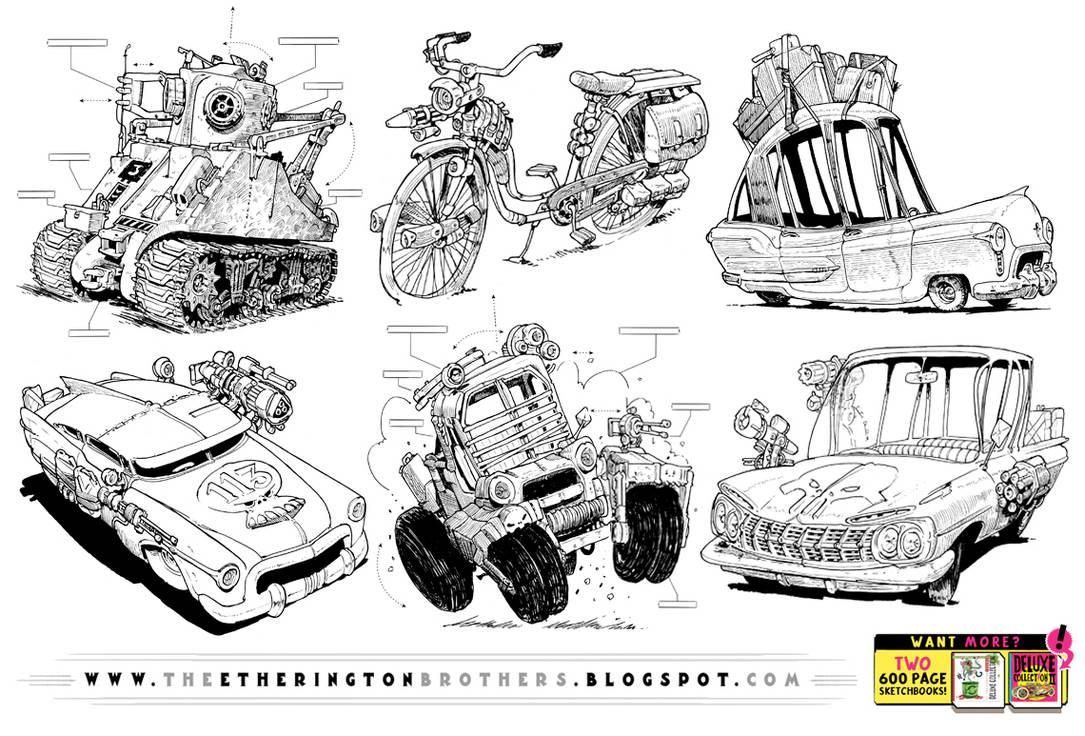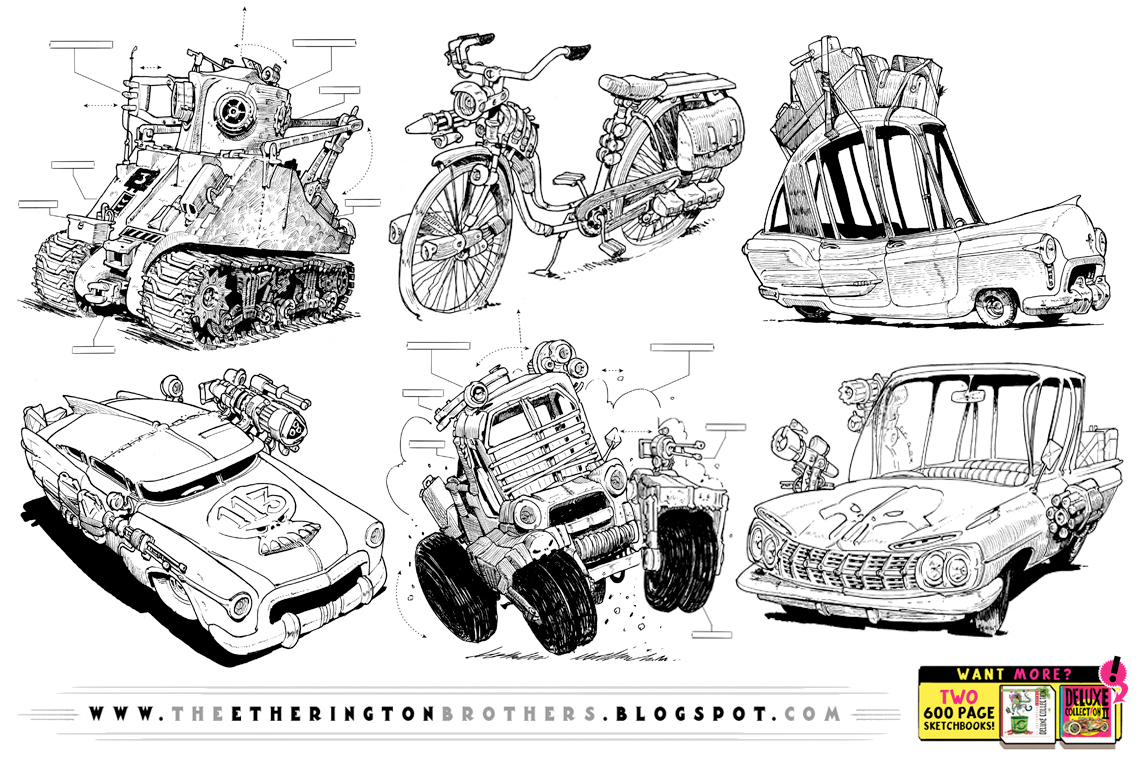 Today's reference set is these VEHICLE concepts! Hundreds more in my first two MONSTER 600 PAGE SKETCHBOOKS, which are
RIGHT HERE!
Lorenzo!

Reply

Love those crazy shapes, bro

Reply

Awesome! I like the style of it.
Reply

Wall-E Tank. Steampunk spy bicycle. The 'Are We There Yet' Wagon. Alien Gangsta car. Speed Buggy Apocalypse. Toon Punishermobile.
Reply