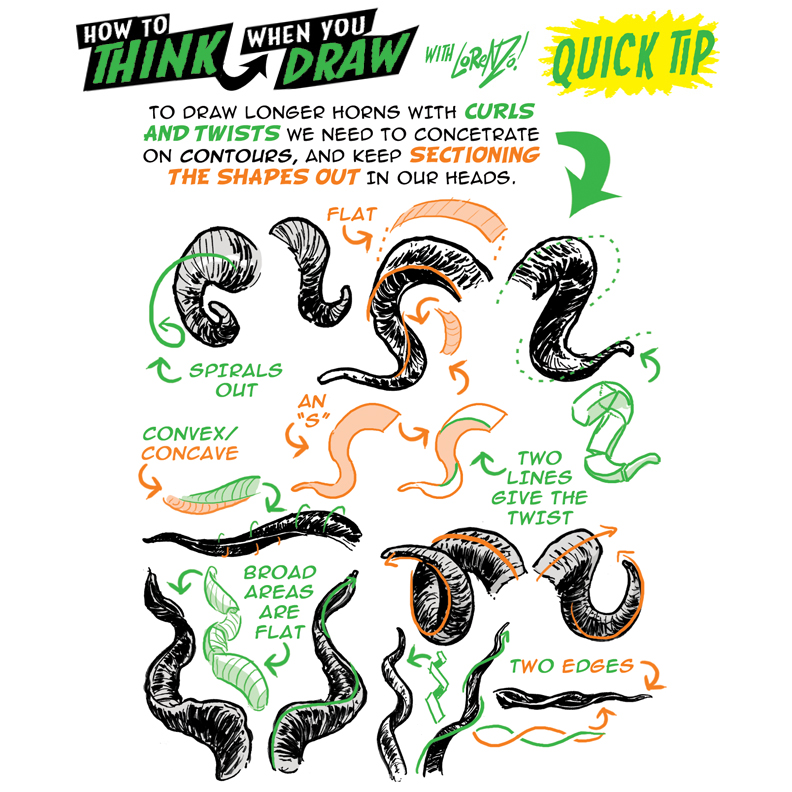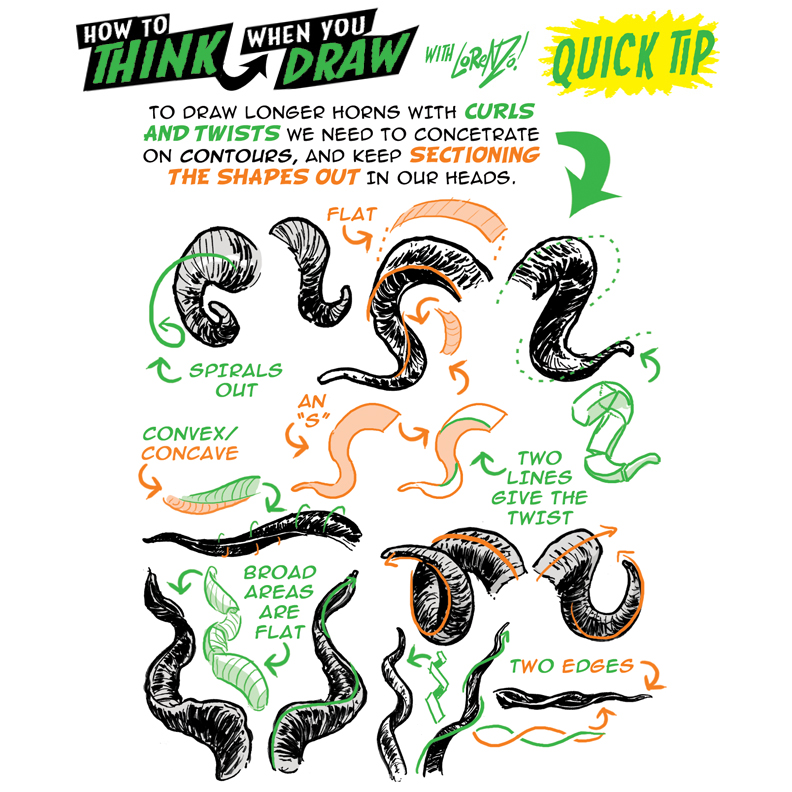 Today's
#howtothinkwhenyoudraw
QUICK TIP
is all about
MORE WAYS TO DRAW HORNS!
Tutorials
BOOKS 1 and 2
coming EXCLUSIVELY to KICKSTARTER
THIS MONTH, stay tuned for the announcement SOON!
T
he books will
NOT
be made available
anywhere else
this year (online, Amazon, bookshops etc)!


I've uploaded EVERY TUTORIAL I've EVER MADE, and 1,000s of my REFERENCE SETS into one MASSIVE ENDLESS GALLERY, right
HERE!
Lorenzo!

hey. i just found your stuff. gonna apply this to my next pic!
Reply

I was gonna throw the tentacles jokes.
Deeply spoiled.
For real I always wanted to know horns, gracie Lorenzo!

Reply

Reply

At first I thought those were leeches
Reply

W
I *just* drew a pic of a character with horns and I was struggling with them, insane

Reply