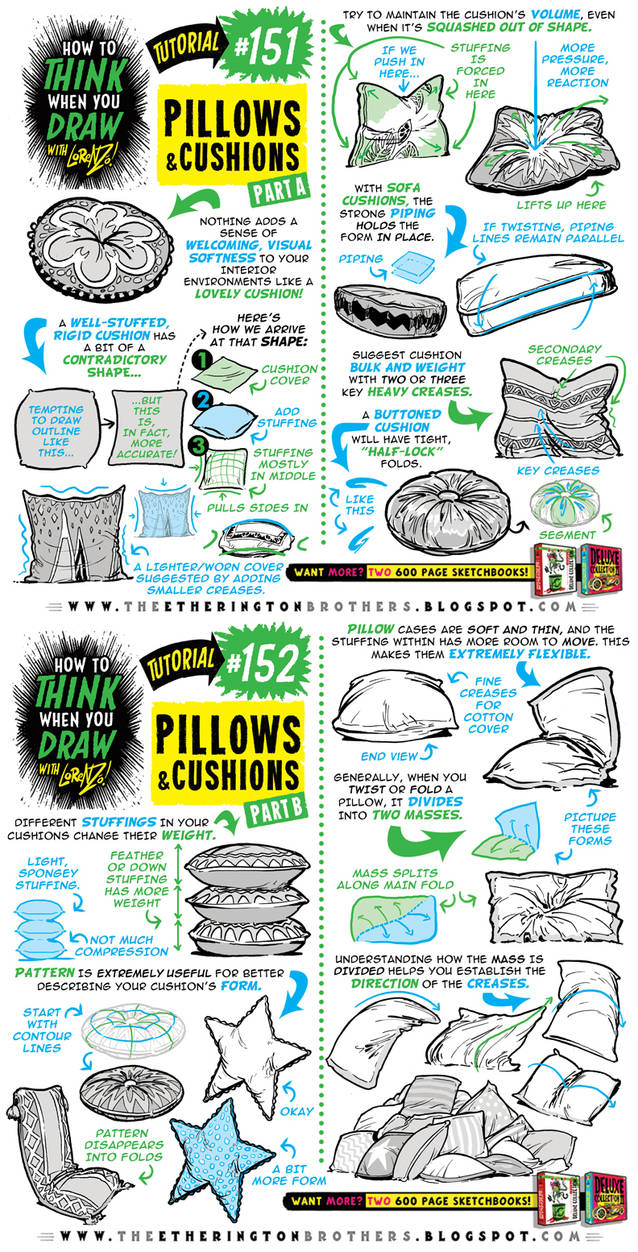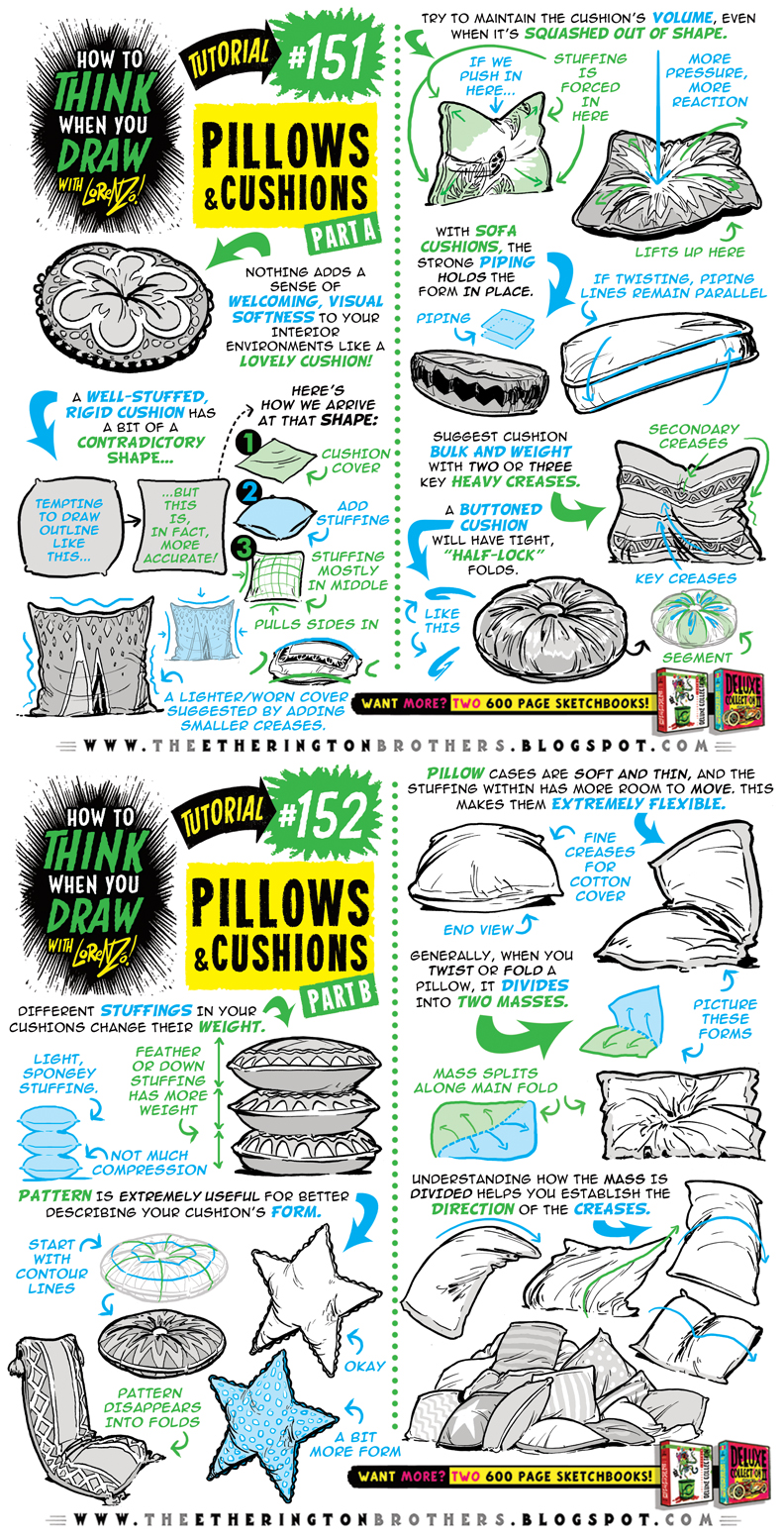 Watch
Here's a BRAND NEW TUTORIAL:
How to
THINK
When You Draw
PILLOWS and CUSHIONS!

And join us on
OUR TWITTER EVERY SUNDAY
for
SkillUpSunday,
as we have
TONS
more
FREE TUTORIALS
,
REFERENCE SETS
and
RESOURCES
coming for you!
GO HERE
to see more!
Lorenzo!

wow! I didn't think cushions could be so complex!

Reply

Oof this is awesome
For some reason the pattern part reminded me of that one cartoon network show Chowder
"what's form? haha let's just put a flat pattern on everything"

Reply

Haha! Yeah, you definitely have to squeeze that shadow on the edges to give the real form to the thing

Lorenzo!
Reply