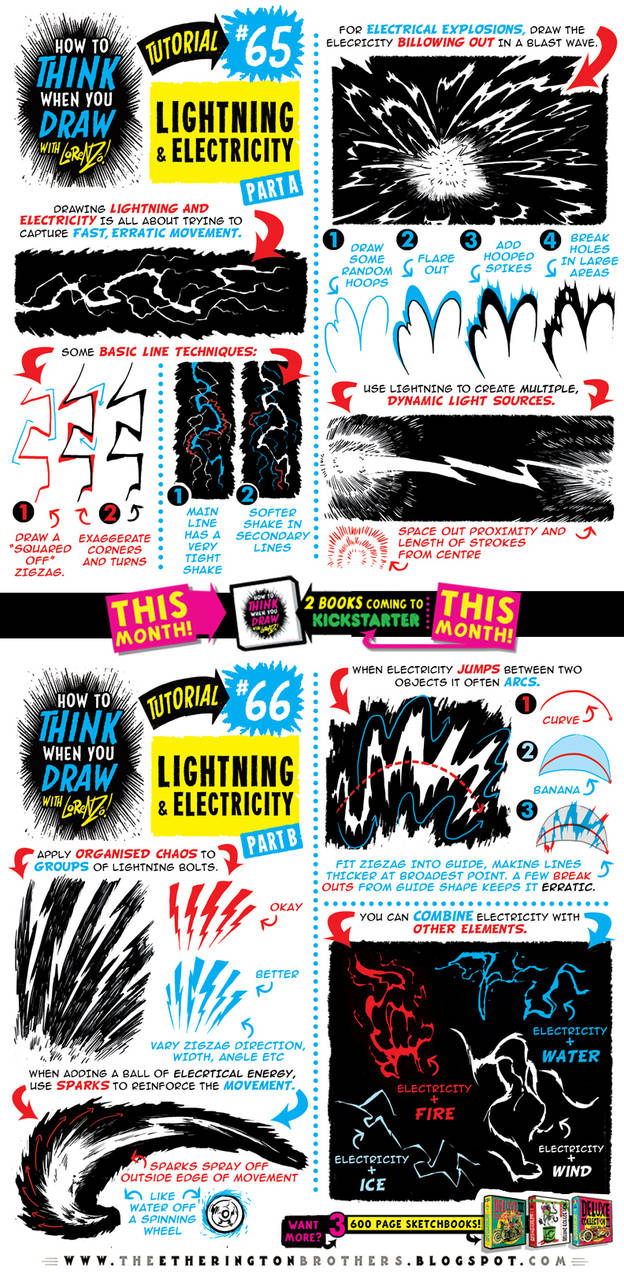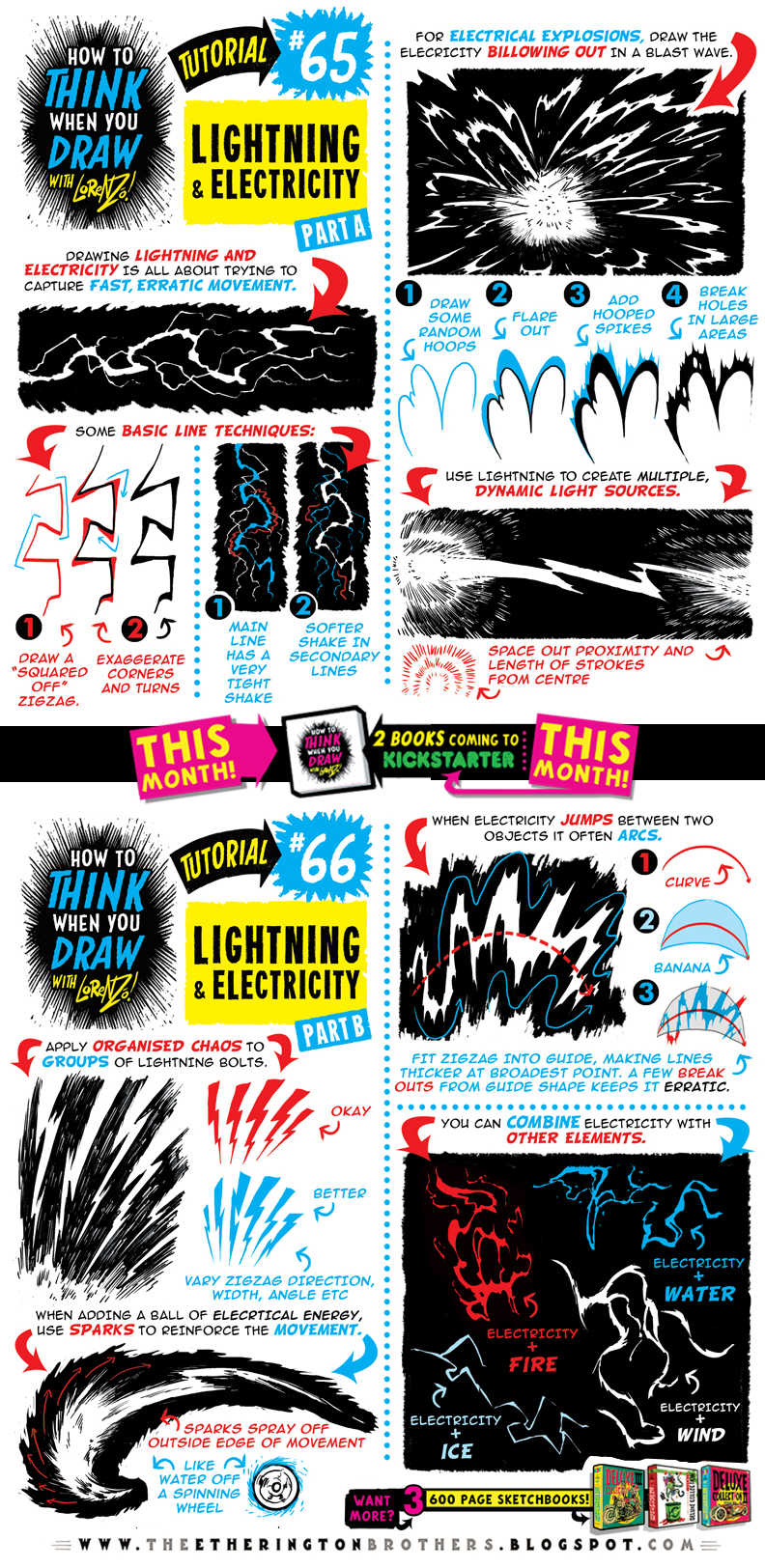 The Tutorials BOOKS KICKSTARTER is NEEEEEEARLY HERE!
Here's
#howtoTHINKwhenyoudraw
LIGHTNING and ELECTRICITY!
Tutorials
BOOKS 1 and 2
coming EXCLUSIVELY to KICKSTARTER on a
SECRET DATE
THIS MONTH, stay tuned for the LAUNCH ANNOUNCEMENT!
The books will
NOT
be made available
anywhere else
this year (online, Amazon, bookshops etc)!
And join us on
OUR TWITTER EVERY SUNDAY
for
SkillUpSunday,
and every Friday for
FridayFundamentals,
as we have
TONS
more
FREE TUTORIALS
,
REFERENCE SETS
and
RESOURCES
coming for you!
GO HERE
to see more!
Lorenzo!

Organized chaos. That's what I want to tell to anyone who says that I am messy.
Reply

Thank you! I do a lot of energy waves and crackling electricity so this will definitely come in handy!
Reply

I'm really fond of how you explain how to make lightning look chaotic.
Reply

Thank you! It's all about keeping it feeling wild, but on a course somewhere!

Lorenzo!
Reply
This is PERFECT. It's just what I needed.
Reply

So happy it's useful! TONS of new tutorials coming here every day of the week, hope you continue to enjoy them!
Lorenzo!
Reply

Reply