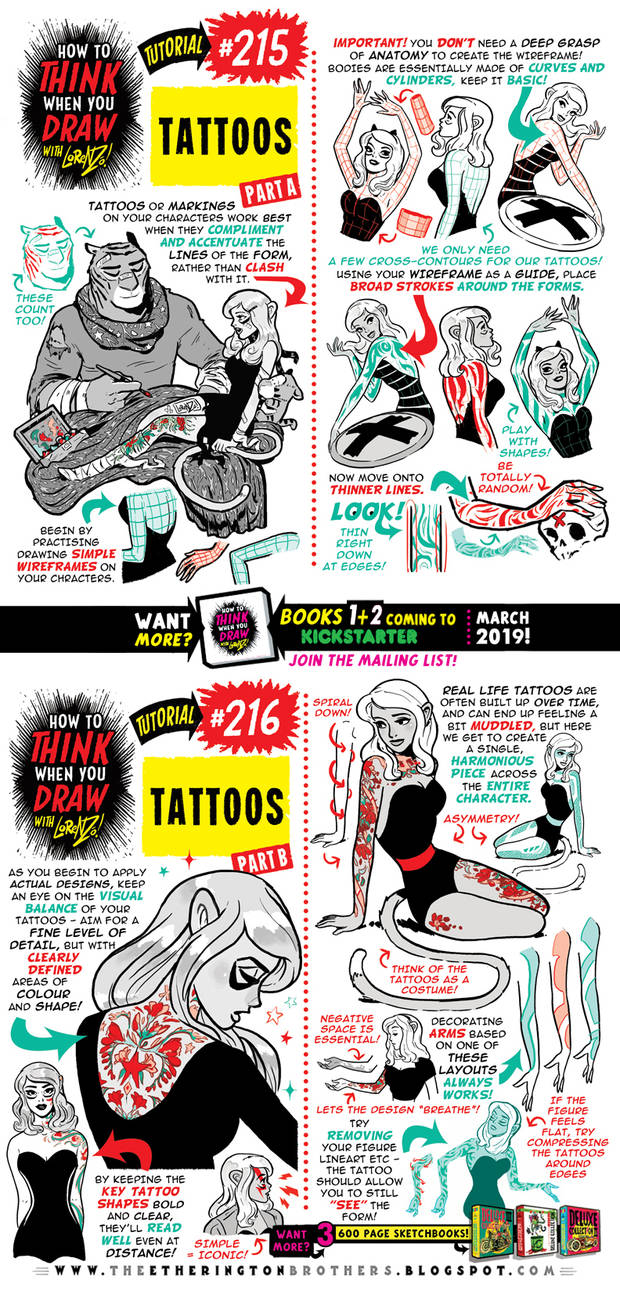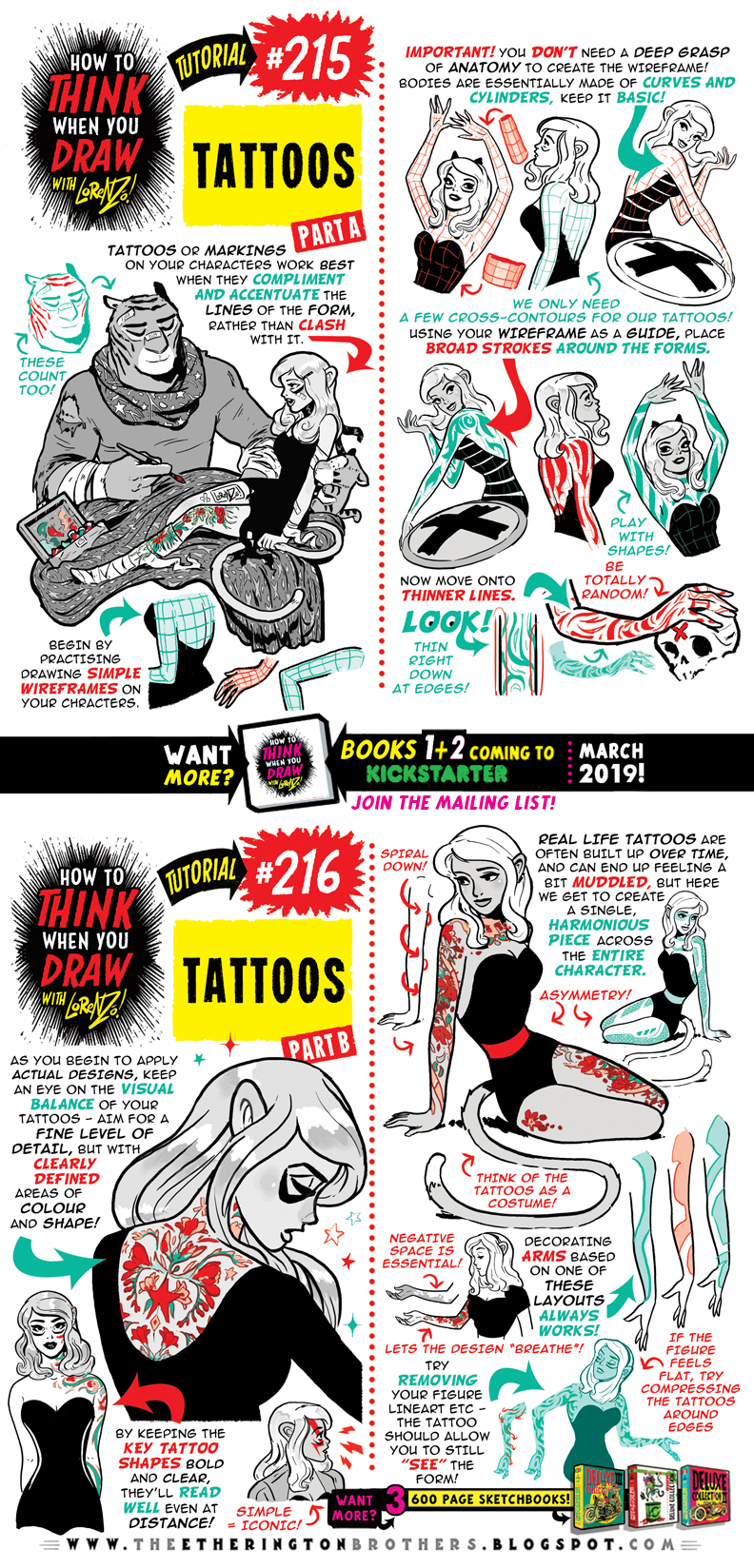 Here's
#howtoTHINKwhenyoudraw
TATTOOS!
Tutorials
BOOKS 1 and 2
coming EXCLUSIVELY to KICKSTARTER on a
SECRET DATE
NEXT MONTH, stay tuned for the LAUNCH ANNOUNCEMENT!
The books will
NOT
be made available
anywhere else
this year (online, Amazon, bookshops etc)!
And join us on
OUR TWITTER EVERY SUNDAY
for
SkillUpSunday,
and every Friday for
FridayFundamentals,
as we have
TONS
more
FREE TUTORIALS
,
REFERENCE SETS
and
RESOURCES
coming for you!
GO HERE
to see more!
Lorenzo!

Will you do a how to draw for manga and anime? If so will there be a translation of the How tos in Hindi, Japanese, Chinese and Spanish?
Reply

At the moment the only way to get these books is in the Kickstarter (launching this month)! Anime and Manga tutes in the works

Lorenzo!
Reply

Excellent tip! Thank you!!
Reply

So many useful tips you have. I can't choose what to try first.
Reply

Just pick the subject that seems the most fun to you

So glad you're enjoying them!
Lorenzo!
Reply

I really needed some tips on these, thank you!
Reply

So glad it's helpful! More tutorials coming up every day, hope you continue to enjoy them!

Lorenzo!
Reply

This is the tips page I never knew I needed.
Reply

And you feature your own characters. What a conmintment!
Reply

This is useful!
Thanks for making this tutorial 😄😄😄
Reply

So happy it's useful! TONS of new tutorials coming here every day of the week, hope you continue to enjoy them!
Lorenzo!
Reply