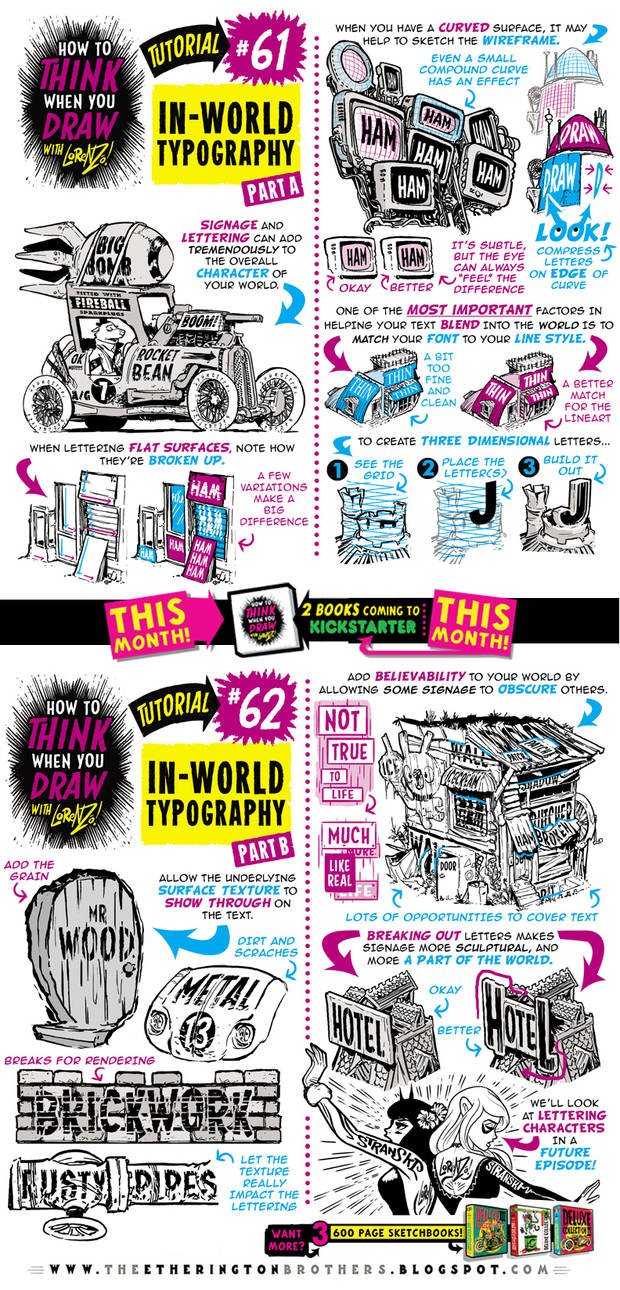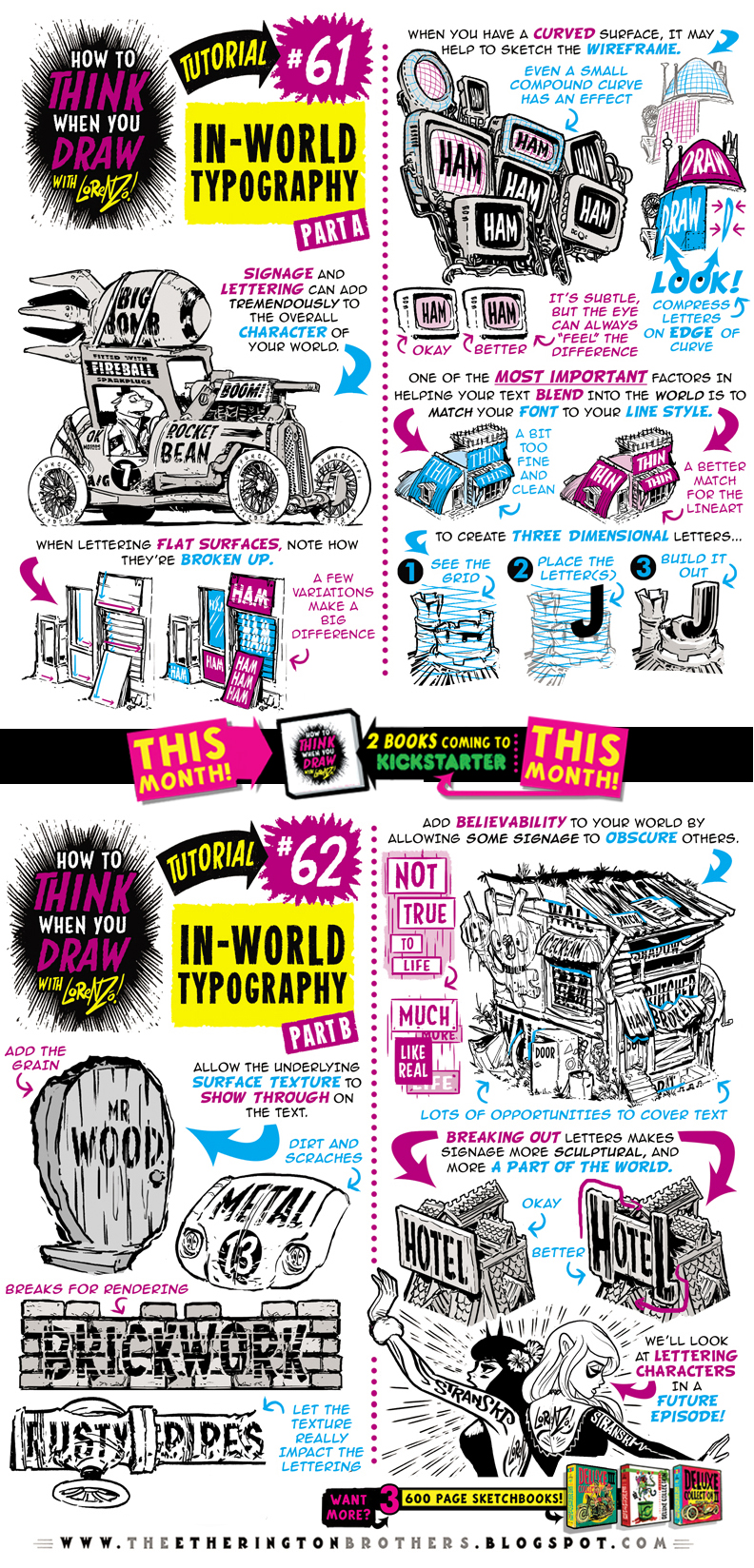 Watch
Here's
#howtoTHINKwhenyoudraw
IN-WORLD TYPOGRAPHY!
Tutorials
BOOKS 1 and 2
coming EXCLUSIVELY to KICKSTARTER on a
SECRET DATE
THIS MONTH, stay tuned for the LAUNCH ANNOUNCEMENT!
The books will
NOT
be made available
anywhere else
this year (online, Amazon, bookshops etc)!
And join us on
OUR TWITTER EVERY SUNDAY
for
SkillUpSunday,
and every Friday for
FridayFundamentals,
as we have
TONS
more
FREE TUTORIALS
,
REFERENCE SETS
and
RESOURCES
coming for you!
GO HERE
to see more!
Lorenzo!

HAM HAM HAM HAM HAM HAM HAM HAM
Reply

Reply

Reply

I haven't thought of it this way! Thanks for the insight!
Especially the part about the screens and curved surfaces is really helpful but I think I also tend to make things too clean and too much in order. I should mess it up some more to make it more natural like you demonstrated.
Reply

So happy it's useful! TONS of new tutorials coming here every day of the week, hope you continue to enjoy them!
Lorenzo!
Reply