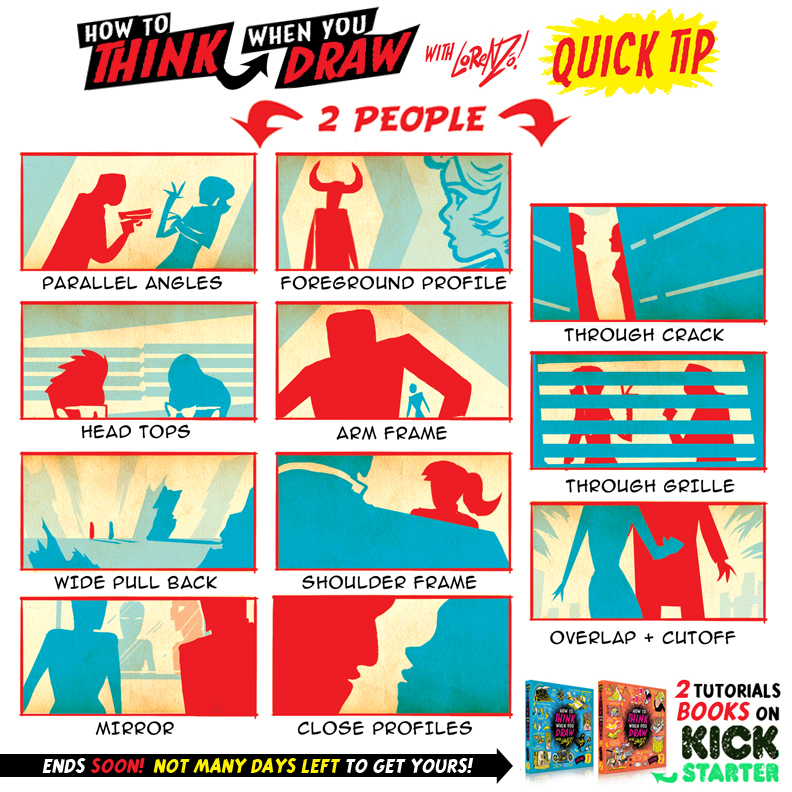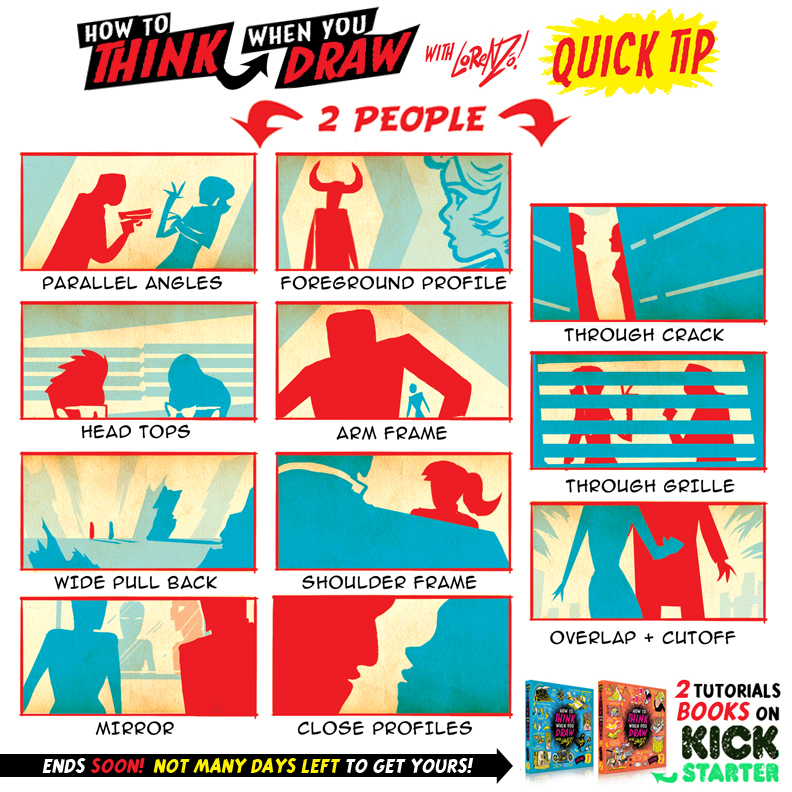 Watch
My TWO 200 PAGE Tutorials BOOKS are ONLY on KICKSTARTER HERE:
www.kickstarter.com/projects/1…
but ONLY FOR 21 MORE DAYS! These books will NOT BE AVAILABLE in SHOPS or ONLINE outside of Kickstarter for the REST OF THE YEAR! Get them now, before they're GONE!

Lorenzo!

Ooh, I really like "ARM FRAME" and "THROUGH CRACK". Although I could definitely them getting annoying used more than once every 300 or so comic panels.
Reply

The "through grille" panel looks like they're playing rock-paper-scissors.
Reply

This reminds me about the Incredibles comic. The same composition and style of presenting characters.
Reply

You, sir, got a watcher.
Nice work.
Reply

Wonderful! thanks for the resource!
Reply

This one is going to be a huge help for me
Reply

Reply