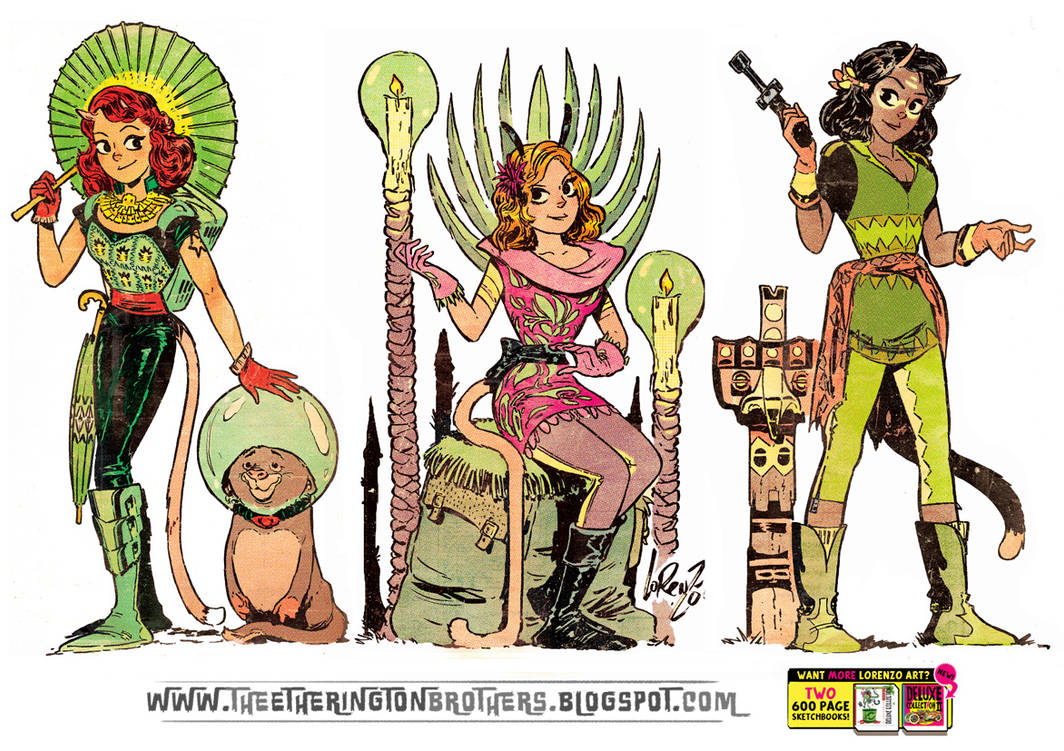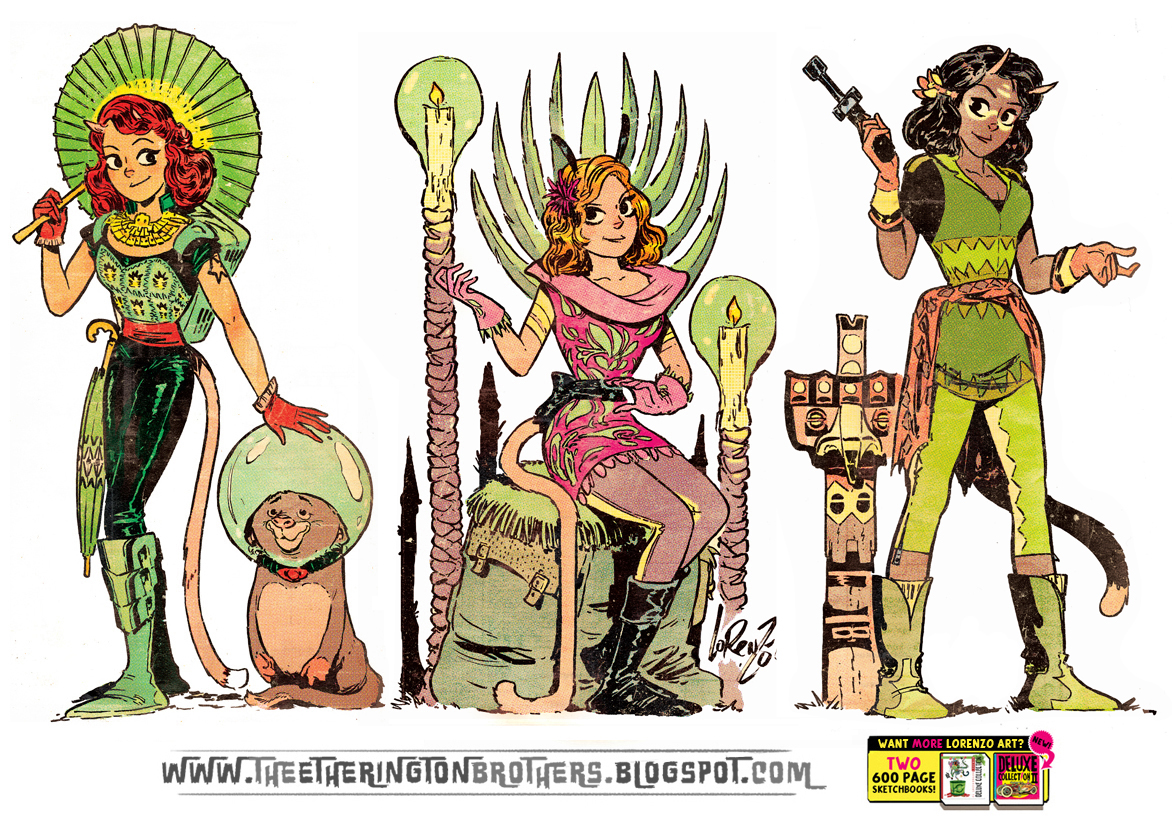 Watch

These girls all look so awesome, I love how they look cool and cute in equal measure. I love them so much
Reply

Thank you! Got a tutorial on drawing 1940s hair like this coming soon too, hope you enjoy

Cheers for the very kind words!!
Lorenzo!
Reply

Modern yet...They look like they're from a comic book in the 1970s. That was intentional, right? Gosh I love it! It's so cool!
Reply

Your work is incredible! Were these done traditionally or digitally? the texture and vintage style is amazing.
Reply

Thank you so much!

These are drawn traditionally, and then coloured digitally. tutorial coming soon!

Lorenzo!
Reply

Reply

Reply

WHOO
love the gritty coloring. The dark shadows. The cute anatomy. The glimpse of the scifi adventure world.
Reply

Ah, thank you so much, very glad you're getting all that out of these, that's right on the button of what I'm going for, thank you so much for taking the time to comment!

Cheers!

Lorenzo!
Reply