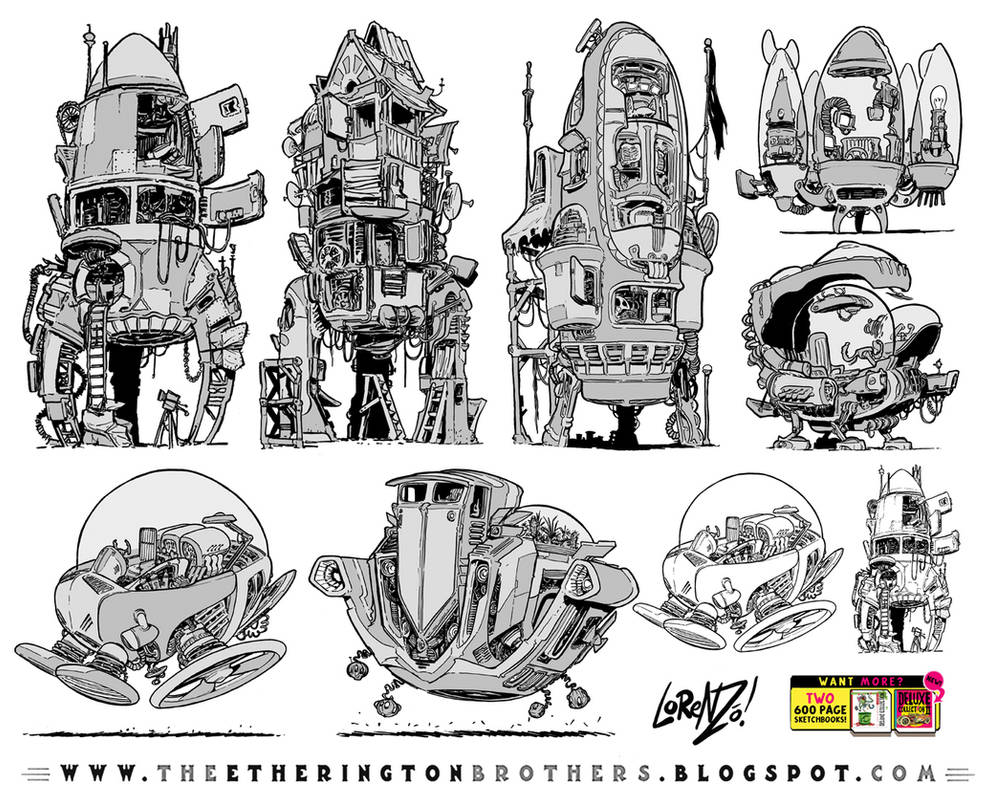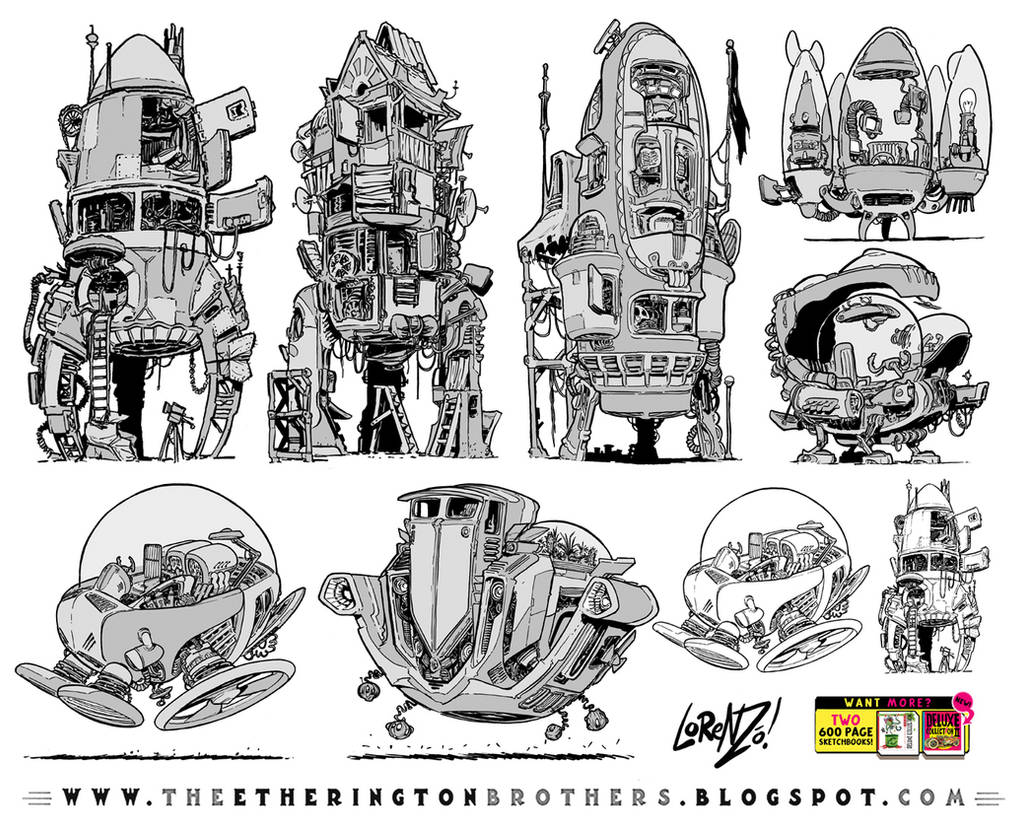 Watch
Posting loads of stuff like this on the blog at the moment, enjoy!

Lorenzo!

Reply

I adore every single one of these designs!
Reply

I love the rocket made of house parts!
Reply

Yeah, that's one of my faves

Thanks for the kind words! More new designs going up in a moment!
Lorenzo!
Reply

Damn these are all so cool!!!
Reply

Bravo--just bleeding fun!
Reply

Reply

They way you drawing all the parts of the ships and rockets , too many fetails in they , really cool :3
Reply

Thank you so much! I do love to load them with little bits and gadgets - makes them feel lived in, I hope!

Lorenzo!
Reply