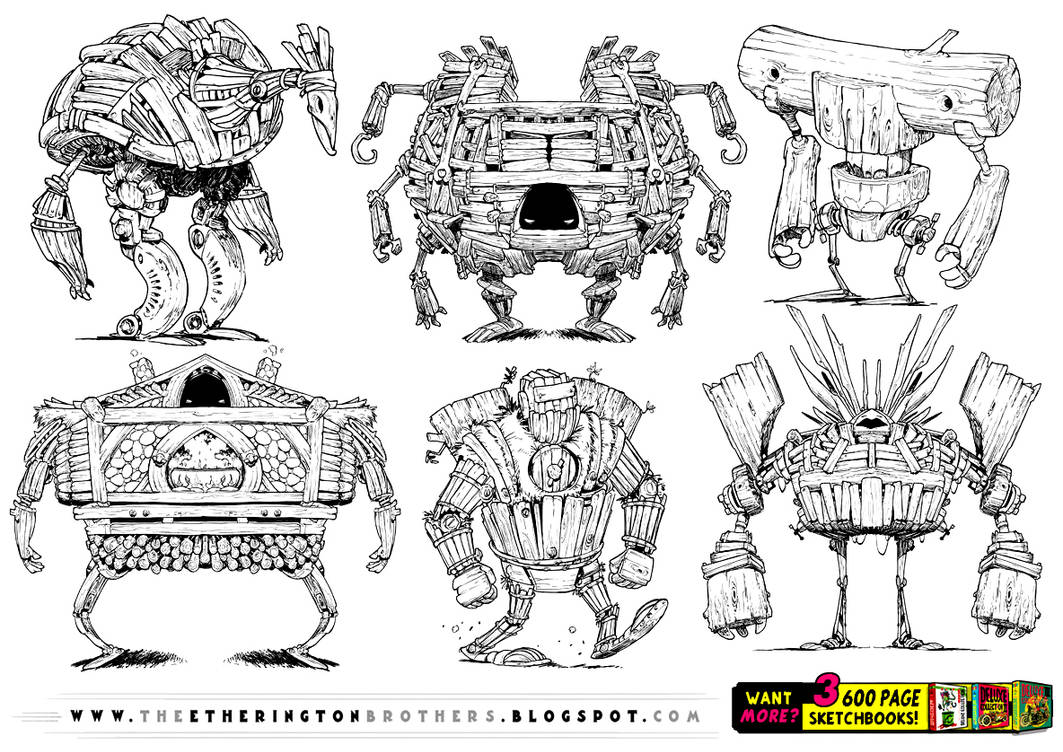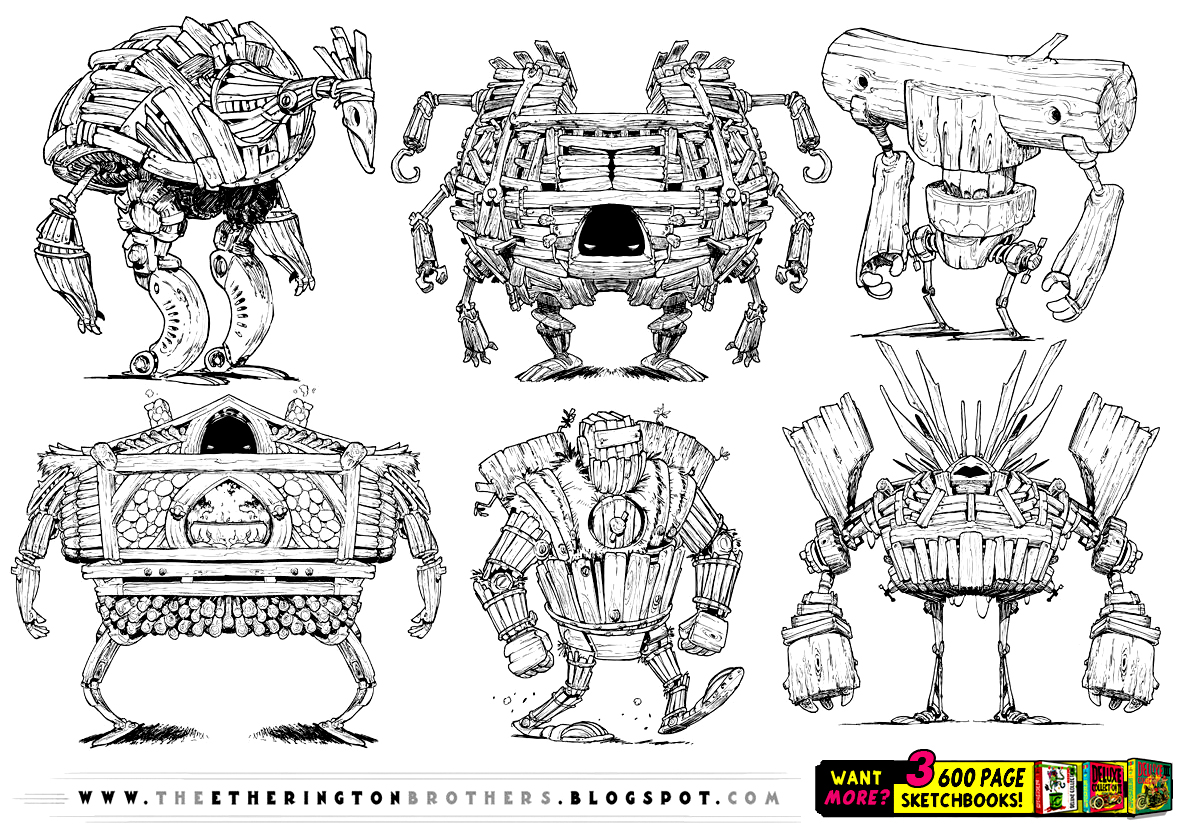 Today's reference set is these ROBOT concepts! Hundreds more in my THREE 600 PAGE SKETCHBOOKS, which are available to buy online, if you can find them

Lorenzo!
I like them, amazing desings! The lower left one in particular, it looks like he'll come at you looking tough and then just sit to let you keep warm by the fire

Reply
I like the logbot, but others are funny too.
Reply