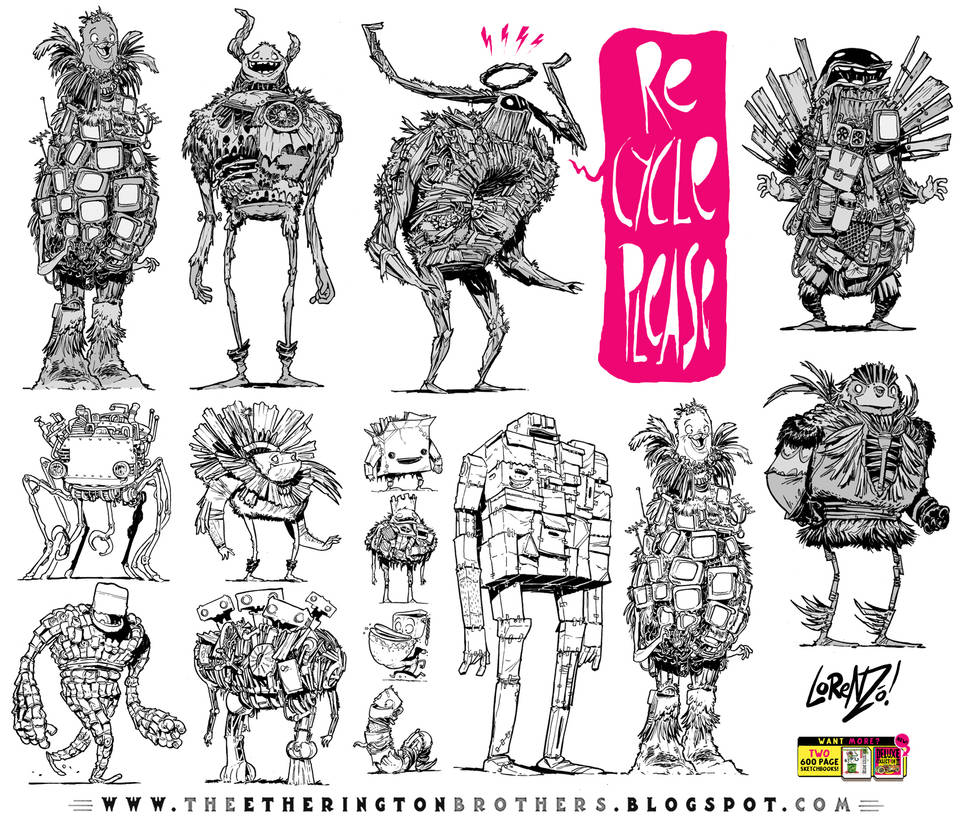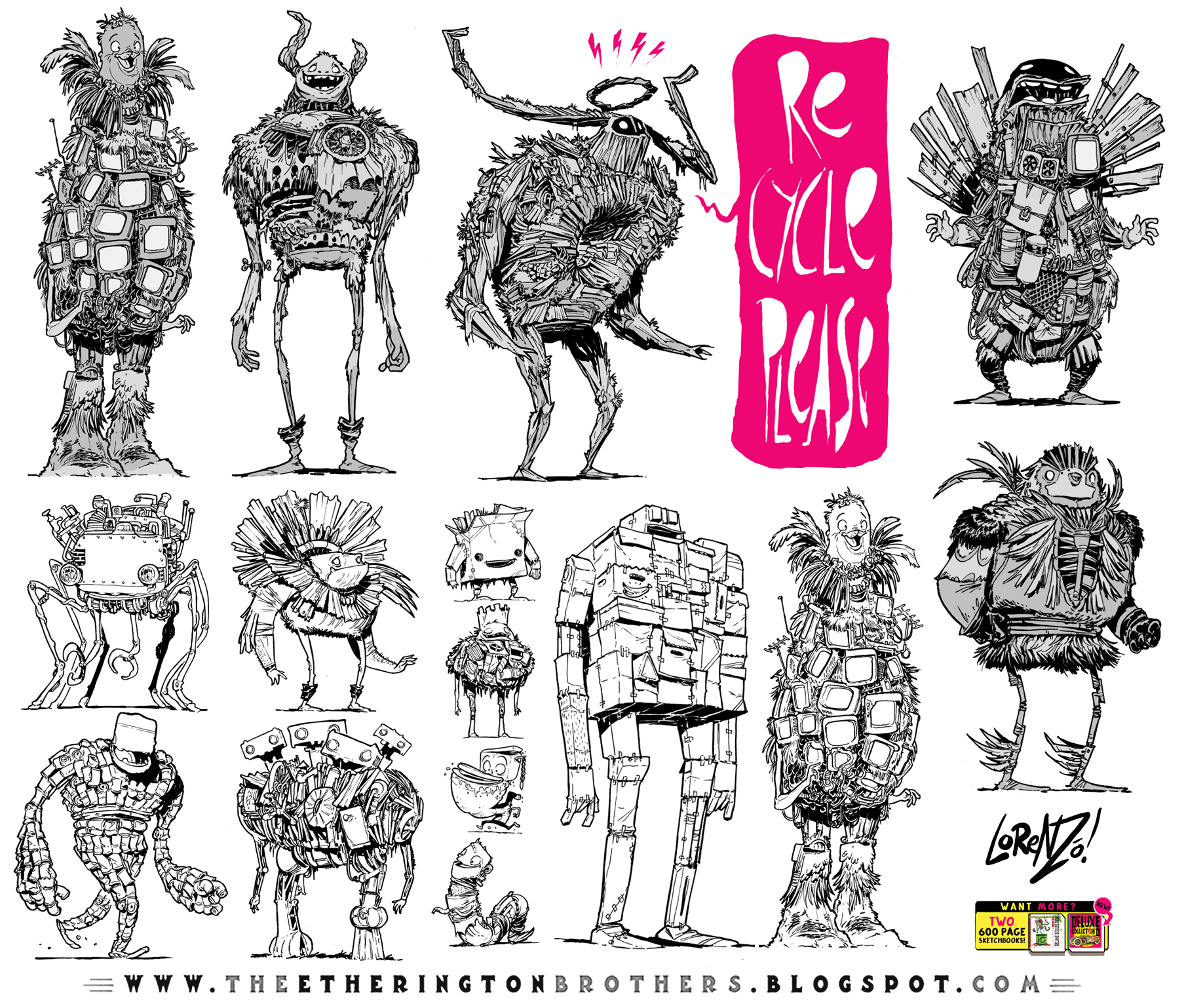 Watch
Hey guys, here's a bundle of new monsters I've been posting on the blog, enjoy!

Lorenzo!

Hey what tools do you use to draw these?
Reply

Reply

Reply

These are some cool JUNKBOTS!
Toilet dude... Is my favorite LOL
Reply

Haha! He's one of my faves too, sometimes it's the simple ideas that are the most amusing

Cheers for the kind words!
Lorenzo!
Reply

I love the hop in the tin can guy's step. Is that a bear on the TV robot's head?
Reply

Thanks man, he does have a spring in his step, as they say! Yeah, he's part-bear-part-television-part-goodness-knows-what!

More to come!

Lorenzo!
Reply

Reply

I liked the Cardboard Robot... and the wicker-man.
Reply