Hi there, my name is Ethan. Right now I'm just some guy who draws when he's bored, but soon I'll be more than that. Feel free to look around my account and follow me for future updates. Oh and by the way, I'm open to criticism, so I am allowing you to say what I need to work on and how to work on it as well.

My dream is to one day be an animator, filmmaker, contemporary artist, programmer for video games, designer for video games. While these aren't top on my dream job list, I would still want to do these if I got the chance to, a theme park designer and a musician.

I hope you enjoy what I draw. Remember to not just look at my art, but be inspired by it to make your own creations.

Who I am as a person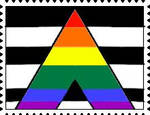 Things I like.










Other Places I might be:

Instagram