♦EternalMakers♦
Thanks for your visit~



We are a small group with the purpose of create various visual novels for fun of all the genres we can do using Ren'py.

Here we will post all the artwork related to our games and updates and news as well.

Feel free to leave comments and opinions and advice is always welcome!

Watch us for the news and updates~!!

:thumb319180171:



Lemma Soft Post
♦Featured Game: 'The Legend of Mytheril'♦
♦Story♦
The story is about a young girl named Shimizu Mitsuki who has always lived alone with her uncle who is a principle at a magical school since her parents died mysteriously.
She's never had any friends other than Haru who is her childhood friend.
Mitsuki's never had freedom in her life and has been hidden for a reason and never got to know why. But one day her lifestyle changes and is amble to feel freedom and find friends, or even love?
But sadly the truth comes out and she got to know the reason of her existence; a fate she had since her birth, a fate that holds many peoples lives, a duty that only she can hold. She finally know why she hold such mysterious powers that can't be seen by others.
She will meet many other people who share the same feelings and also similar pasts . And what can she do to protect those she hold dear to her from the darkness and destruction that is approaching by every second? What will she do?
What can she do? That's up to you to decide...
♦Cute works made by wonderful people around here♦
(For the group use ONLY)





(
by mochatchi)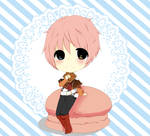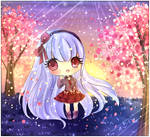 :thumb407725812: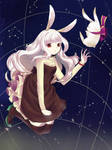 ♦F. A. Q.♦

What's a Visual Novel/Otome?

A Visual Novel is an interactive game that uses static graphics to tell a story. See Wikipedia's definition for more info:
en.wikipedia.org/wiki/Visual_n…
An Otome game is a visual novel for girls/women that focuses in romantic relationships between the female main chara and one of the several men characters.

Is TLoM a free game?

Yes, it's totally free.

What are the genres of this game?

Romance, School life, Magic, Mystery, Action, Tragedy, Friendship, Fantasy and Comedy.

When will be the game out?

We can't give a exact date to the release because we're a few members working on it in our free time so our progress is going little by little.
♦Thank you for your support~!!♦