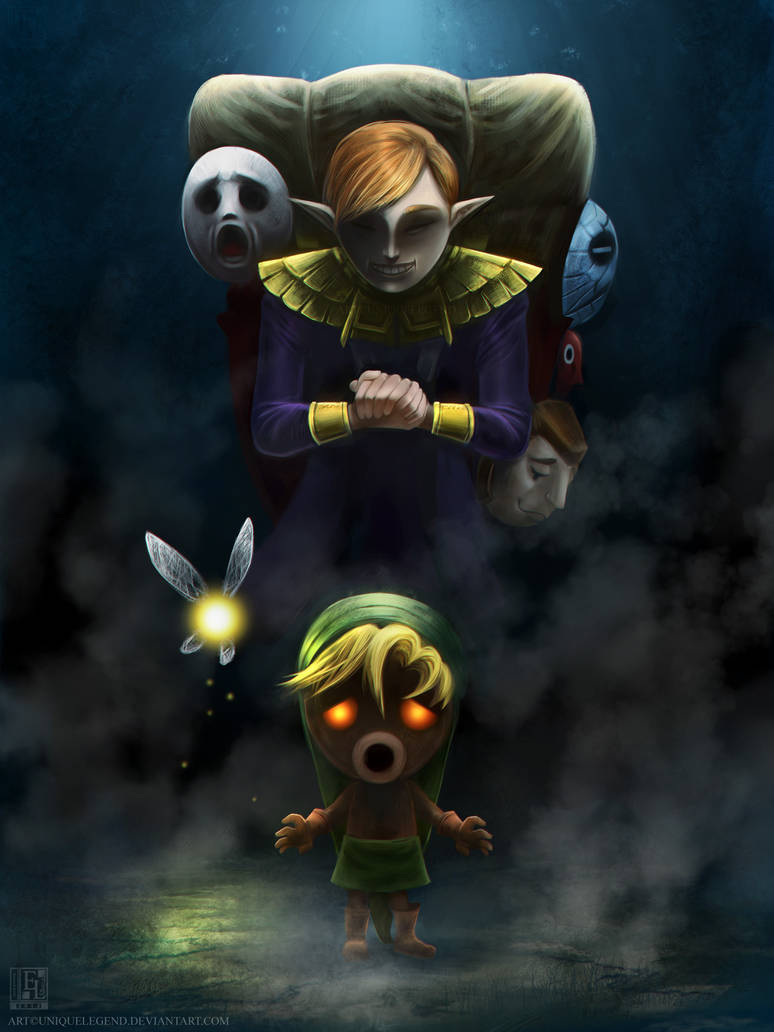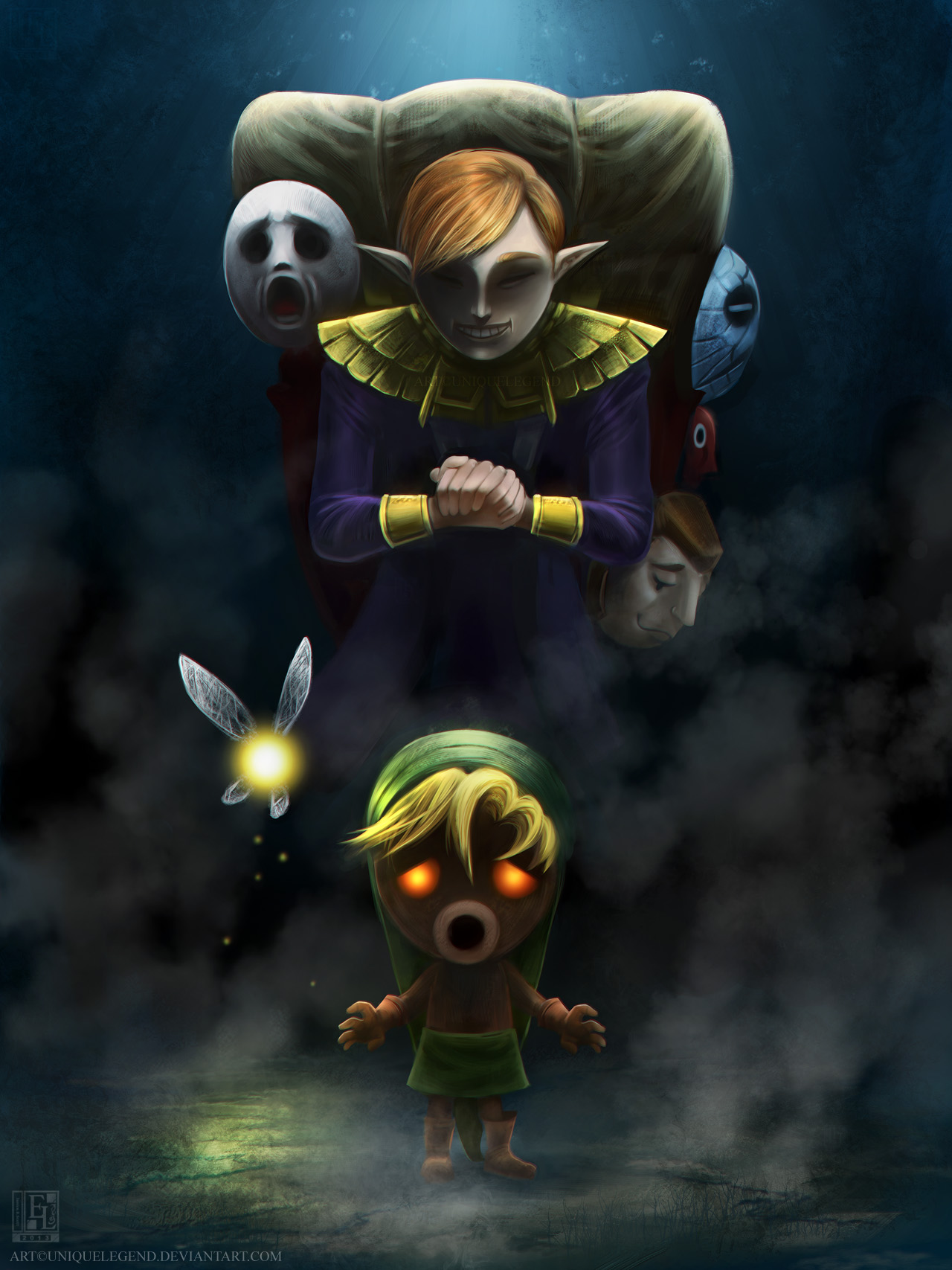 Watch
Corel Painter 11/Photoshop CS5.
_________
3rd artwork done for my personal Zelda Theophany project. : )
I am *incredibly* sorry for the long wait between the second and third artwork. I've been caught up with a lot of freelance stuff and other projects - plus life and such. But I aim to close the gap with my activity this time!
This artwork represents the scene when the Happy Mask Salesman sneaks up to Link from the shadows within the Clock tower and says that very famous line: "You've met with a terrible fate, haven't you?"
Next up: Clocktown!
• Artwork based on Theophany's incredible Majora's Mask remix album (the third track called "Terrible Fate"), which you can find here.

• If you'd like to support the remake of Majora's Mask on the 3DS, check out Operation Moonfall official website found here to sign the petition.
Previous artworks:
_________
The Legend of Zelda is © to the Nintendo company.
More info/places where you can find me:
Tumblr
<--(For latest wips and doodles)
Facebook
<--(For latest wips and doodles)
Twitter
|
Commission Info
|
Society6