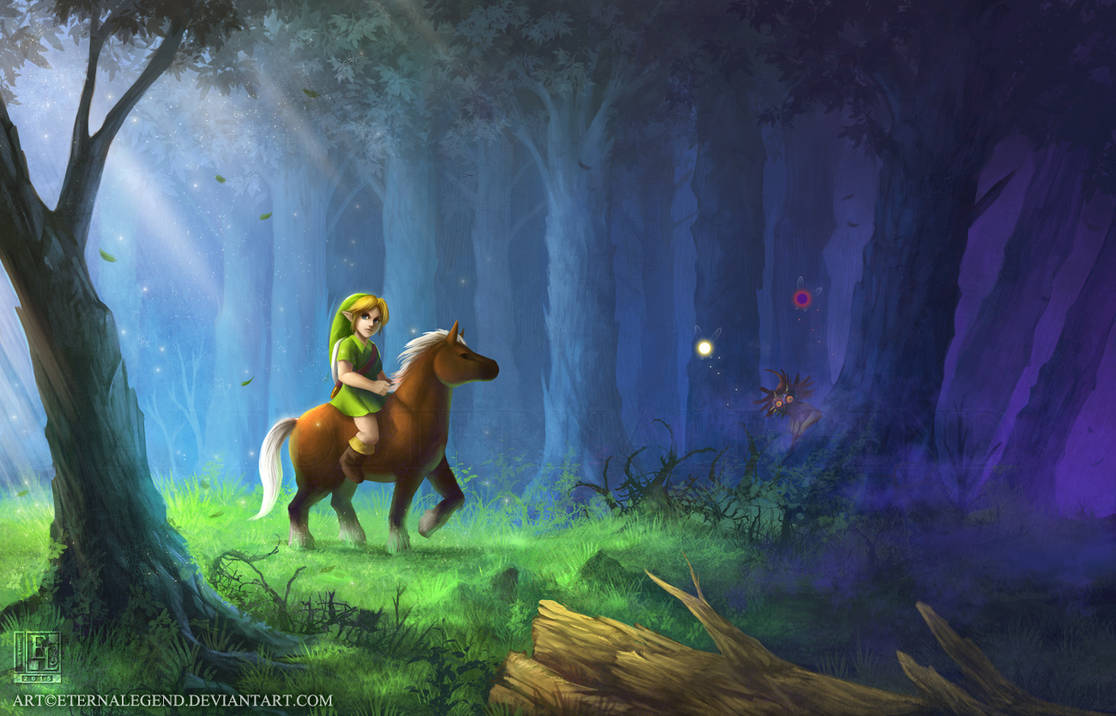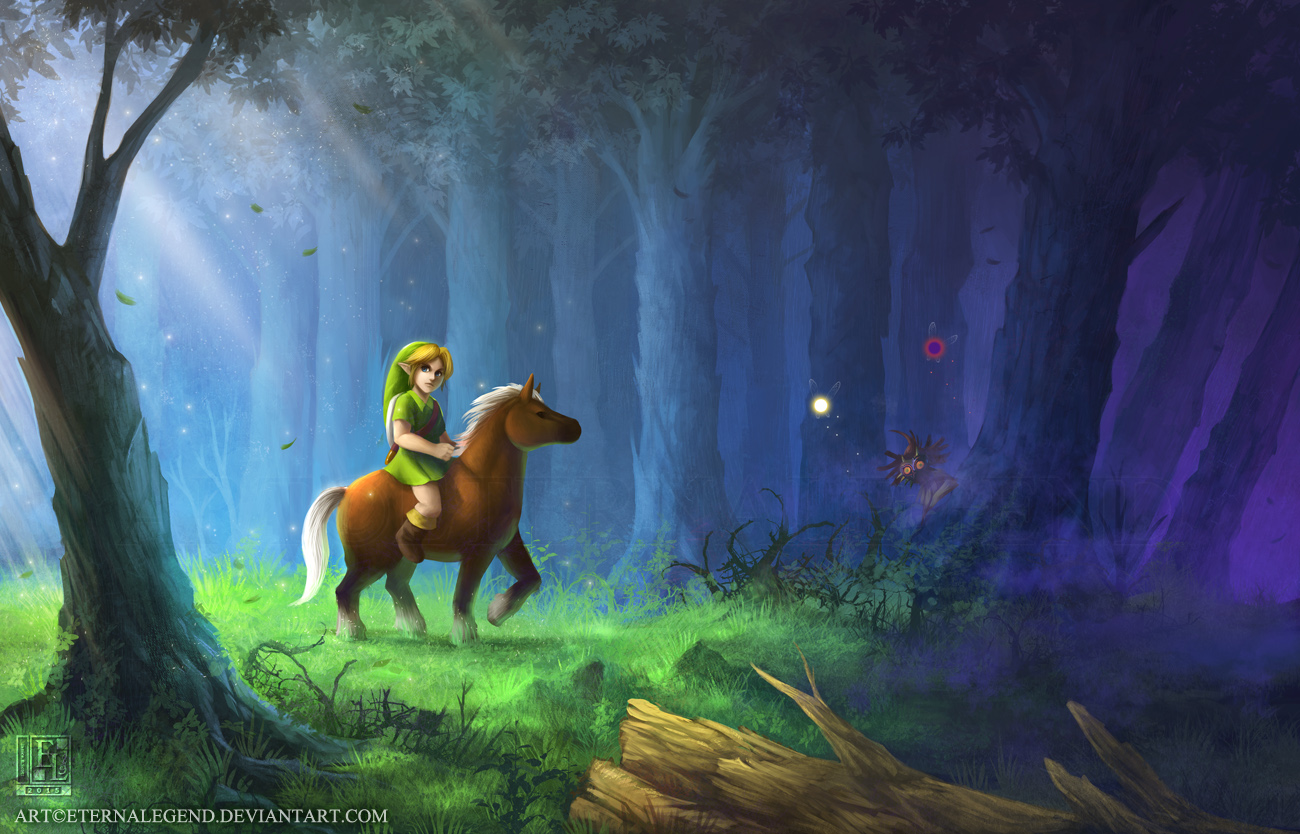 Watch
My other accounts.--> FaceBook | Tumblr | Twitter
Photoshop CS5 + Wacom tablet.
_________
Edit:
Made the file a little larger to view + added a few touch-ups.
The scene just before Link loses his horse to the Skull Kid's planned ambush. This will be my last MM fan-art for a while.
Less than 24hrs until the game's midnight release (although some lucky people already have the game)!
I can't wait!!
More: