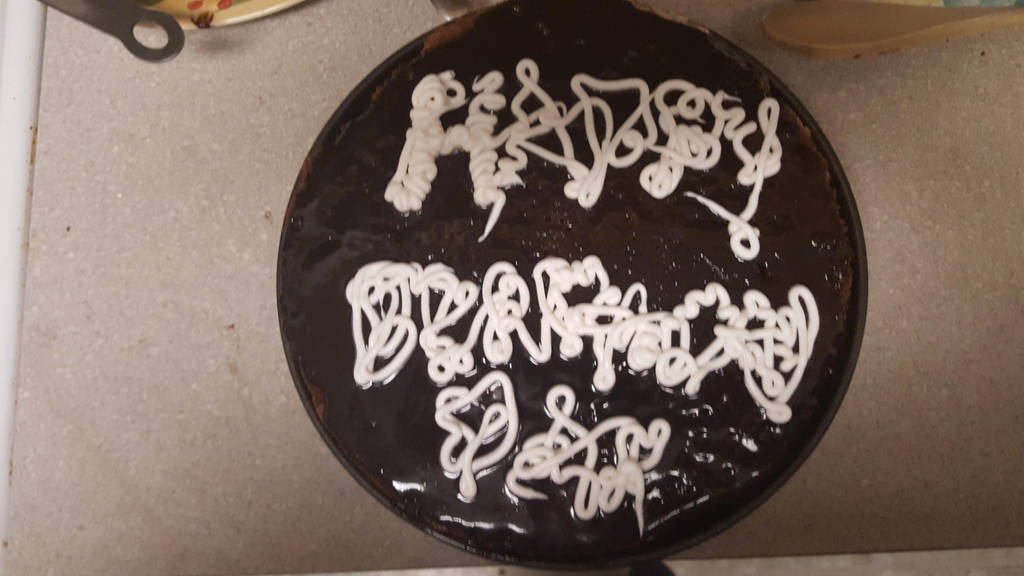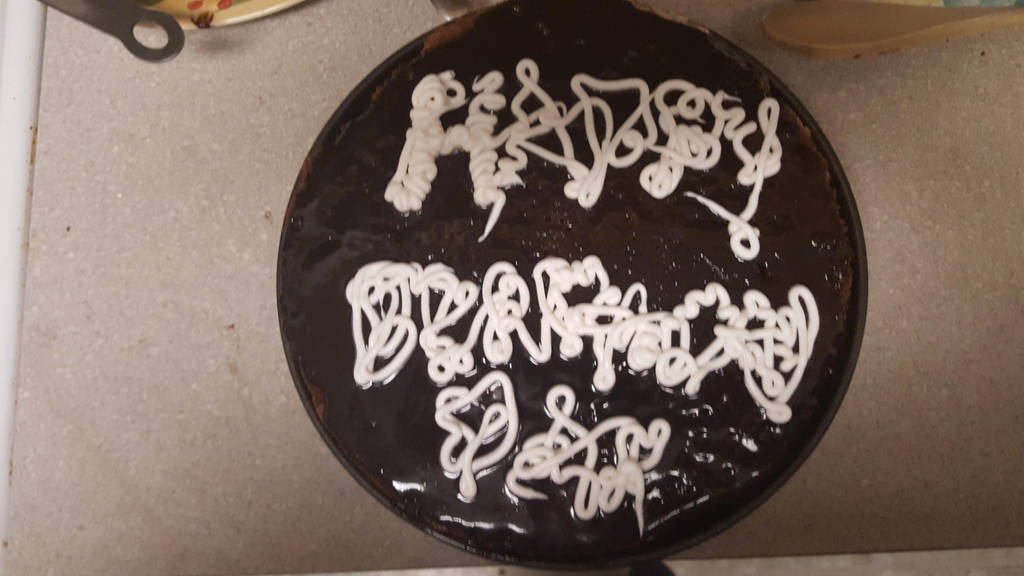 Watch
A birthday cake I made for my dad... just a box cake and frosting I melted down to look like ganache and the lettering is wonky; but he loved it.

That cake looks pretty tasty, happy birthday to your dad!
Reply

Thanks... And we sang to my dad, Calvin was just staring at everybody with wide eyes...
Reply