Before you view my gallery, let me lay down a few rules...







Here's some of my OCs.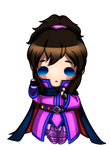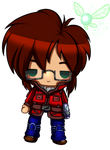 If you want me to draw you something, why not check out my commissions page? They're fairly easy on the wallet.



Commissions (Closed for now)Now, I've got some massive commission and gift work to do for the Christmas season. So, for the time being, I'm closing commissions.

Current commission options that are open will be in BOLD.

RULES
I DO NOT do yaoi or yuri. Thanks~I MUST APPROVE THE COMMISSION BEFORE I BEGIN.
This is important. I won't draw any fetish art. You heard me. WG/BBW, Expansion, Transformations, Vore, all of it. If I find it sexual in any way, I will reject it. No exceptions. If a character is already heavy set, I will try to draw them; if I find I cannot, you will have to commission me for something else. I won't do it for official characters. (ex. fetish art of Princess Peach)I must be paid before I begin, but I can send you a preliminary sketch before I am paid, if you request for it. (Only applies to digital works half body and above) If I made a mistake you would like me to fix, I will attempt to fix it once. Any furt