NEWS & UPDATES



Meh. Breaktime I think. Im hitting that spot where I have no inspiration or motivation to photograph anything, and then feeling guilty because I've spent how much money on these dolls and camera and doing nothing with them, and then feel like, what does it matter if I photograph them anyways, because I'll never be good enough at it to make anything of myself from it, and no one but me really gives a shit about my photos anyhow. Oh and my mom. Because she's my mom, yo.
Yeah. So, I'm having a little mini emo pity party of one over here. Go me.
That said, yes, I did order my fullset Chloe, but I'm only at like day 20-60 so it's not really in that real sort of OMG I have a doll coming headspace yet, its more of a "Don't buy fucking stupid stuff because you have a layaway payment to make, idiot" space instead.
Bleh.
Whatever, I just needed to get that failure of a meme off my journal because it was pissing me off.
Maybe I need to concentrate on craft stuff for a while instead.



Sales, Etc!



My current items I have for sale can be found
HERE



FEATURES





Spotlight Feature: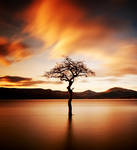 Other Awesome Features:

:thumb177220779: