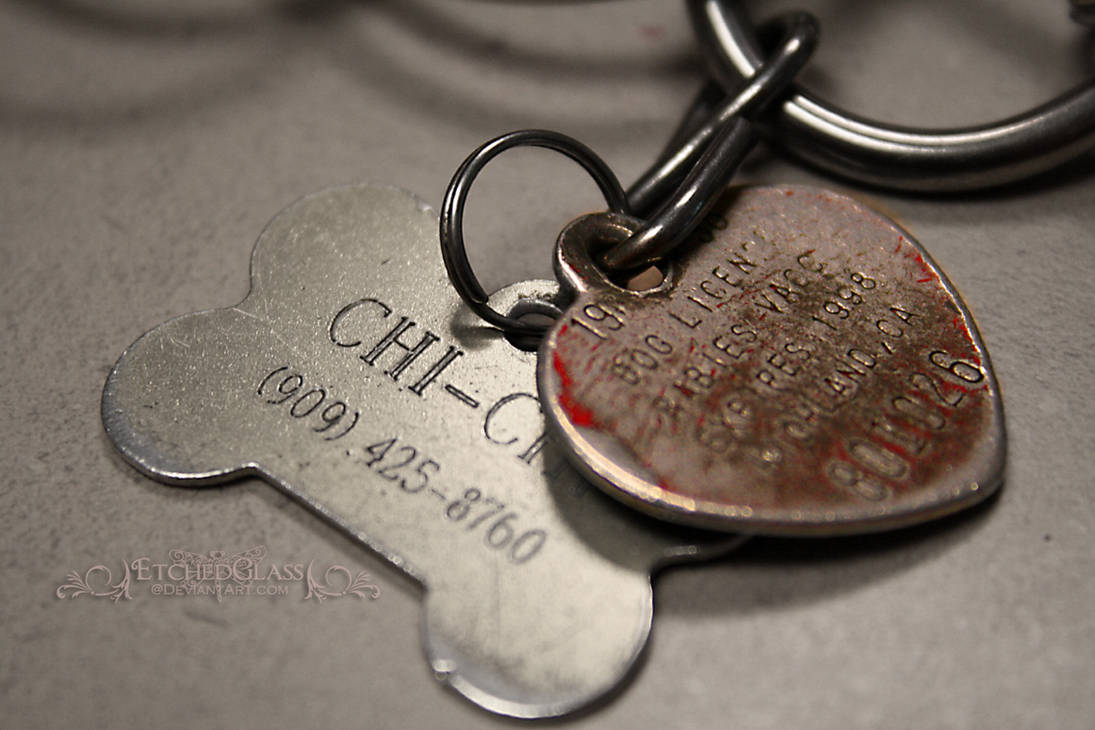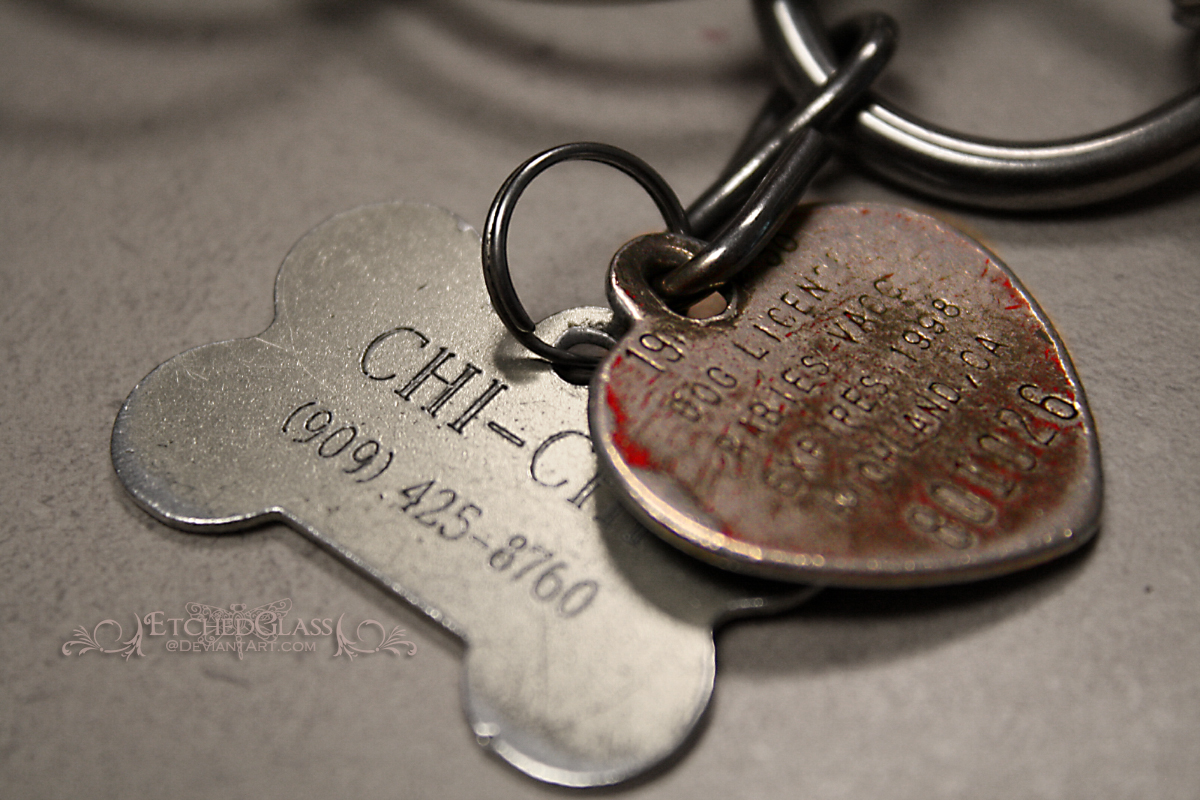 Watch
On my keyring are a set of dog tags. No, not a vet's, or my father's, but my actual dog's tags.
I keep them with me on my keyring, which is part of the reason they're so dinged up. The other reason is my Chi-Chi has been gone for five years now.
Chi-Chi was a golden retriever/chow mix, my first dog, and one of my best friends that helped get me through the death of my father. We got her for "security" after the house had been broken into while my mom was gone and we kids were home alone. She was a pretty lousy guard dog, unless you were a gardener, or hispanic, because they used to taunt her with the weedwacker when she was chained in the backyard (we found this out and promptly fired them). She hated water and baths. She loved to chase her tail. She loved me unconditionally. She'd sleep in my bed, and chewed up my favorite book, National Velvet.
I had to leave her behind due to a lot of moving I did in my mid-20's. No one in my family bothered to tell me when they put her down. I found out a year AFTERWARDS.
I keep these with me as a reminder of that unconditional love, and as a less hard-learned: Love me, love my pets. My animals come with me, no matter where I go. Period.
Miss you, dumdum.
---
İMy photos are not stock and should not be used or altered for RP, avatars, layouts or other uses without my express permission. Please do not repost, reproduce, print, edit or modify in any way.
And no, that's not my phone number or where I live anymore, so I'm not worried about blurring it out.