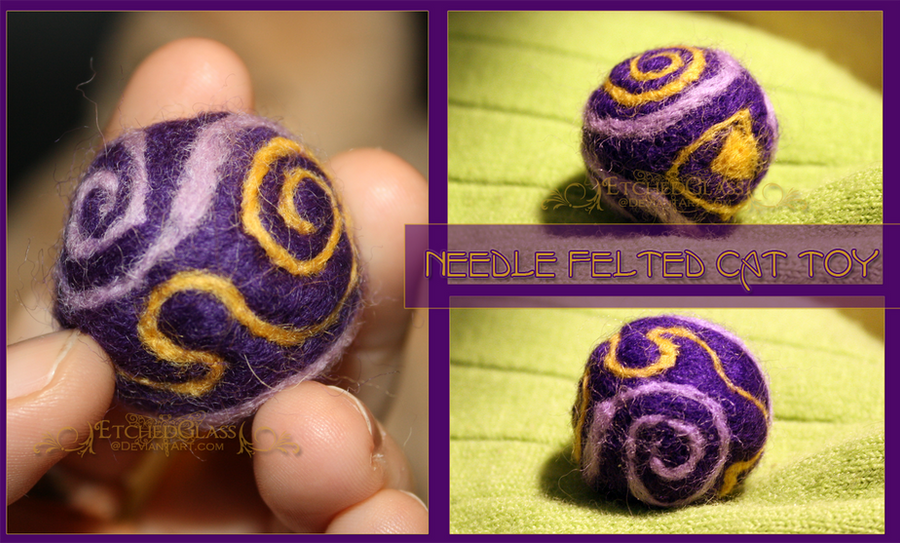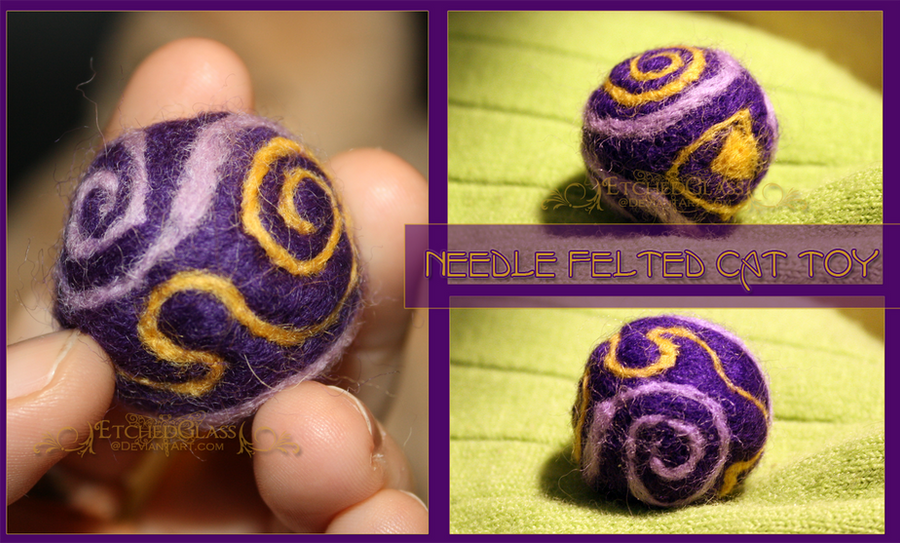 Watch
SO I have a new kitty as of Wed, and I was shopping on etsy (curse you etsy!) for toys and collars and other cute handmade things to spoil the little brat rotten with.. and saw some felted cat toy balls. Now, they were made with wet felting, but I have tons of needle felting wool I haven't used yet, and thought, i could make something like that.

So, last night at work, while fretting over leaving him alone for the first time for a 12 hour shift, I tried it out. It turned out a little smaller then I planned, because I always forget about the shrinkage as you compact the wool, especially with the detail swirls, but I have another bigger one already halfway done.

More importantly, it seems to be a big hit, Bumi (yes, named after Aang and Katara's son l in Legend of Korra) has been playing with it for twenty five minutes straight, carting it around the living room and having a blast.