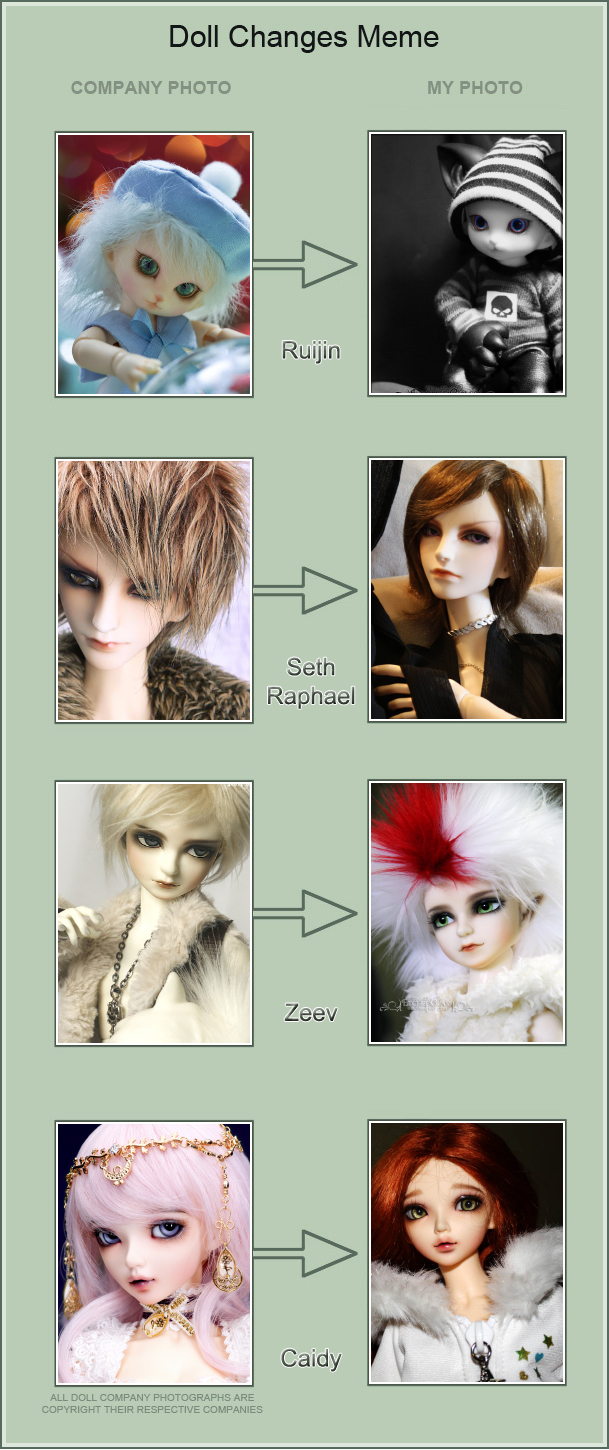 Watch
My version of the doll change meme going around.:
Fairyland Puki Pukisha ----> Ruijin
Dollzone Chen 2 ----> Seth Raphael
Angelheim Luka Wolf ----> Zeev
Fairyland MNF Chloe Amethyst ----> Caidy
---
Couple of things this made me realize: Caidy still feels really unfinished, whoa boy do I need to take some new pictures of my dolls and I really like Seth back in his old DZ wig.
Fun times at 3 am!

Doll F.A.Q.

My Photos are Not Stock. Please don't treat them as such!
Original meme is here: