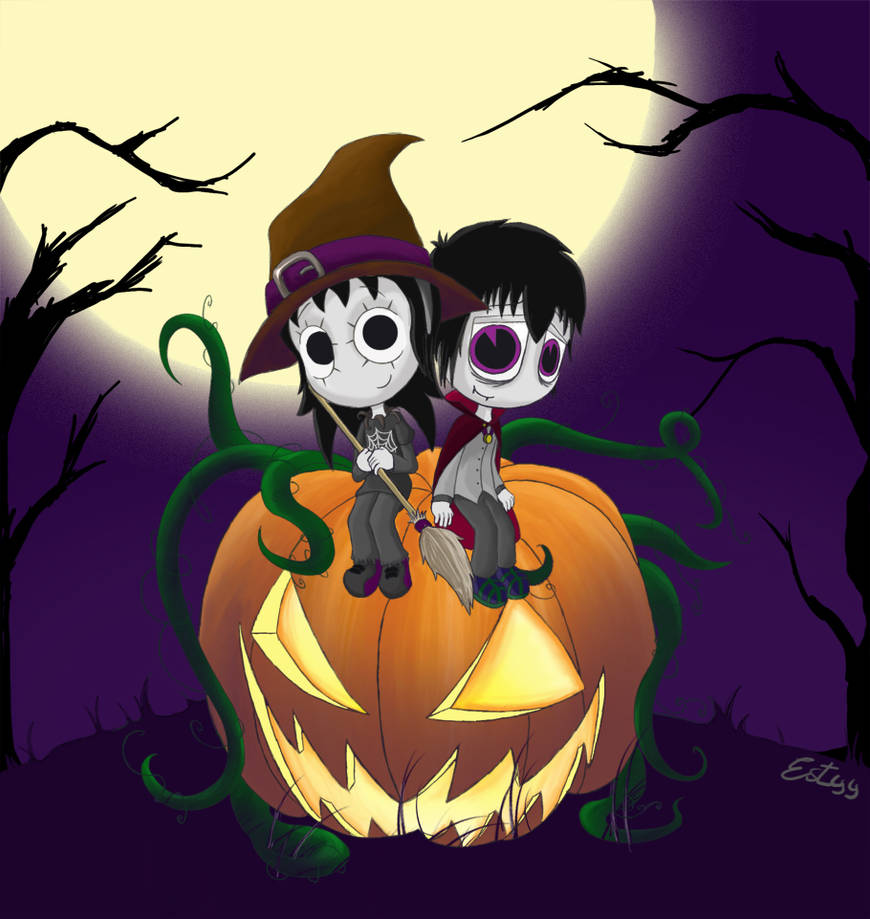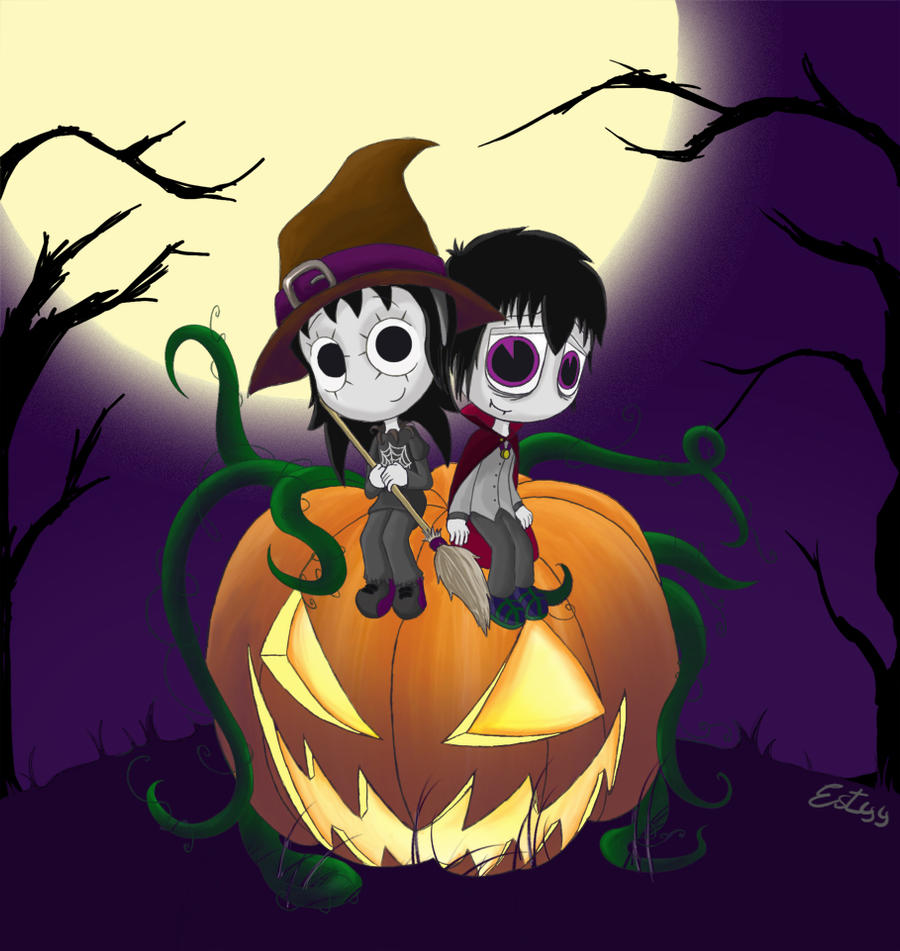 Watch
Yeah! Today is all hallows eve! So try some witchcraft or play with a ouija board... Scare the shit out of somebody!
Now... here are my spooky children: Pix (as a witch) and Glenn (as a vampire).
I know it doesn't look so good but... well... It's Halloween!







Pix & Glenn©~
Estyy
Awww this is amazing!!!! I love it so much

Reply

How cute!

Happy Halloween!

Reply

Reply

Nooo q lindooo!(L
Feliiz Halloween!

Reply

Ruleaa, me encanta la calabaza! xD Y la luna se ve genial *-*
Reply
Haha!! Estaba esperando verlo el dibujo XD, la calabaza mata, esta muy buena.

PD: Se nota que te gusta el violeta _A XD
Reply