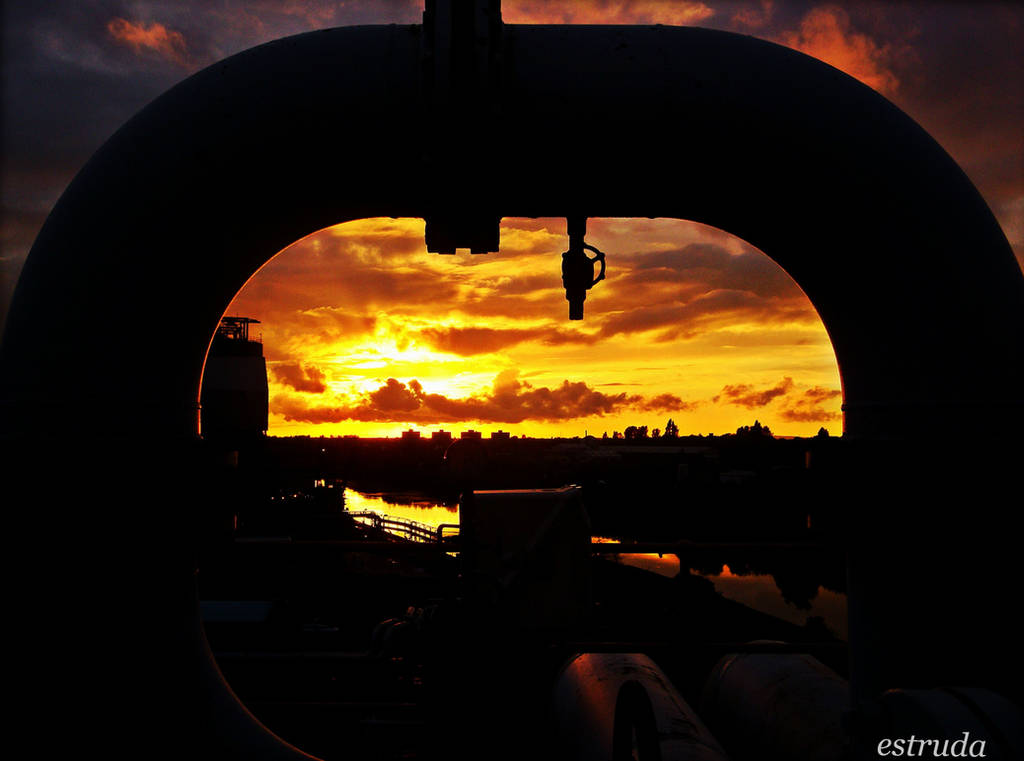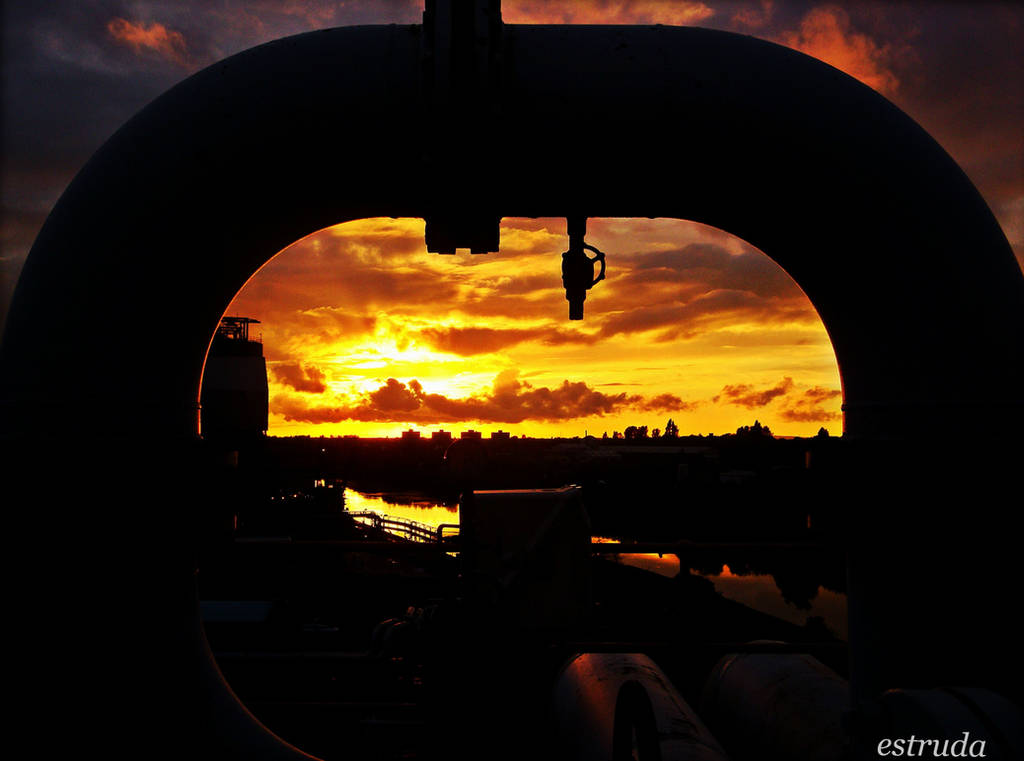 Watch
let me start with this is the first critique i have written - so here it goes:
i love the reflection on the bottom center and on the water below
good balance between shadow in the foreground and the very bright sunset, you maintained good detail in the foreground, with out distraction from the main subject - the sunset
your vision is great - just enough detail in the pipe and valve to let the view know it is industrial
color balance is also well done, it feel warm while giving the sense that this is fleeting, the industrial pipe feel ridges, immovable as if it will be there forever.
as i study this photo more, i see more and more details - great technique - you main subject is framed well, it quickly catches and focues the viewers attention, but allow for deeper reflection and thought into the photo as it is studied in detail
the type of picture you that draws you in

i would like to have seen what this would look like had you zoomed out / pulled back a little and framed the pipe with sunlight.
The Artist thought this was FAIR
3 out of 3 deviants thought this was fair.