Update in my commission rules journal.


Commissions Rules

1 - payment only by paypal for worldwide,
Brazil now have paypal too

2 - The art will be made in my style, I'm not good at imitating other artists styles.
3 - The commission's price will be split into two, the first half is sent before I start. Once the payment is received I will get to work.
I will send you a sketch of the picture so that you may make changes. after that i will make any change in the anatomy, composition.
Once the image is complete I will send you a low quality/watermarked version. Once it is approved by you, you will then send the final payment, once processed I will send you the high quality version without water marker.
If you don't approve the painting and have LITTLE changes to do, i make it and send a new low quality/whatermarked version for you approve.
4 - Sketchs require full upfront payment.
5 - Please! Be honest!

I Make....

1- Original characters and fanart. Please send in depth reference shots for both. A character from back and front, close up on weapons, jewelry etc. Unless I am to design, then please provide me with a detailed description.
2 - Animals and monsters.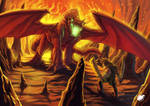 3 - Landscapes (backgrounds), please provide me with reference images.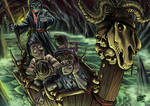 4 - Mechanical things.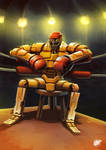 5 - dinamic scenes.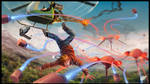 6 - Chibis.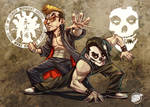 I Don't Make...

1- porn, and hentai things... ask me about erotic levels o,o



Prices




Sketch comissions

fullbody whitout bg: $20
(+$15 at second char together and +$10 per each more)


Lineart Comissions:

bust: $30 Fullbody: $50
(+$40 at second char together and +$20 per each more, and background +$10~30)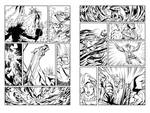 Colored Comissions:

Bust: $50 Fullbody: $80 ~100 Fullbody with bg: + $30~$60
(+$50~60 at second char together and +$30 per each more)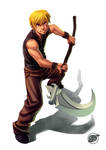 (fullbody ex.)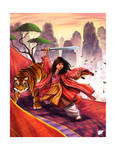 (+bg ex.)
--- if u read all , send me "BAZINGA!" in your note, to know you read everything ---