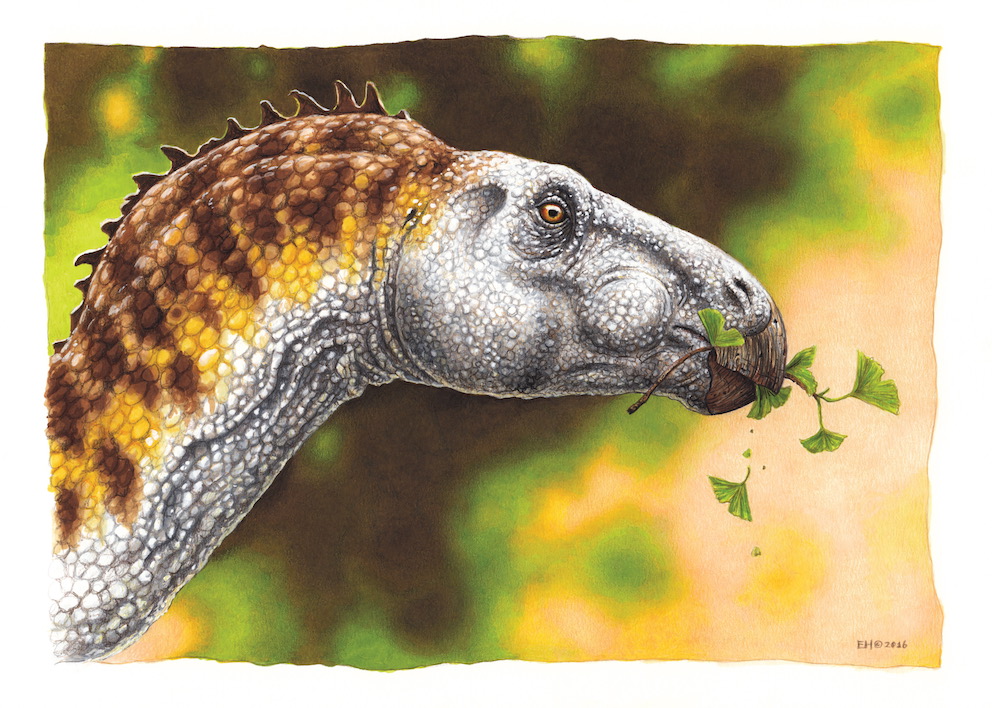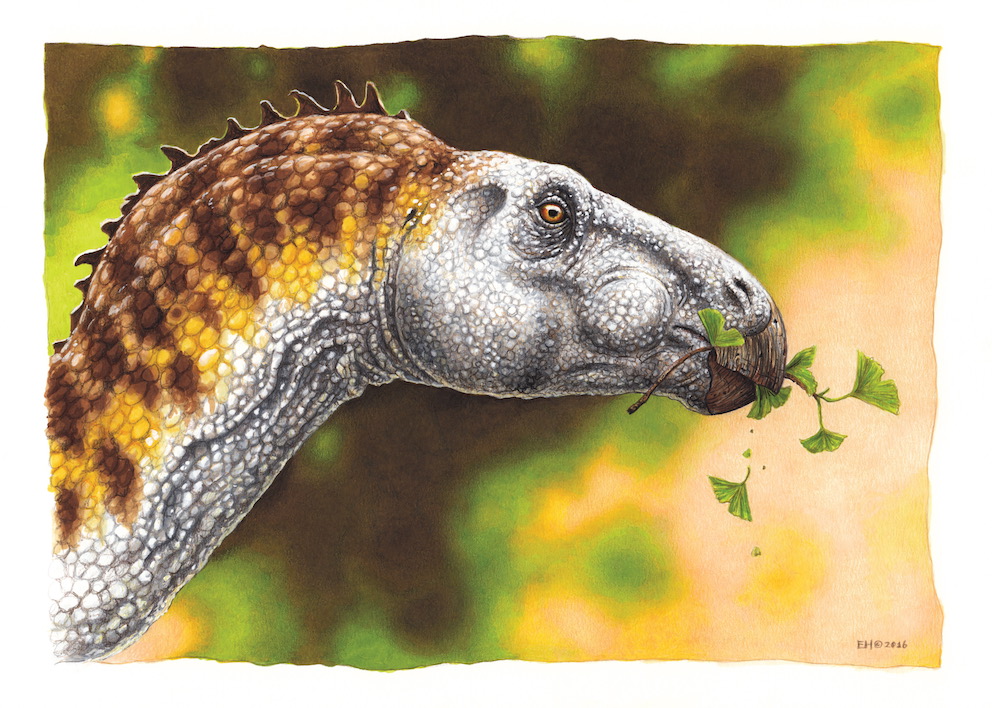 Watch
On Spitsbergen, dinosaur tracks have been found. Becuae of the three toed, clawed feet, scientists previously though these were made my therapods, but later other, smaller round tracks were discovered between the feet tracks, making it clear these were made by some kind of hadrosaur. No other fossils have been found to date, so the species of this dinosaur remains unknown.
Copic Marker and colored pencil on Fabriano paper
21 x 30 cm
Original available. Just contact me when interested.