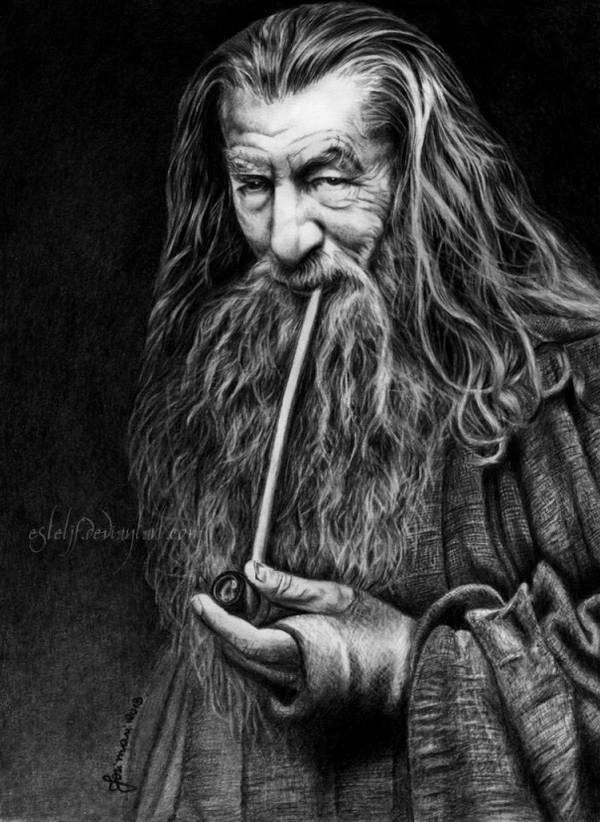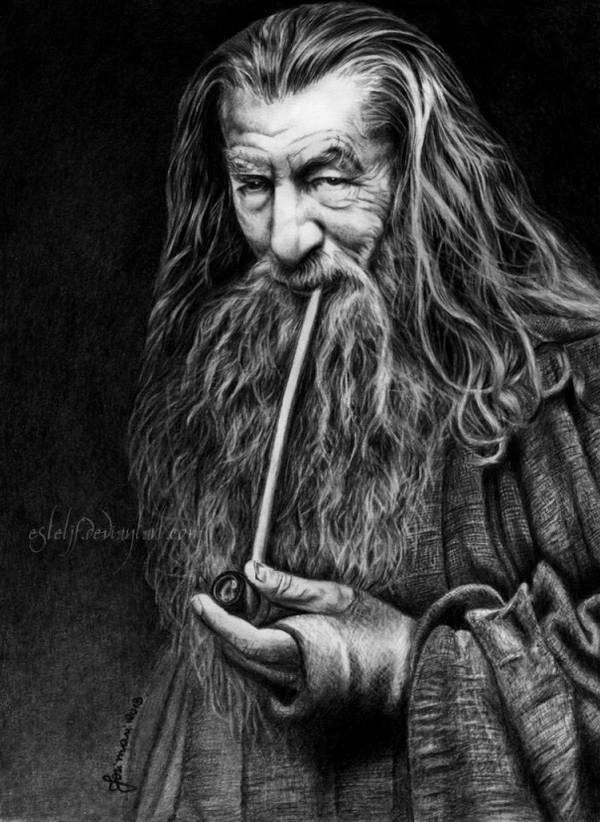 FOLLOW MY DRAWINGS ON:

www.facebook.com/JosiFabriDraw…
-------------------
- "Good morning!" said Bilbo, and he meant it. The sun was shining, and the
grass was very green. But Gandalf looked at him from under long bushy eyebrows
that stuck out further than the brim of his shady hat. "What do you mean?" he
said. "Do you wish me a good morning, or mean that it is a good morning whether
I want not; or that you feel good this morning; or that it is morning to be good
on?"
- "All of them at once," said Bilbo.
Finally, I made it. Gandalf deserves a place in my gallery.

I drew the background really darkened, yes. And this picture carries a huge contrast indeed. That's why it has this great highlight. Firstly, I thought the beard and hair would be a challenge hard to break, but believe or not, it was very easy! But the clothing... I simply didn't know how to make it! It doesn't look like fabric, but a mess.
Anyway, hope you like it.

WIP:
esteljf.deviantart.com/art/Gan…