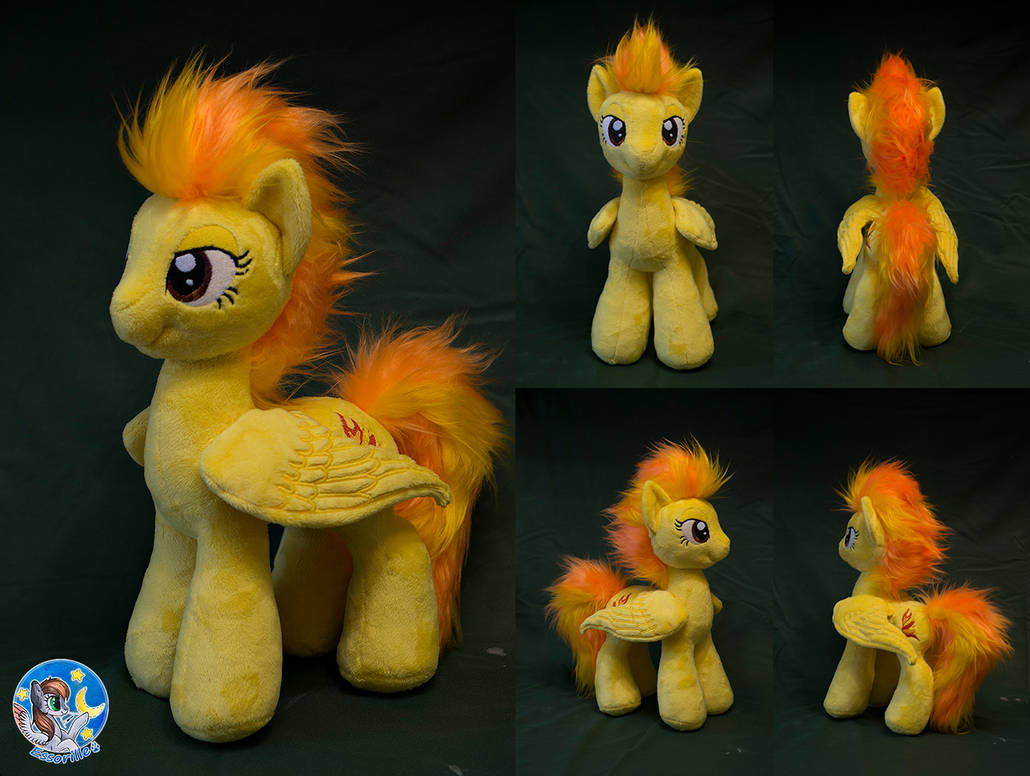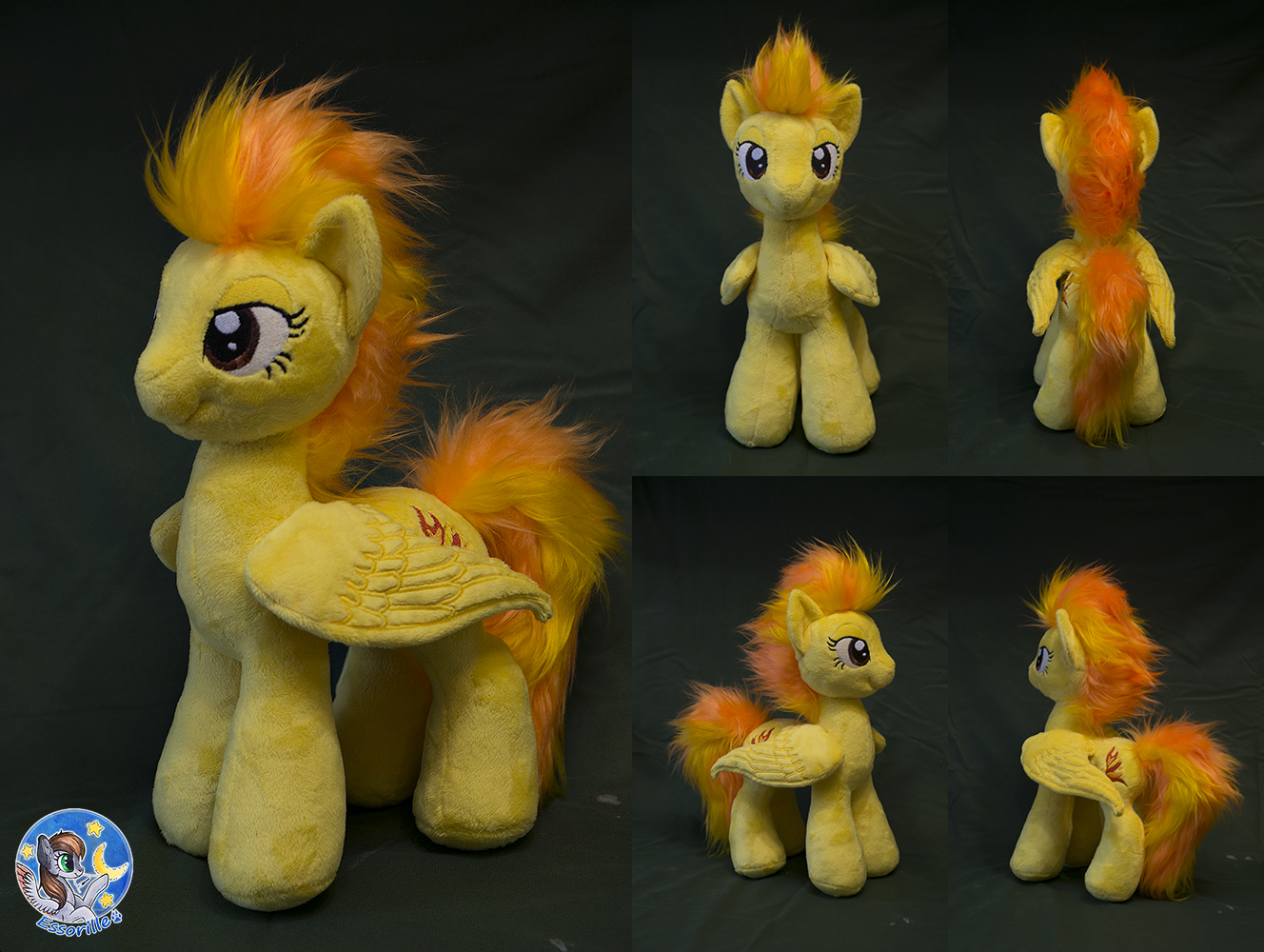 More pics: essorille.tumblr.com/post/1565…

Specialities:
Size: 32 cm
Materials: canary cuddle 3 minky, faux fur
Cutie marks/Eyes: machine embroidered
Mark: embroidered on back left hoof
Special aspects: no wiry frame

Oh oh can I have it if so how much do you want for it? I can but it for 20 or 15?
Reply

This one is sold, but I can make another one. She will be $280+shipping.
Sorry, but I'm afraid that I don't understand second question.
Reply

Reply
Love the faux fur and the unique wings.

Reply

Reply

Reply

Reply

She's so cute and really fiery
Reply

That is 20% cooler

Reply