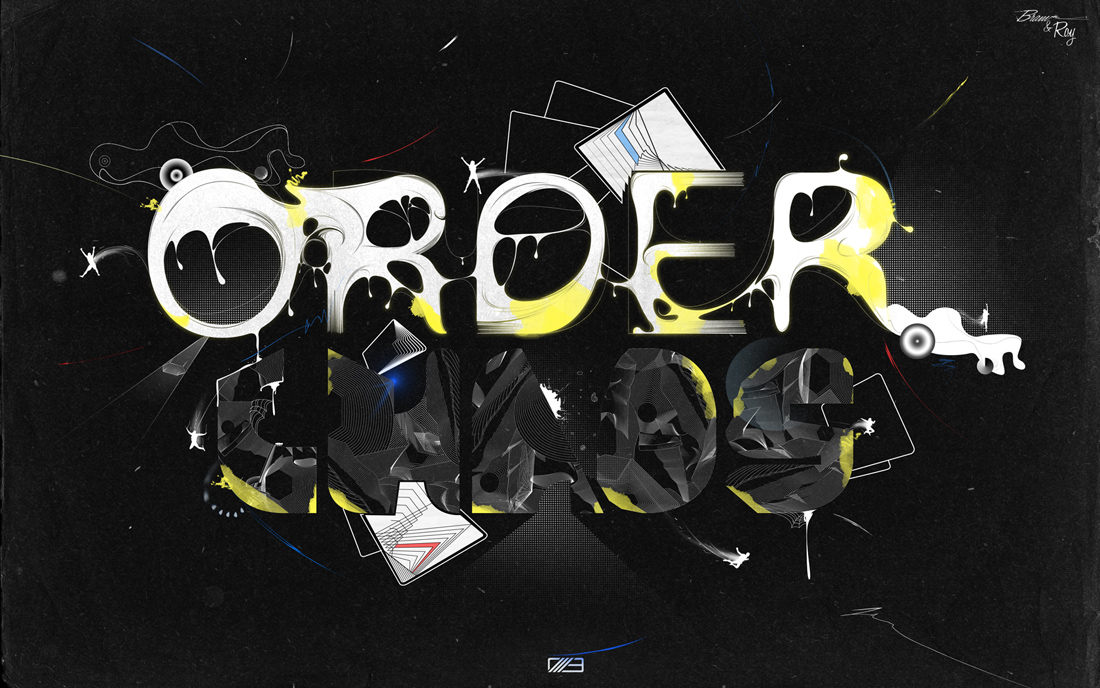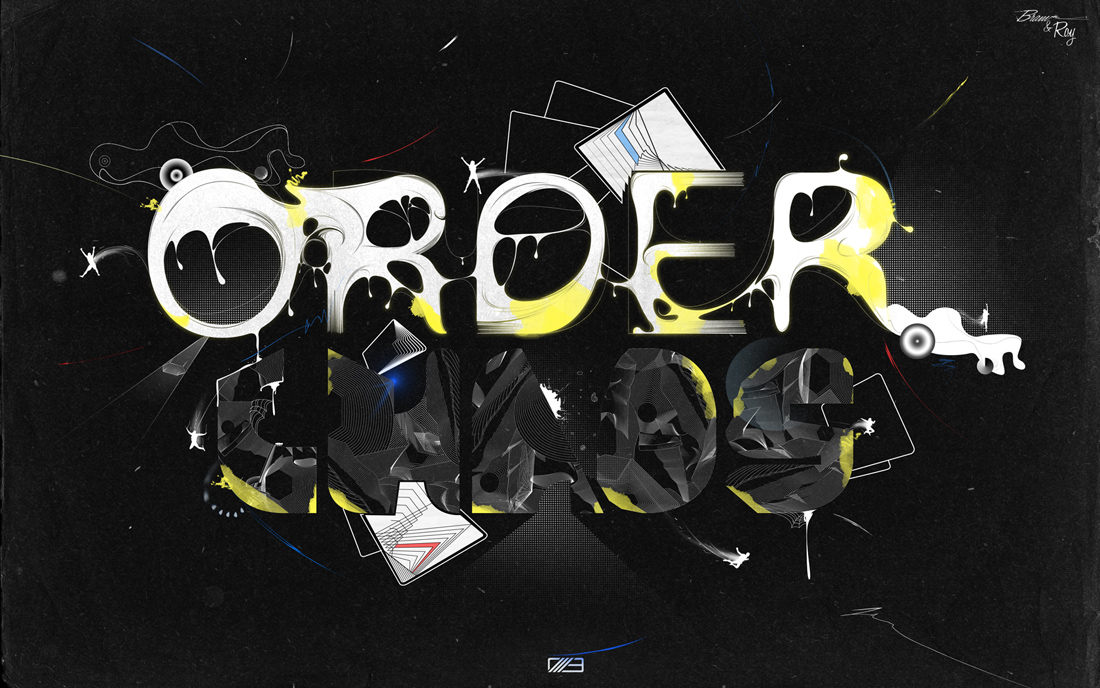 Watch
Order.Is.Chaos.
Wallpaper Collaboration Between
Roy Bourkel
and
Bram Vanhaeren.
We both made a typography, Roy did Order and I did Choas typography. Then I mixed and played around with both typographics!
You can download wallpaper set here :
Download
Sizes available : 1920x1200 / 1680x1050 / 1600x1200 / 1280x960
You can find all my works for slashthree and details on
Behance Network
__
>We updated
Into1.be
.


Daily Deviation
Given 2009-05-15
Order.Is.Chaos a collaboration between ~Espador and =iGod24
The suggester says:
''A very nice piece of Text Art with heaps of lovely details in it. The artists kept their own style, but also managed to create a very coherent piece of art which is just a great pleasure to look at.''
(
Suggested by ErikShoemaker and Featured by

Sander-Seto
)