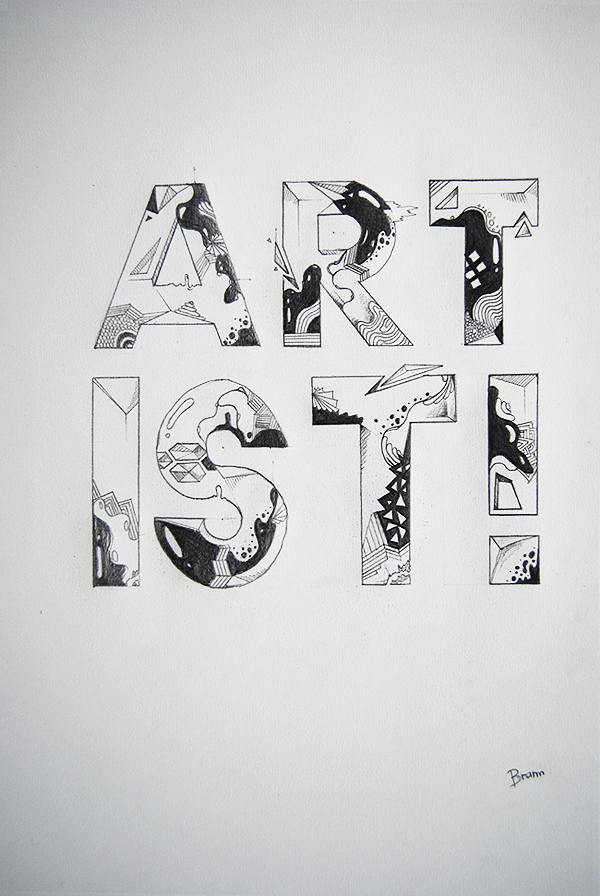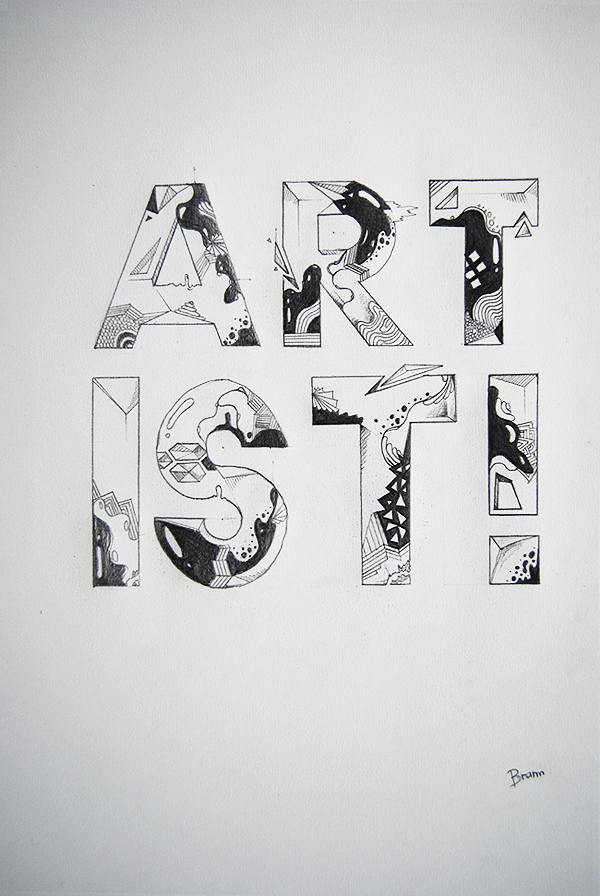 ARTIST.
As some people now, I'm experimenting quite a lot lately and try to work next to my iMac to explore new things. This week I've been sketching and doodling around. I made this series of works about me, every word means quite a lot to me. I worked on A3 rough paper with 2B and 5B pencils, here are the pictures.
I haven't worked it out in Illustrator because I think I want to keep this special for a while and have only the handmade works. I hope you like it and see some potential.
This is Work 3/3, find the other works in my behance please. I would really appreciate if you appreciate my work there.

Find my other Typographic works on my behance.
Behance Project


EDIT: Thanks for the DD, really appreciate the support!