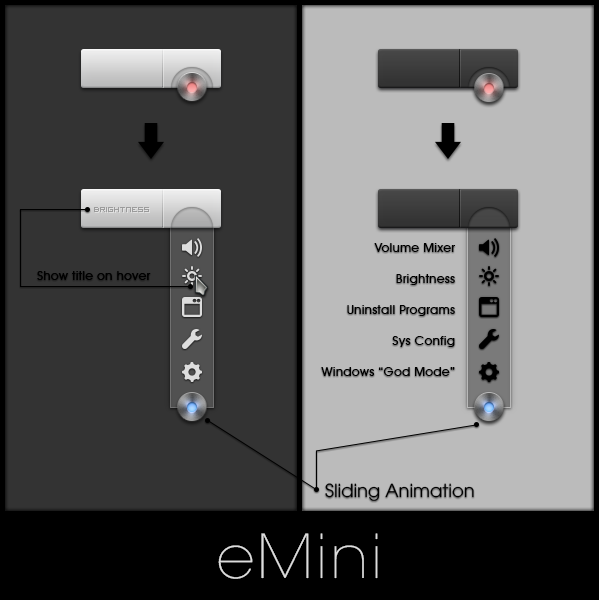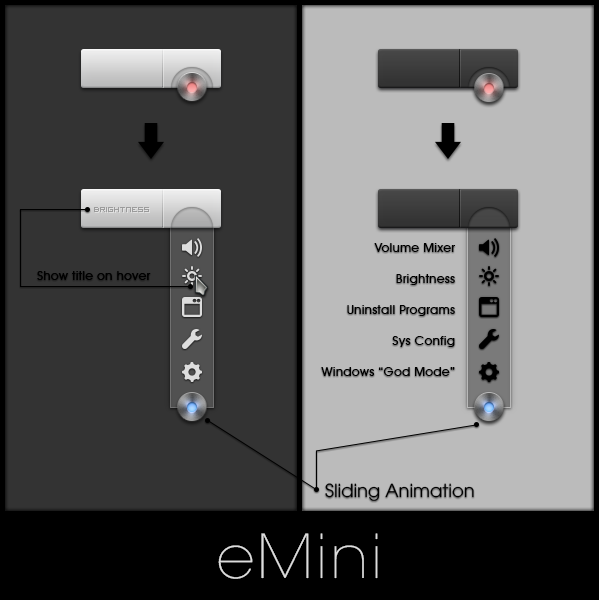 Watch
- Update v1.1 -
• Moved images and fonts to Resources folder so there's no need to install fonts.
(Thanks to
smurfier
)
• Minor updates to code.
A Rainmeter launcher with sliding aniimation.
I saw a
mockup
for a drop-down 'Share' button and I really liked it so I decided to bring it to life through Rainmeter.
The shortcuts are mainly for Windows users so if you are using a different OS or would like to use this skin for other shortcuts of your choice, just go to edit and change the shortcut and icon info.
Credits:

• Sliding Animation/Coding: neiio
Any comments/suggestions/thoughts are always appreciated.
Enjoy!