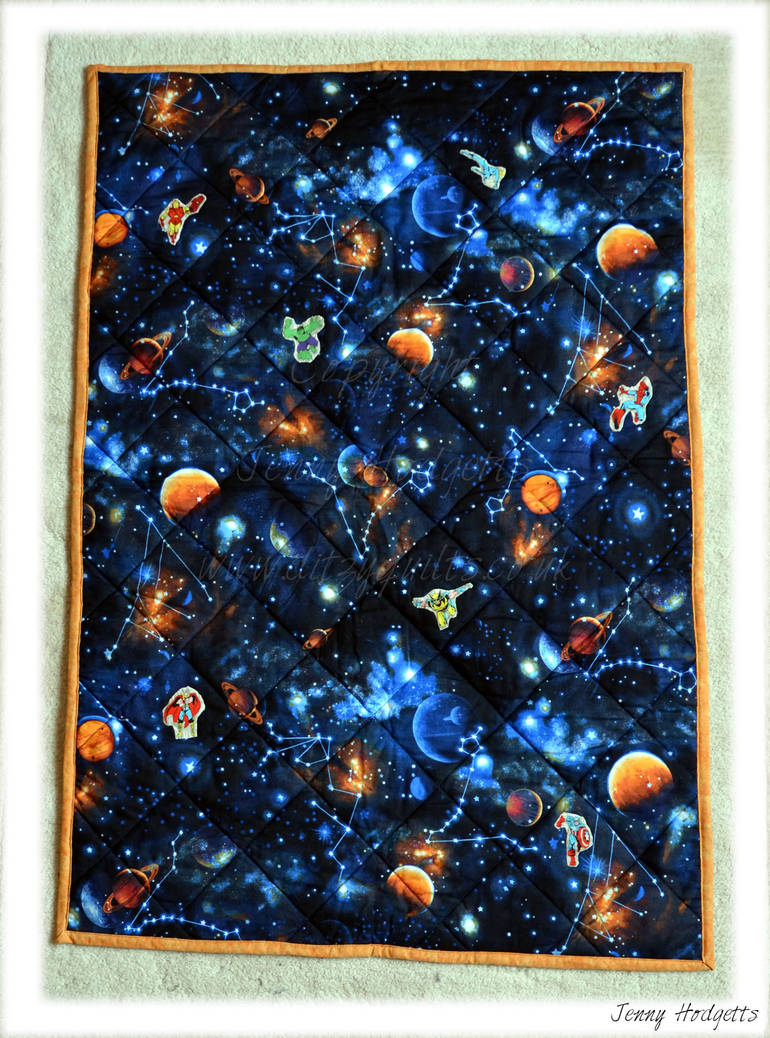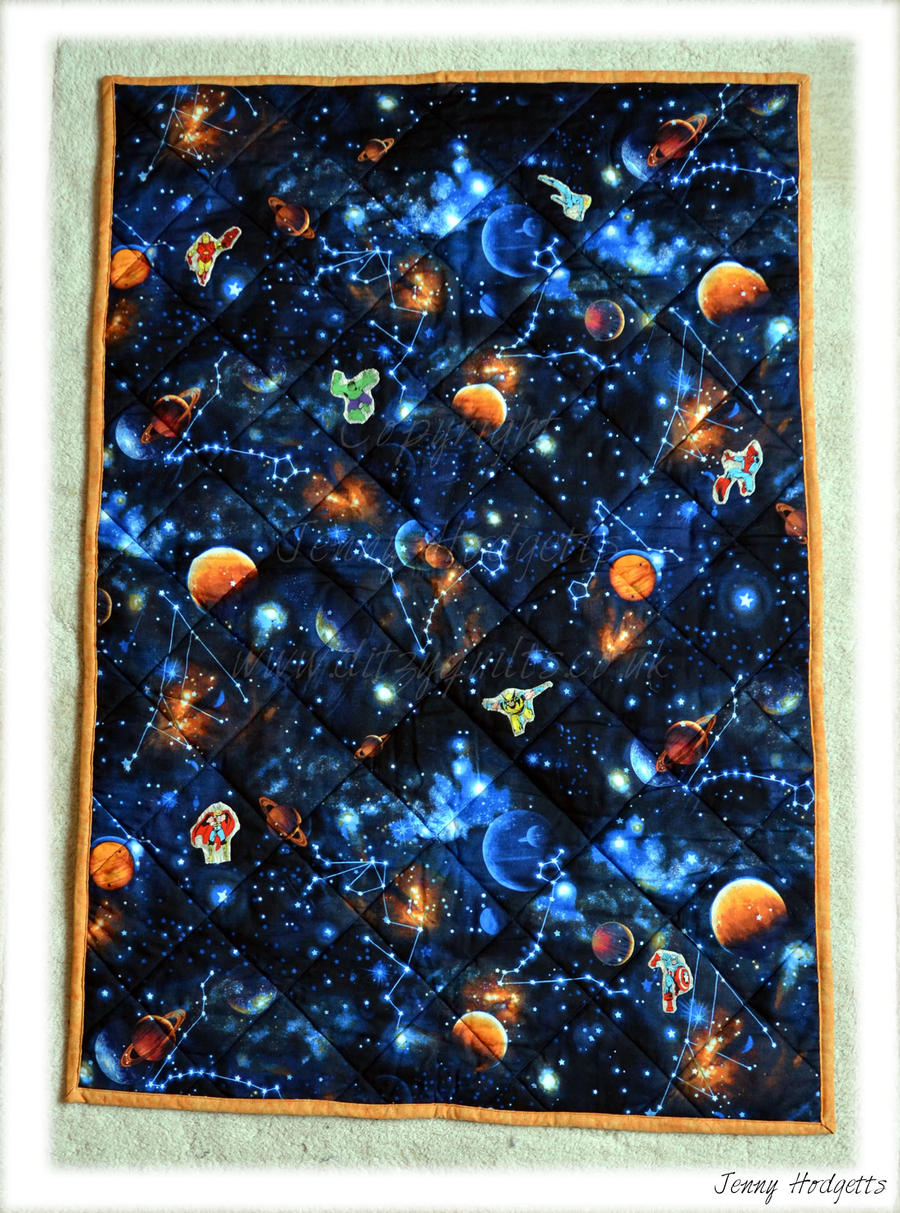 Watch
This is another commission, for this the brief was to have various superheroes looking like they were flying through space, and this is what I came up with!
Superheroes features include Iron Man, the Invisible Woman, Spiderman, the Hulk, Wolverine, Thor and Captain America. I attached them using hand appliqué.
The back is a lighter blue covered in star constellations.
This was a commissioned by a family member for her expectant daughter

(Sorry for the blurry photograph! I'd already posted the quilt before I realised i didn't have any decent pictures

)

Very cute idea!

I think the super heroes should be a bit bigger and maybe quilted around the planets or used a stipple instead of the diamonds, but other than that I think it's perfect!

Reply