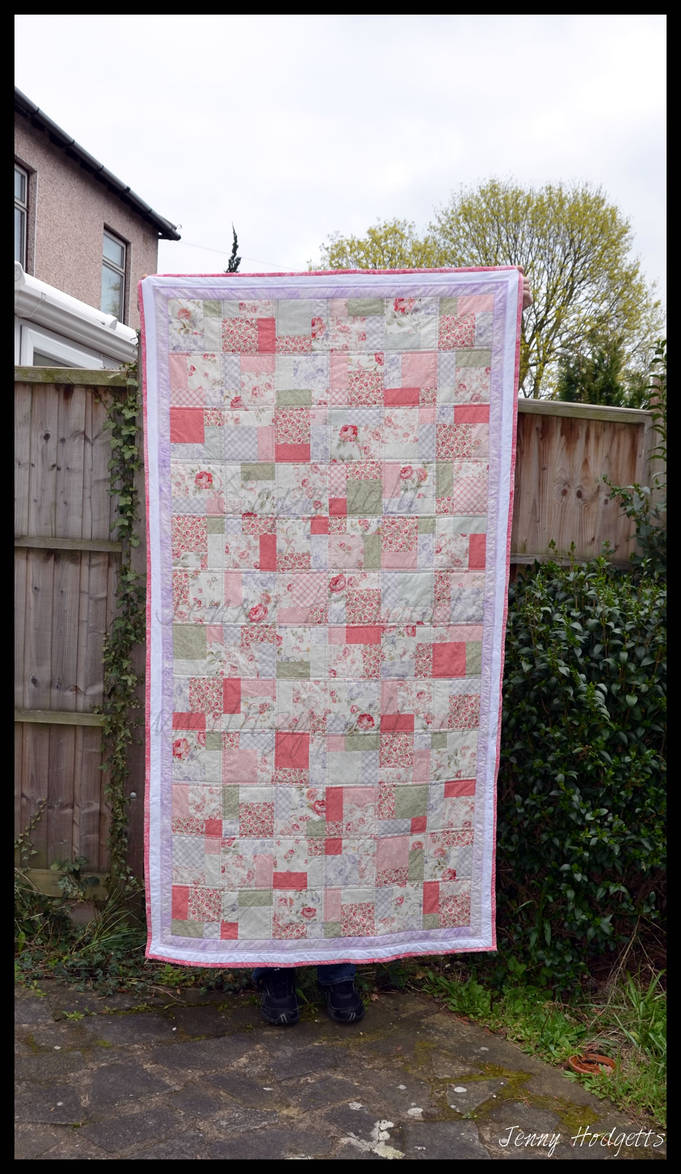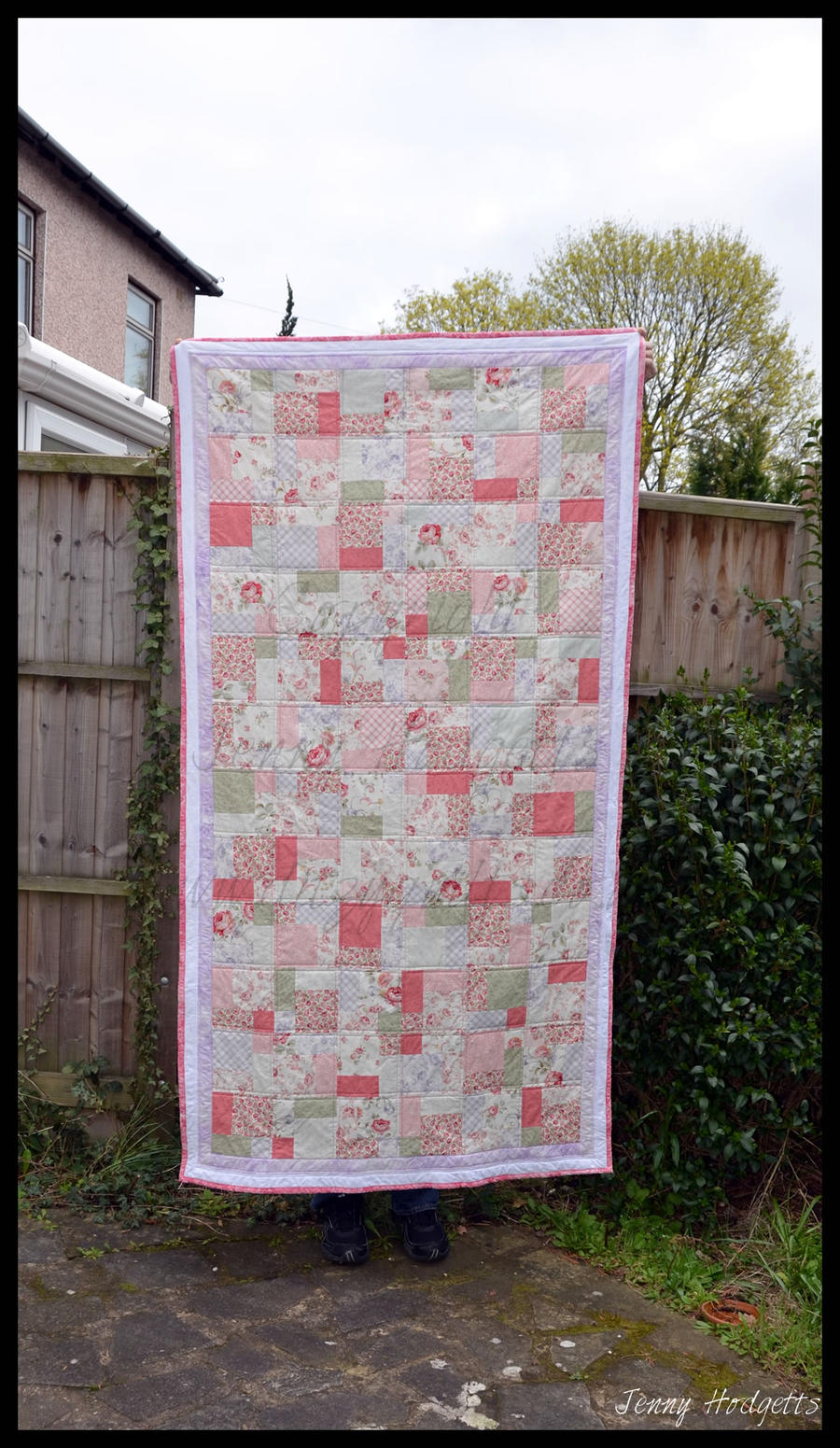 Watch
This was my first paid commissioned quilt. She wanted something that evoked the feel of a country cottage in pastel colours to go on the top of a single bed.

I was really pleased with how this turned out, though I might have chosen a slightly paler pink if I did this again.

The fabric on the top of this quilt is primarily from Caroline's Collection by Jennifer Chiaverini of Elm Creek Quilts for Red Rooster.