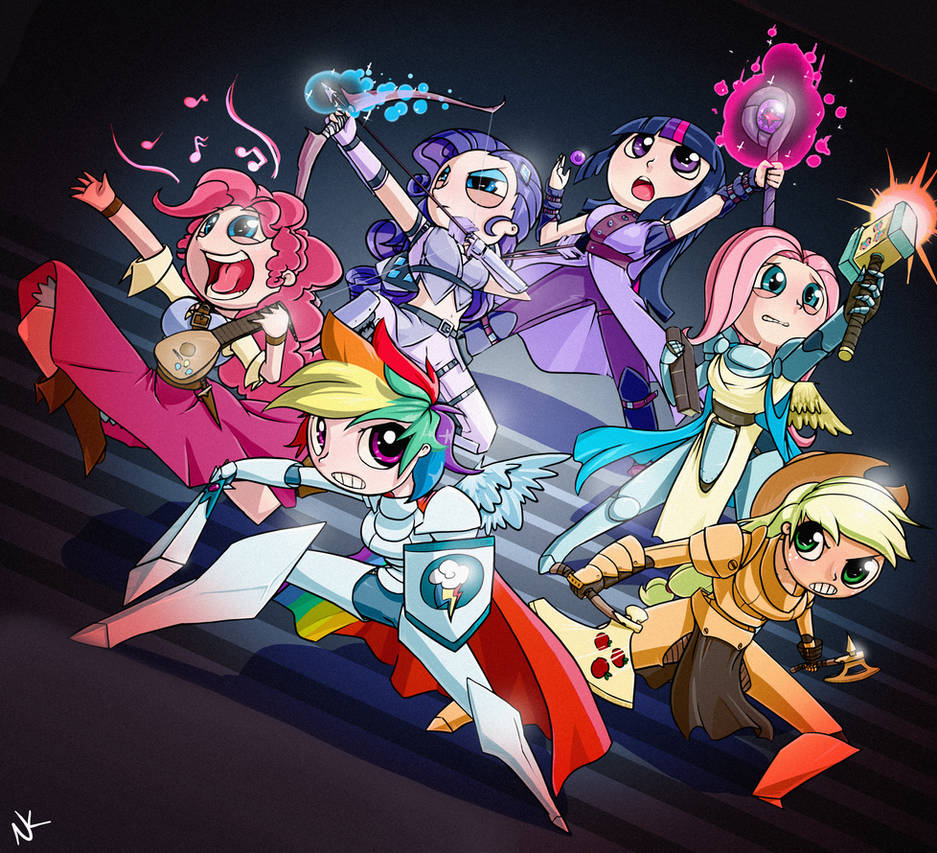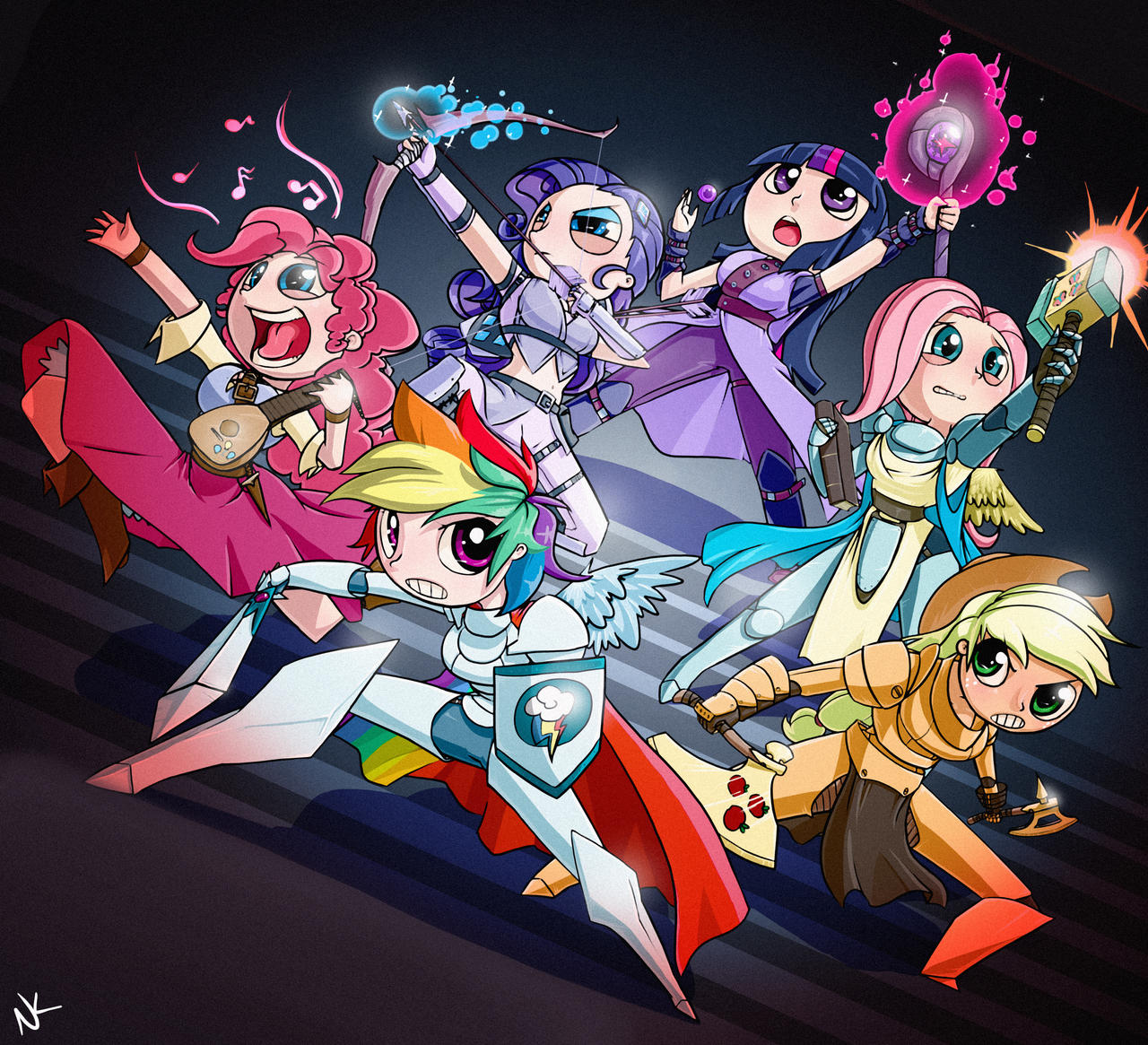 Watch
This one took a while worked on this across 3 days.

When I was watching the show, I had a thought about how celestia is training twilight and her friends as a sort of weapon unit. What with the elements of harmony and all. And then I thought about how their relationship kinda reminded me of some generic fantasy campaigns in dungeons and dragons.

This was also a great chance for me to fully test out my new changes to my cartoon style.

I may upload each of the ponies separately later.

I tried to arrange their classes so that their relationships with each other would line up with the show well.