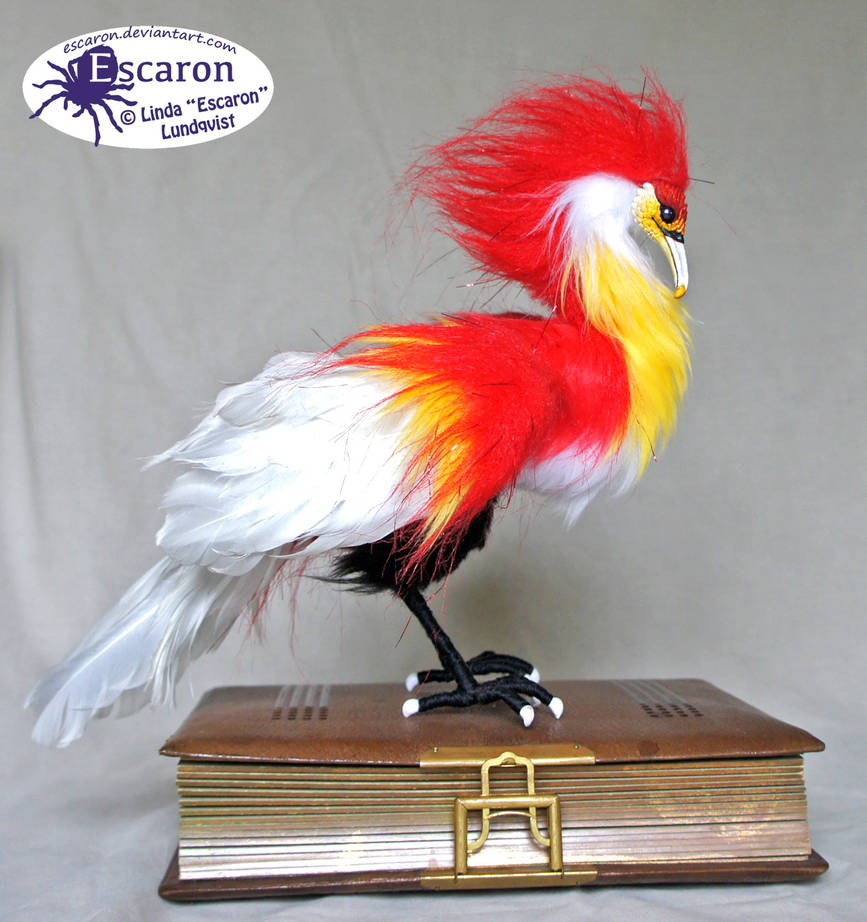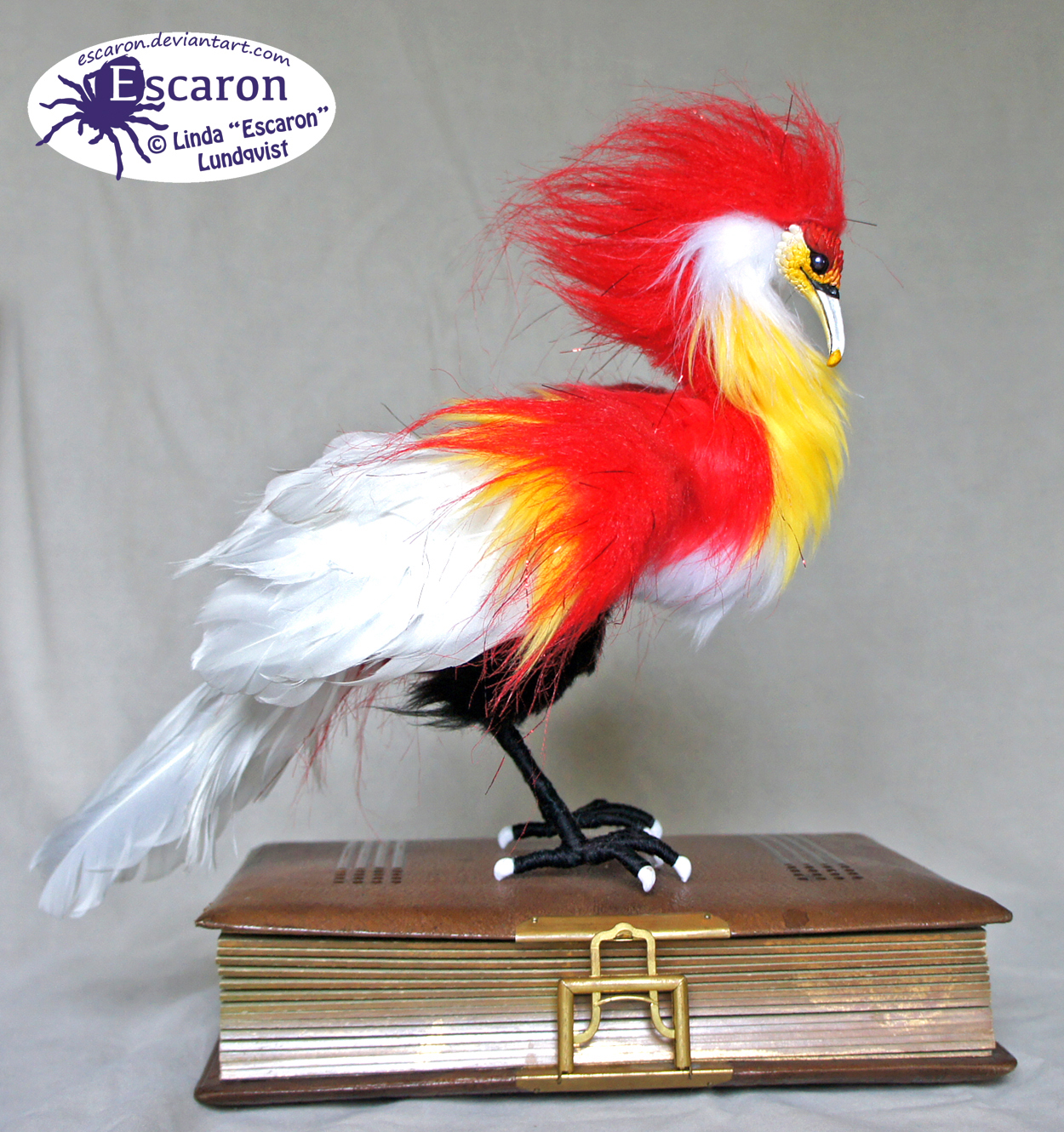 Watch
ETSY STORE
II
FACEBOOK
II
INSTAGRAM
II
TUMBLR
The firery bird of resurection and life has come to visit. Rarely she is seen by mortals so this is a very special occasion. Her name is Aska for she rise from the ashes to burn bright in the darkness.
Aska is my first completely posable art doll - everything from her neck to her wings, legs and every claw can be posed and she doesnt even need the tail in the ground for balance but stand proud and steady on only her 2 feet. Her wings and tail is made of real swan feathers,
the rest is faux fur over a stuffed wire skeleton. Her claws and face are sculpted and painted with small brushes and lastly sealed. She is completely handmade by me, original and ooak (one of a kind). Im really happy over how she turned out. She look so kind, and has a great meaning to me.
She is about 30cm - 11.8 inches high, and just as long, but that of course depend on how she is posed.


BUY HER HERE: www.etsy.com/se-en/shop/Escaro…
© 2015 Linda Escaron Lundqvist all rights reserved.