About Me
Hey there! I go by Esaki, Esa, RiverRottie, or Rice around here~!
I am (unfortunately) hard to catch active/online nowadays!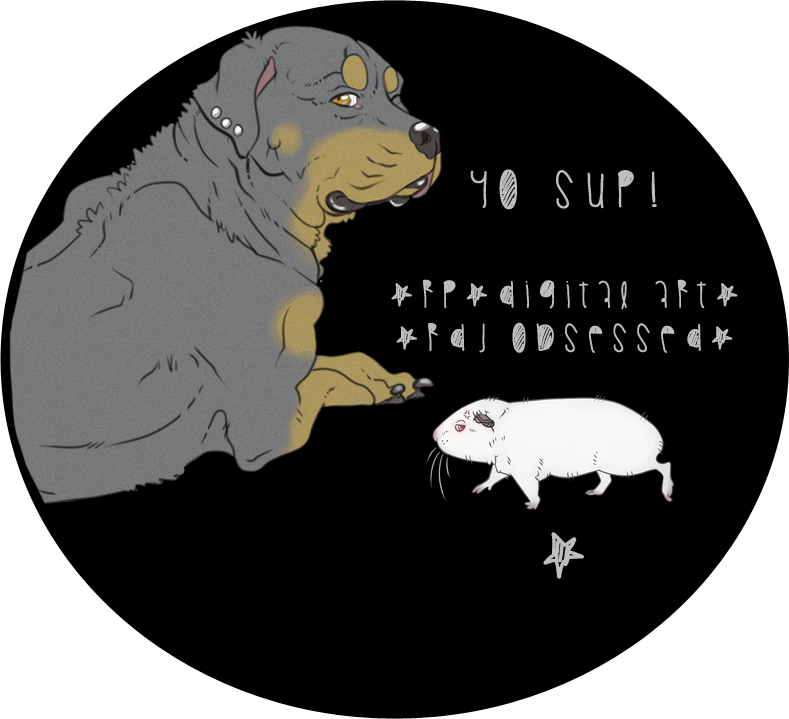 More Info
Yooo, my name is Elise T. Reyes.
Feel free to call me Rice, Esa, Esaki or RiverRottie!
I go to Depaul University and I am always tired and hungry.
Listen carefully and you can hear a rottweiler whining for coffee...
Fave Animals: Rottweilers, Capybaras, Otters, Coyotes, Wolves, Dogs
I also enjoy: Taxidermy, Corn dogs, Motorcycles and Falcor my Guinea Pig
Aww Heck
Enjoy a pic of my face to prove I am human and not doggo.
You have been bamboozled again!