Hoi ya y'all. It is I the bug, Es05l. And imma do my very first review of something. Tbh. Reviewing has always been something I've wanted to do. It's on the many list of things on my "Youtube to do list" But then again a written down review is good enough until i can get and afford proper equipment for making videos. So for now. The 1st Reviewing. And it is of the Trollhunters spin-off: 3 Below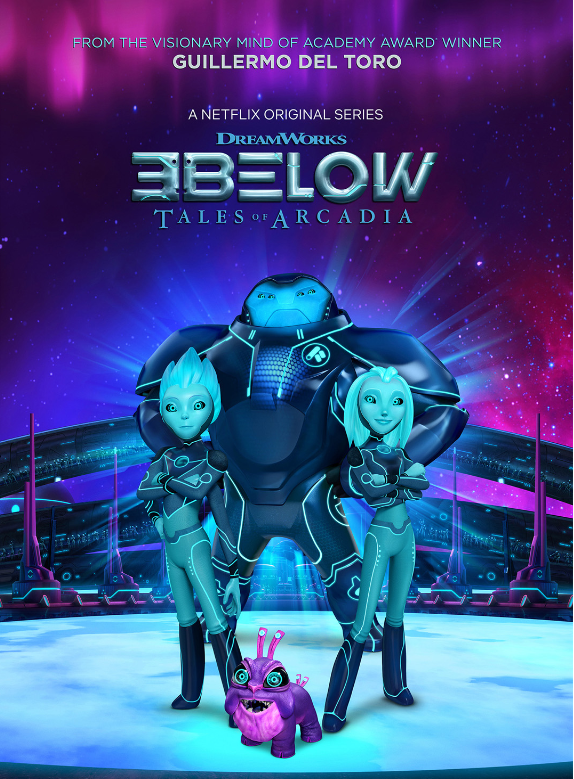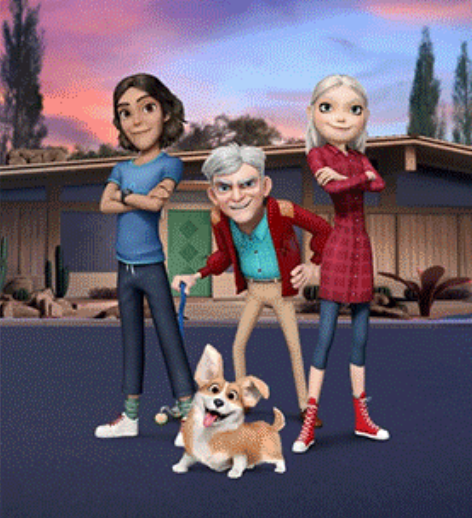 Now. 3 Below is apparently some sort of spin-off to The Netflix Series Trollhunters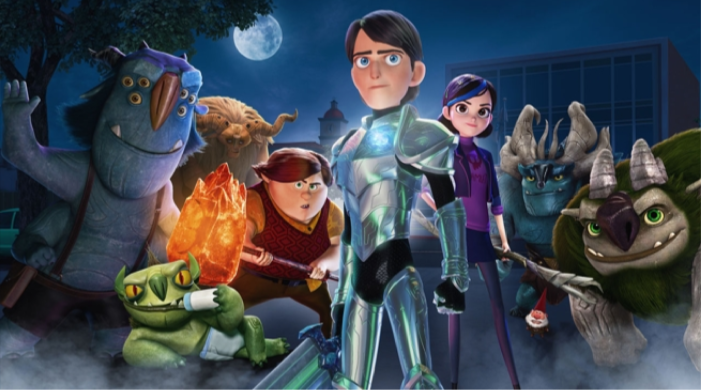 Now Trollhunters. Is an underrated but a really REALLY amazing fucking show! I highly thank my good friend
PastellTofu
for getting me interested.And i highly recommend it if you have Netflix. . . . Or Kisscartoon.com either or. Anyways. Trollhunters is amazing. It's got great animation, a good story that's followed and continued every episode, memorable characters & settings, well writing & even a good tone for it's audience. There can be some dark moments & some serious topics but limits itself. Making it watchable for both kids and grown ups. My Therapist secretary was actually watching season 3 whenever he was on break or no one was looking. He begged no spoilers and all i told him was: Buckle up. it's gonna get crazy.
But Jim isn't the only one with a secret life & mission. This series now follows the 2 New exchange students: Krel & Aja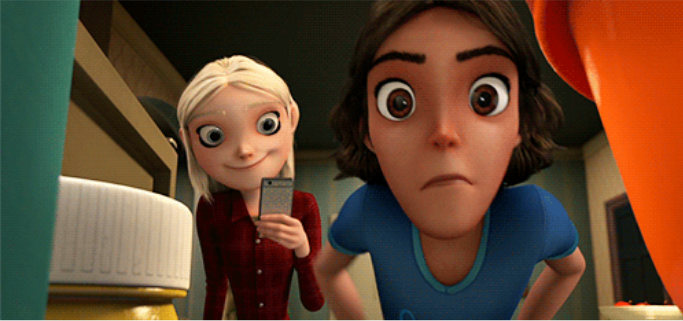 Now: When i 1st saw these 2 in Trollhunters it's no suprise to say I was already suspicious of them. Yep I was just: NOPE! y'all are up to something aren't y'all? You wanna wear Jim's genitals has as Floppy hats don't you? you're not even humans are you?!?!?!? WHO N WTF R U AND WATER U GON DO TO JIM?! Now that was thing with Trollhunters. At one point it just kept you on constant edge & Alert on anything or anyone that showed even the slightest inhuman reaction or toxic energy. 7 months later & it turns out I was kind of sort of correct??? They arent humans but they had a whole different purpose.
WARNING SPOILERS ARE UP AHEAD. FOR BOTH 3 BELOW AND TROLLHUNTERS. BE MINDFUL!!!
Also let me put this out Now: There is actually. I'm not kidding. A SONG called 3 Below. Again I'm not kidding there's really a song called 3 Below. You can find it on Youtube & this was around before the show came out. Hey what if that was the theme song? guchxtjr Nah it ain't child friendly. OH and there's a book aswell.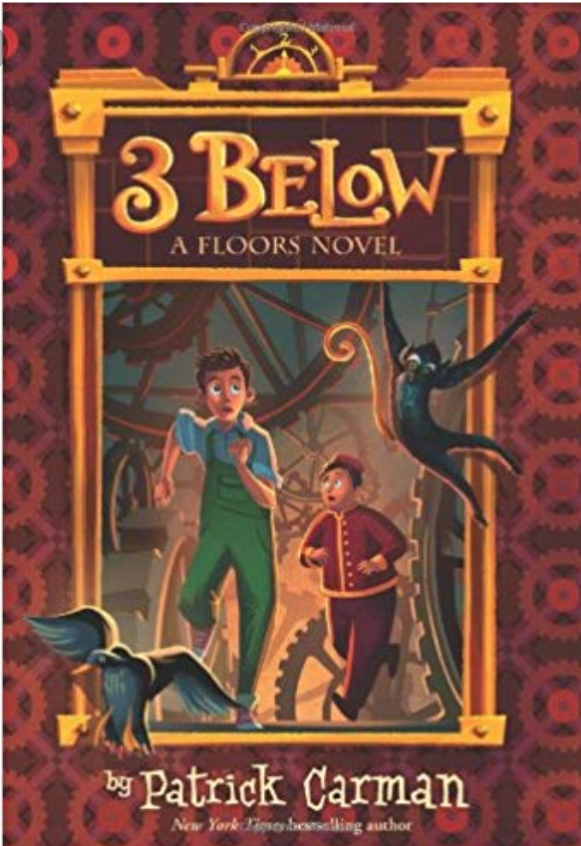 Damn it now that's gonna be confusing in the Google search!
Now. That being said let's get into Aja & Krel's shoes. It starts off with Aja on stage about to tell a story about her and her brother's time on earth.
Soooo all these episodes are her narrating everything? Jesus how long have they been sitting there waiting for her to finish???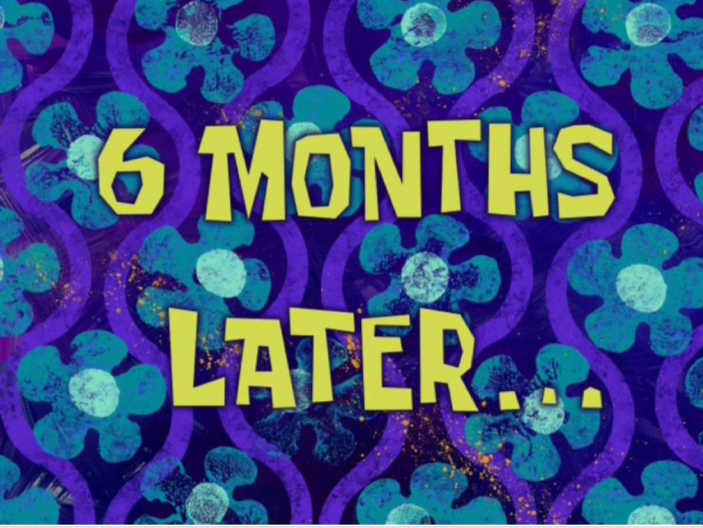 "is she done?.. i haven't ate in so long," "I already started eating Phillip..." "i'm constipated.." "She locked the exits..we're stuck here.." "I dont remember what my parents look like.."
So after Aja held her school hostage. We hear the plot is that they both are these space beings called:
Akridions from a planet called Akridion-5. The king & Queen are coronating they're kids Aja & Krel to be the new King & Queen.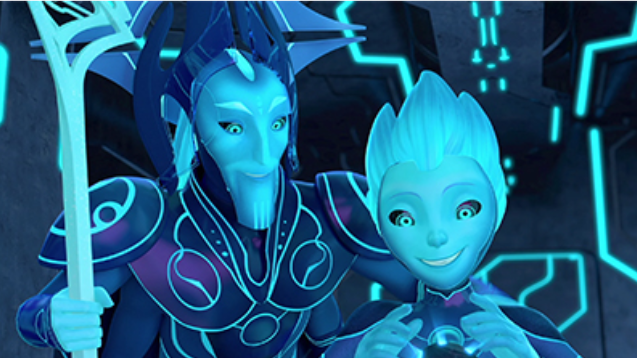 But Aja runs away because she doesn't want to be a ruler or a queen. Tsk. Yeaaaaa where have we seen this plot before?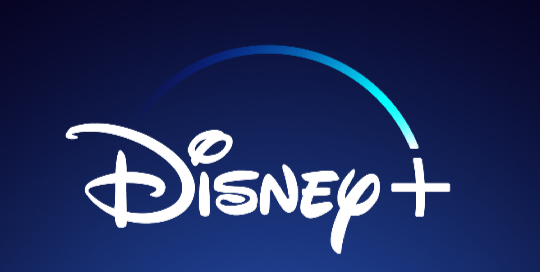 Exactly. Actually it is the same as any Disney female.
· Runs away from her royal duties
· Rather be a fighter/warrior or normal girl instead
· Guardians keep telling her, her wants aren't what Queens/princesses do.
· Gets curious & adventurous in her new area/residence
· Gets to do the things she can't in her real home
· Falls in love with a boy she just met
· And has some kind of super ability or power
huh. Now you just need her to start randomly singing about shit & you have yourself a Disney Princess. DEAR GOD.
Aja runs away but is also chasing her..dog thing Luugl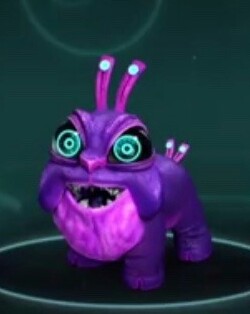 Luug is the Akridion version of a dog. he has the characteristics of one all the way. Ok. I'm sorry but. WHY are there always alien dogs in these things? Seriously why? No no. You can't deny it. In every space or sci fi thing at one point. One point. There is a fucking alien dog that's just. There!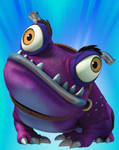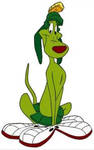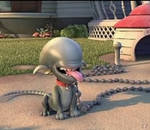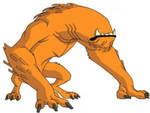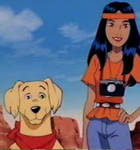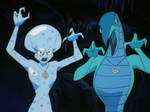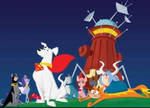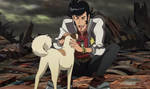 I could name more but I don't want to. I'm bored of this trope tbh. So yeah I may get hate for this but. I could really care less for Luug. If he wasn't even there I don't think there'd be any difference.
Krel is coronated and then must battle a warrior & His
parents long ally. Varvontos (????) Vex Who i discovered is voiced by Nick Offerman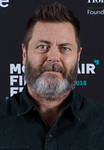 Who was in the funny show: "Parks & recreation". Aaand. that's just amazingly funny to me. Now i can't stop picturing Ron when he talks. Actually Vex talks like a real warrior i guess. Always gruff, wanting death and gore & violence and of course his catchphrase; GLORIOUS! Which I will admit & agree with most of you his dialogue does eventually get annoying a little bit. Altho I do like Vex even still after what he did, Which I'll get to in a moment.
Anyways. The fight is interrupted by the show's antagonist General Morando.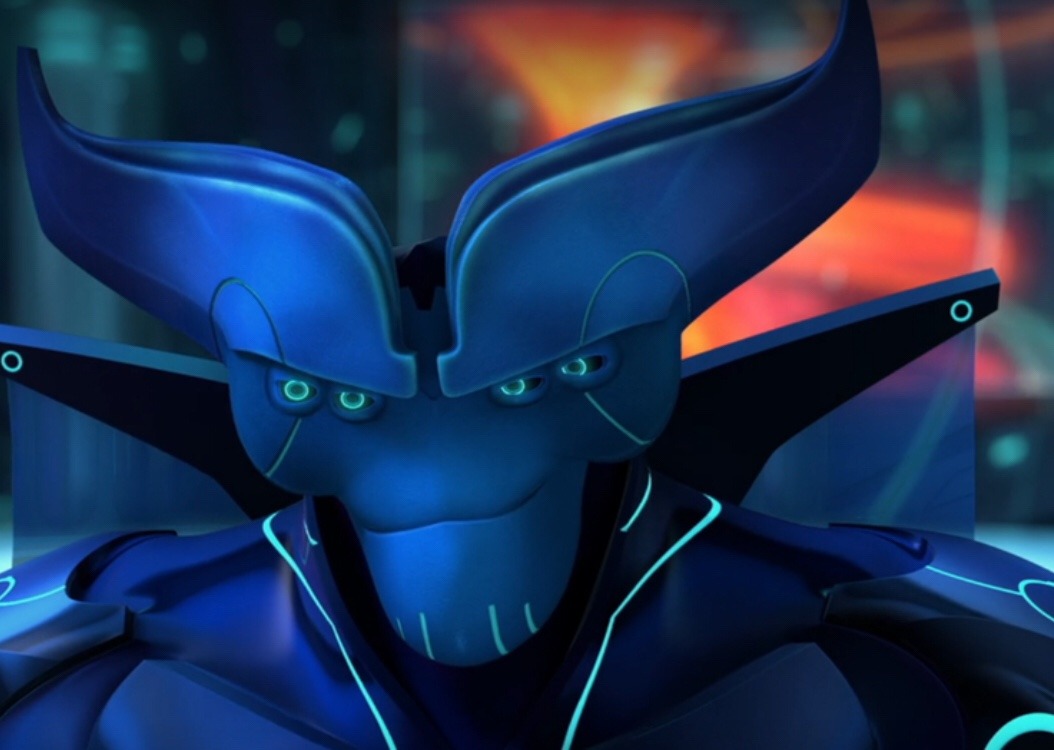 (who I'm suprised nobody's called him General Moron yet) Who also just looks like a 3 way love child of a Spider, Yak and an Orangutan. An exiled General who somehow got through Akridion force field. But it turns out a mysterious traitor lowered the feild and helped him. To get to safety The King & Queen have Vex & another one of their loyal gaurds Zahra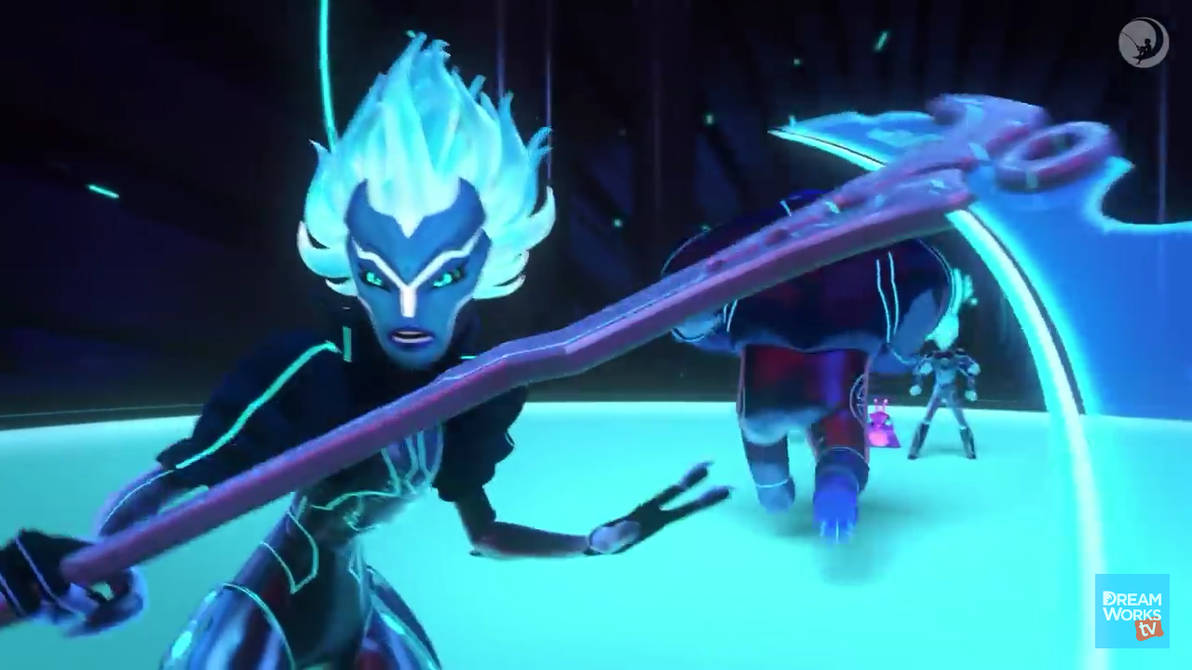 Protect Aja & Krel & send them to a safer planet for now. However The parents get shot and are put in stasis & Zahra stays behind to fend off the enemies. Leaving just Vex, Krel & Aja. (*sigh* and Luug..) The Mother ship takes them off & gives them 2 options of unsuspecting planets to lay low on. 1 random planet that's about to get sucked in a black hole, and of course. The oh so perfect earth. They crash on earth, Disguise the ship & Disguise themselves. This honestly got me good it did. Basically saying that the world just ignores Women, Latin Americans & the Elderly.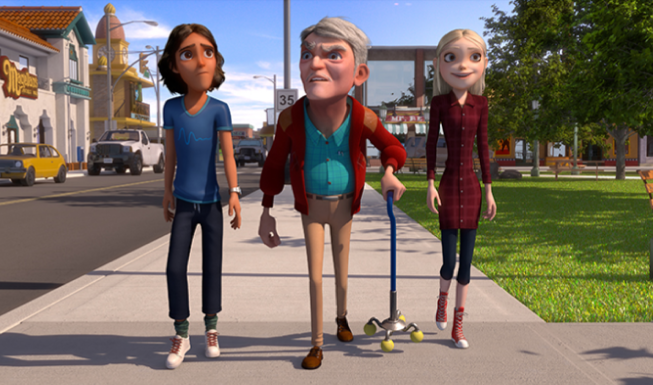 Now. I mean. They aren't wrong tho. They are ignored. Unless their naked of course cus they can be attractive. Even all 3 in one.
Now: Let's talk about characters. 3 Below takes place in the exact same setting as Trollhunters even Timeline if you add and match the episodes correctly. So old faces are seen from time to time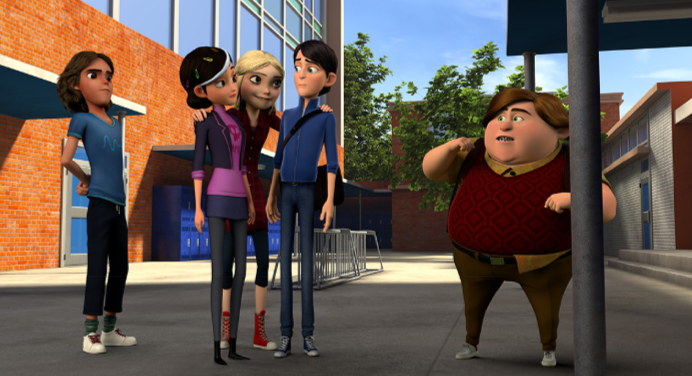 Main ones being our Favorite
GAYS
boys.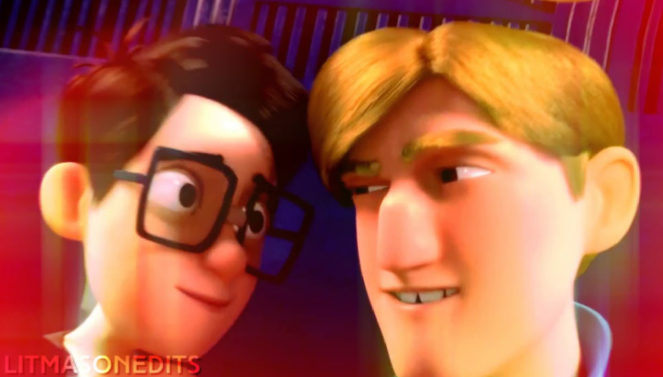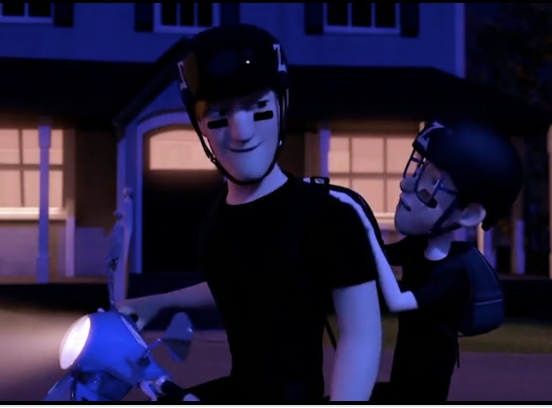 Steve & Eli aka the Creepslayerz. They have a much bigger role in 3 Below than they did in Trollhunters. To getting suspicious of the new arrivals of Krel & Aja and to uhhhhh.. This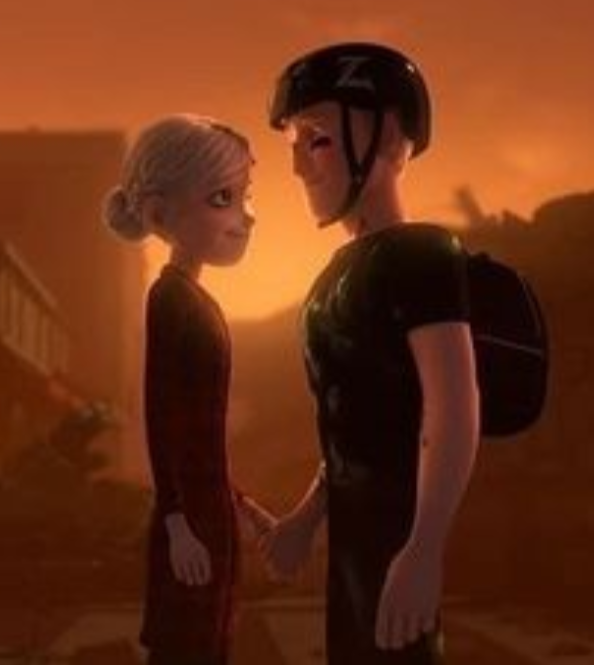 Sooo yeah. Staja is a thing in 3 Below. Now, listen. I don't hate Staja. I don't like it either. I didn't really mind it despite being a Steli shipper. I guess you can say I was: Dissapointed by the build up. How? like this. Steve gets into a fight with Krel & Aja being the big sister she is, kicks the shit out of Steve. Yeah. That's right.

She kicked his ass.

in Public.

Got him humiliated.

And he's instantly in love with her.

. . .
Yeah. You can kind of see why I'm dissapointed right? This is a bit too simalir to what had happened in the 2012 Teenage mutant ninja turtles series. And the pretty toxic ship. Ramona or Raphgba idk i never bother to learn how to spell 2k12 Mona's real name and don't care to. Either way. It didn't work in TMNT and I don't really see it working in 3 Below either. I'll give the show this: It still kept Steve in character. And they do give Aja some time and space to realize she likes him back. But i can just never understand this whole Liking someone because they can beat the crap out of you? If this was a normal thing Wrestling and bullying would come to a quick end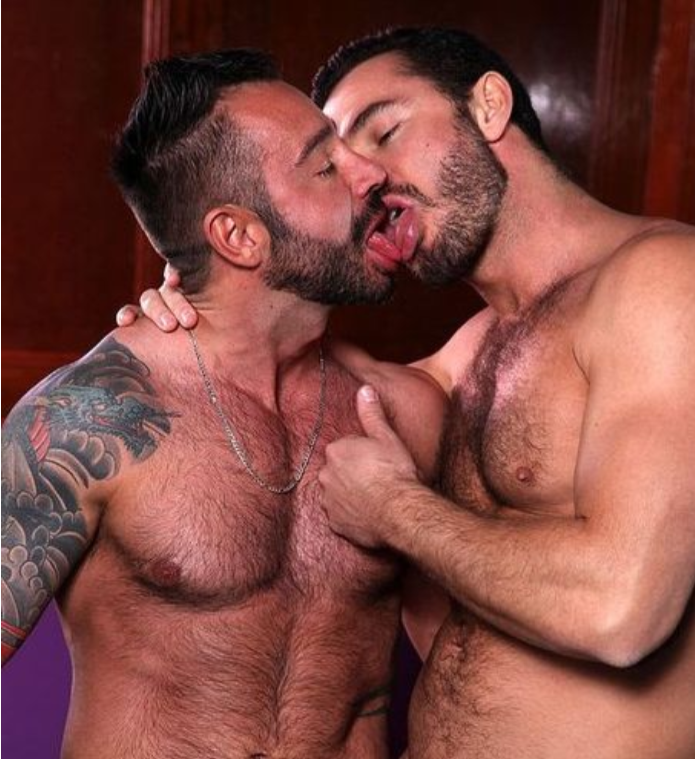 But I don't think I'll ever get into being a Staja shipper. I respect it but i don't think I'll ever ship it. There's also this Shannon girl who is did so dirty alot that. Ya know i think she's the new Eli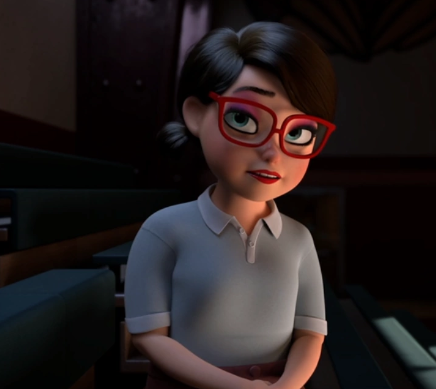 Yep. She's the new Eli.
The main heroes now. We already got down that Aja is basically a Disney Princess. Curious & wandering, A skilled fighter in training, doesn't want to be a royal. I'm having a little trouble seeing something unique but something does set her apart from the Disneys. Idk what but i feel it. Krel is the brains of the siblings. Being a tech wizard and ahead of everyone in school when it comes to brains.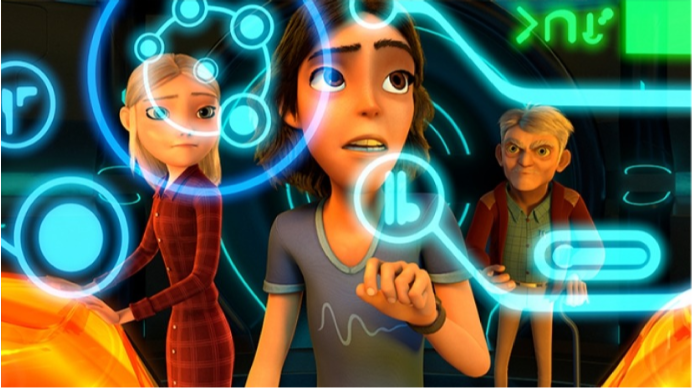 Even being able to fix and repair every thing. He also wants to have his mark be made in Arcadia. Aja instantly got popularity whereas Krel is still an outcast. So he's a loveable nerd. A bit snarky. But still a nice character. I like him already. Also i love how they keep beating around the bush about him being a different race. Like trying so harr not to sound racist xD! Vex their guard. Like i said earlier is mostly violence and doesn't think about a possible action. Infact his family was killed in battle and the King wouldn't let him have revenge so it was infact Vex that betrayed the Akridions and lowered the shields. So he can have revenge but of course regretted it. And wants to protect the new family he has. Pretty much 2012 Karai. Ya know. If she was ripped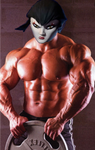 Although agreeing with my friends I also felt like his reason for betrayal was just poorly done. Like how was betraying your friends going to give you revenge????? It was never properly explained. So that's just confusing. Really confusing. The Mother ship was also a bit of an interesting character, But that's just my only thought on the AI. Speaking of AI's....Unpopular opinion nobody will like but- I FUCKING LOVED THE BLANK BOT PARENTS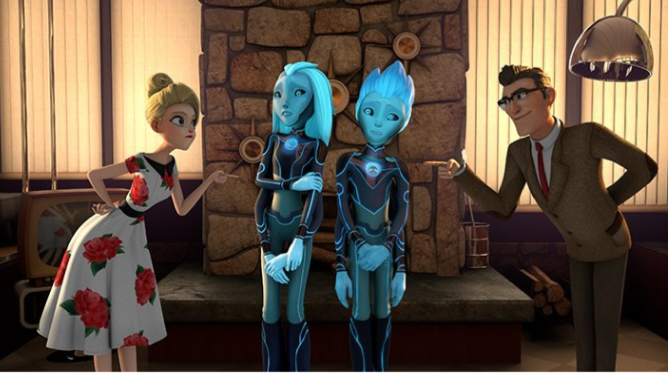 Yeah my friends who disagree. I'm sorry. But I freaking love them! They even managed to become one of my favorite characters. Ok. So Aja & Krel needed parents to be seened with them for obvious reasons. So they have these robots called Blankbots? that I'm guessing you can make them into anything you want them to be. And that's a pretty cool & kind of creative thing. Mother could only get programming of human activity from 60 years ago so, they just became hyperactive stereotypic 50s parents and I enjoy every moment they are on screen. I love them so much. They also were eventually given names. Ricky & Lucy. Which are actually common 50s names. ACTUALLY. No. there is the show: I love Lucy & there's a character named Ricky. OMI GOSH the references get better hhszfTn Of course the dad/Ricky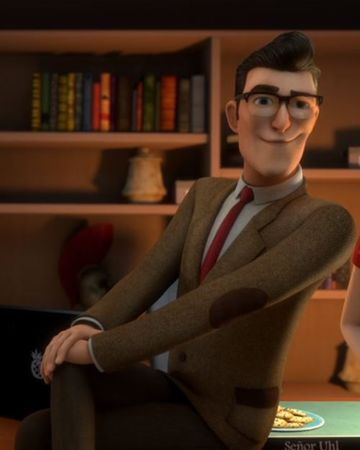 is played by Tom Kenny. Who was actually in Trollhunters as another character. Otto?? i think his name was?? Idk he was a changeling i do remember that. I also remembered he dies so yeah that was Otto i guess. And Mom/Lucy voiced by
Cheryl Hines.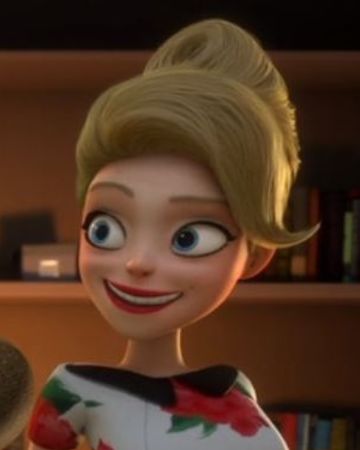 Who was in a few movies and shows from here and there. Like Space chimps (OP. A space themed animation. Looks like she's experienced)

here is also this alien they found named Stuart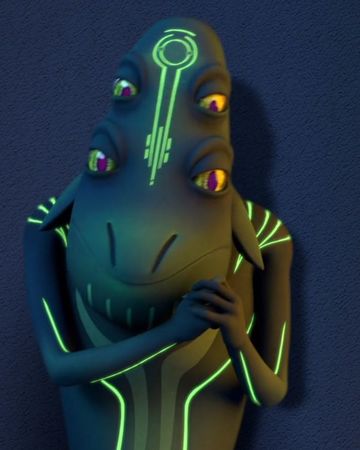 Who's voiced by Nick Frost. Who was in TinTin, Tomb Raider, Snow white and the huntsmen, Sick note & Boxtrolls. Hey. Whatja look at that? he has been in a Troll themed thing. Looks like he's experienced like Cheryl! xD. Anyways. Stuart turned out to be the taco guy in disguise (i don't even know if i saw him in Trollhunters tbh) And he's also been other personas since he's been on earth for 30 years i believe? so he's a kid friendly Roger Smith. He's an Akridion fanboy of the young airs and helps them any ways he can. Even if they fail. He's pretty likable he's ok to me. And his origin is also kind of ok....Which...brings me to this interesting next subject....*inhales* so There's this military leader named Officer Kubtritz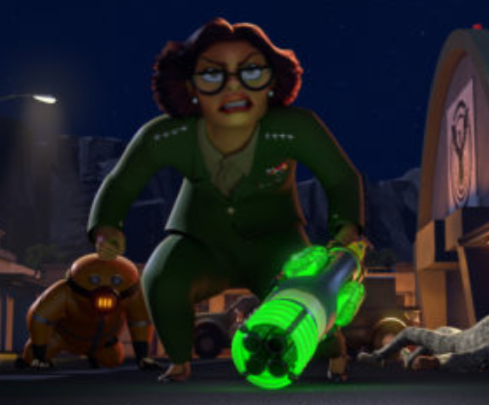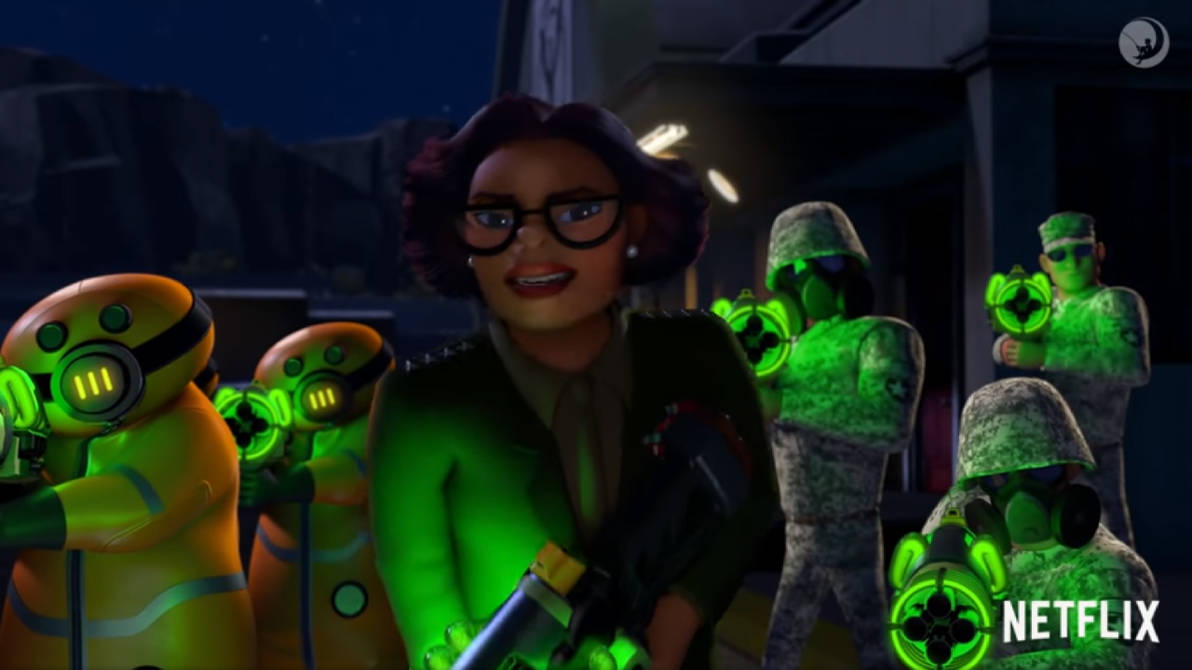 Who's voiced by Uzo aduba. Best known as Bismuth & Crazy eyes.
Anyways. I have a feeling she'll be a bigger threat next season but um.....She reminds me WAAAAAAY too much of my TMNT OC Dr. Claddia Brackston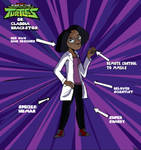 2018 wise. No. No. The coincidence is TOO big and Real. That chick is LITERALLY CLADDIA! Both the Mac daddies of a dangerous company and place with technology, Simalir glasses & short curly hair, Wants to experiment & capture non human creatures, both clearly intelligent and snarky and even the same. EXACT. ACTRESS. Yeah i picked Uzo as the voice for Rottmnt Claddia. So it got super fucking weird basically looking at my own fake character come to life! just. .. 3 Below writers where you stalking me? Is Mark Zuccerberg or Jeff Bezos giving you my info? That was just a freaky experience... So um. For all you guys that Do know Claddia and wondered what she's like if on screen. Well.. Here it is?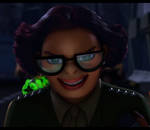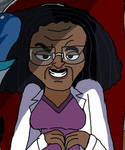 (God even these 2 pics have the same energy...)
So villains other then her. The Brotherhood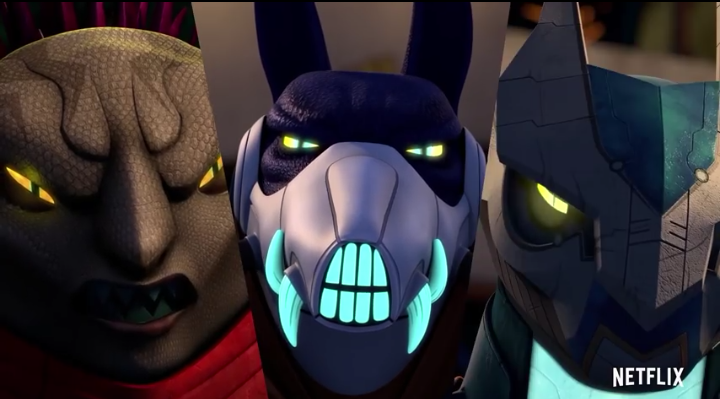 (Even tho one of them was clearly female. I guess the siblinghood wasn't good enough) They were an honest Meh. to me. I don't dislike them but they were just meh. The bird lady was also not a meh. But dissapointing. I actually had promise in her. Like a female Strickler but nope. Kinda bland and instantly died like a bitch.
So she was also dissapointing. Before I end the character subject. Yes the main characters of Trollhunters do appear. It did create confusion for the audience because-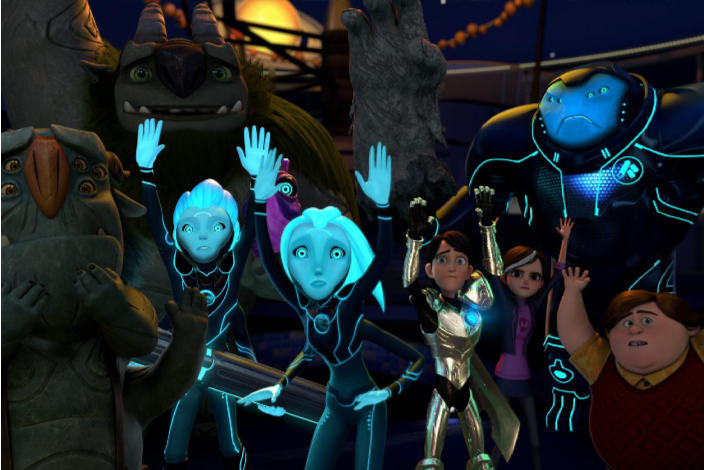 (can we talk about Blinky in this shot? he's so scared and cute i love him.let him go! x3)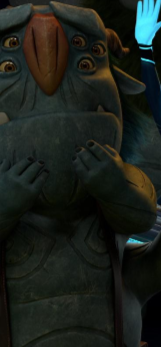 Because Jim was human. Now these took place in the past. Before Jim transformed. He met them as a human so it is the past. Plus why would he and Claire be back home already? in one of the 1st episodes you can hear Claire's thoughts be read but she's not in Arcadia so this was in the past happening the same time as their adventures. Which reminds me. THEY CHANGED JIM'S ACTOR AGAIN!!!! Seriously?! he's gone through 3 actors now?!?! How hard is it to keep 1 god damn slutty guy?! Now if he shows uo again that's gonna take ANOTHER getting used to. omfg. But. Overall. I do love 3 below. I don't care if it's not Trollhunters. (Seriously y'all stop saying that already) It's got some flaws and things to work out. But that's how all 1st seasons start off. Sure Trollhunters got everything through in it's 1st season, but you gotta remember not all shows are that lucky. Especially their spin-offs. Hell some Spin-offs are even lucky to get another season. But either way. 3 below has time to develop & I can't wait for the next chapter. I may not like sci-fi stuff but 3 Below is an exception. And like Trollhunters I'm already a big fan.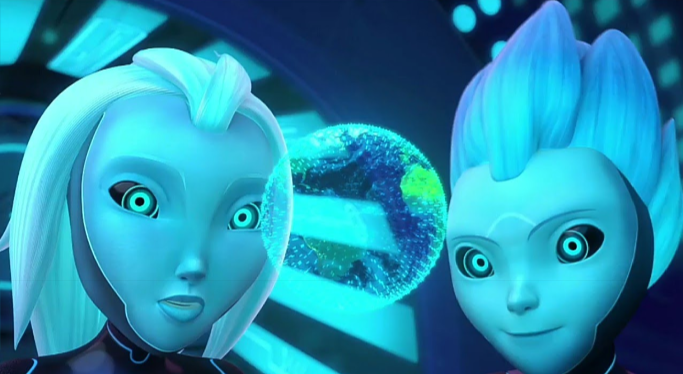 Si- Anara! let me know what you think and if you want more reviews. I'll keep in touch online people.