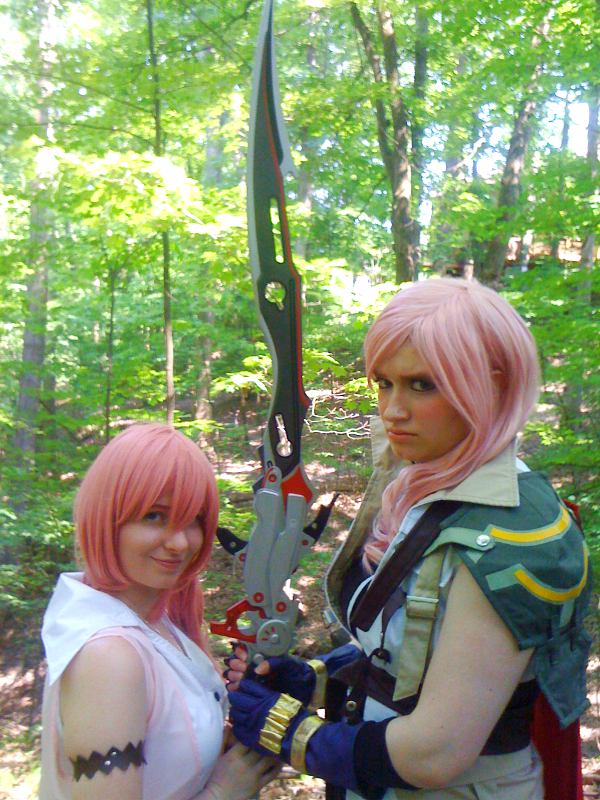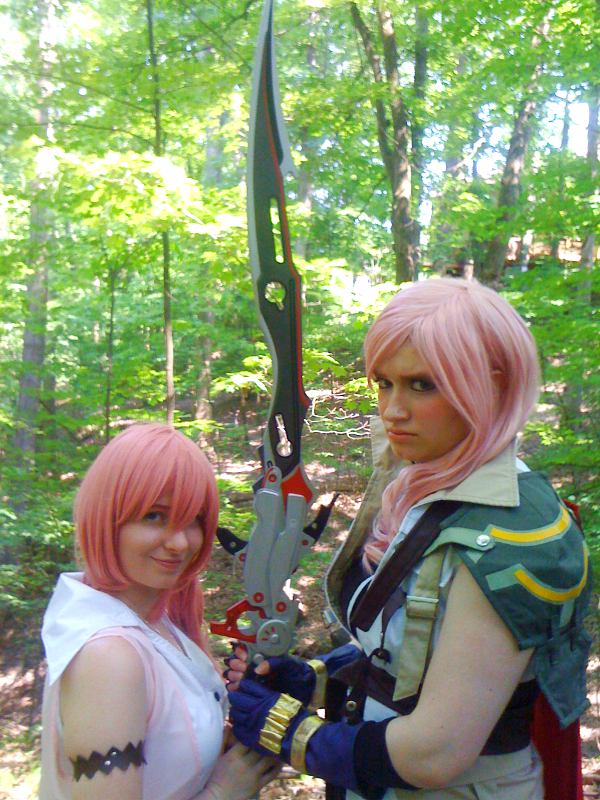 Watch

Background is totally beautiful and you two are as well. I really like the dichotomy actually like think you both show the different personalities very nice. Carefree and sweet in Alexis, serious and dedicated with you. These are such lovely shots

Reply

Thanks for saying so! I didn't know how tough it would be to make such a serious expression and I really like this shot because it looked more like how Light glares. Alexis captured Serah's expressions so well. Just that gentleness.
Reply

My experience of the characters is limited to the renders from the game but you two really do look the part so well.
Reply

The forest is wonderful background such a lovely place
was it still too hot there?
Reply

Yeah it was pretty hot outside. It was in the middle of the afternoon so we were kinda baking but it was worth it!

Reply