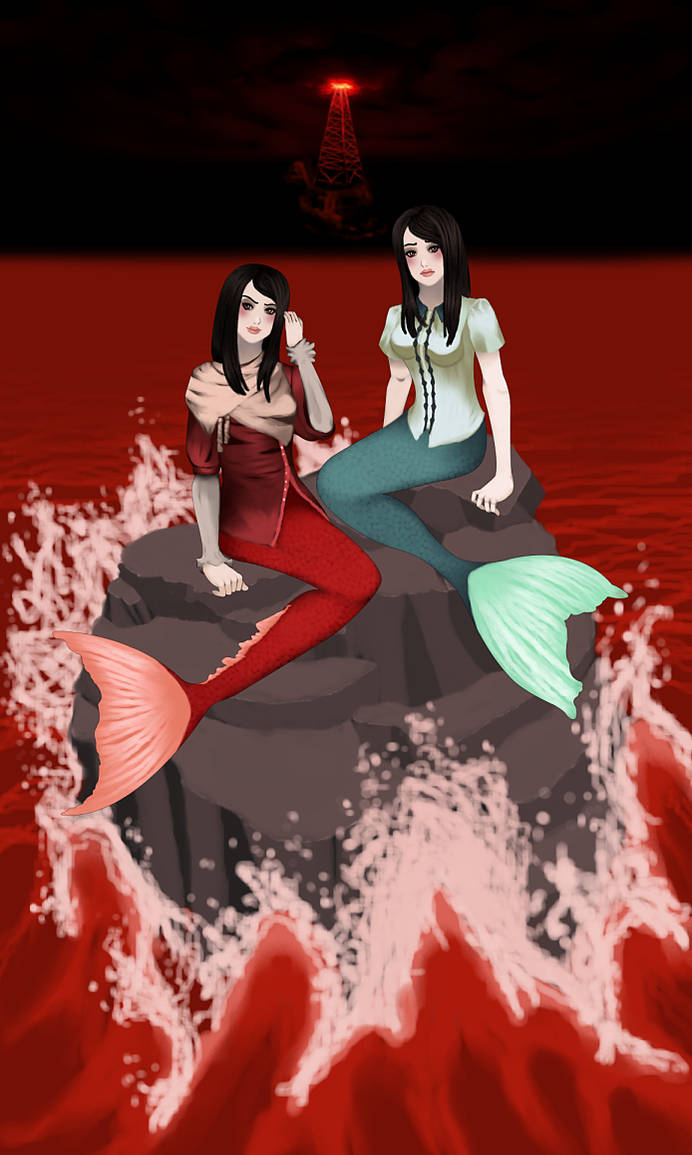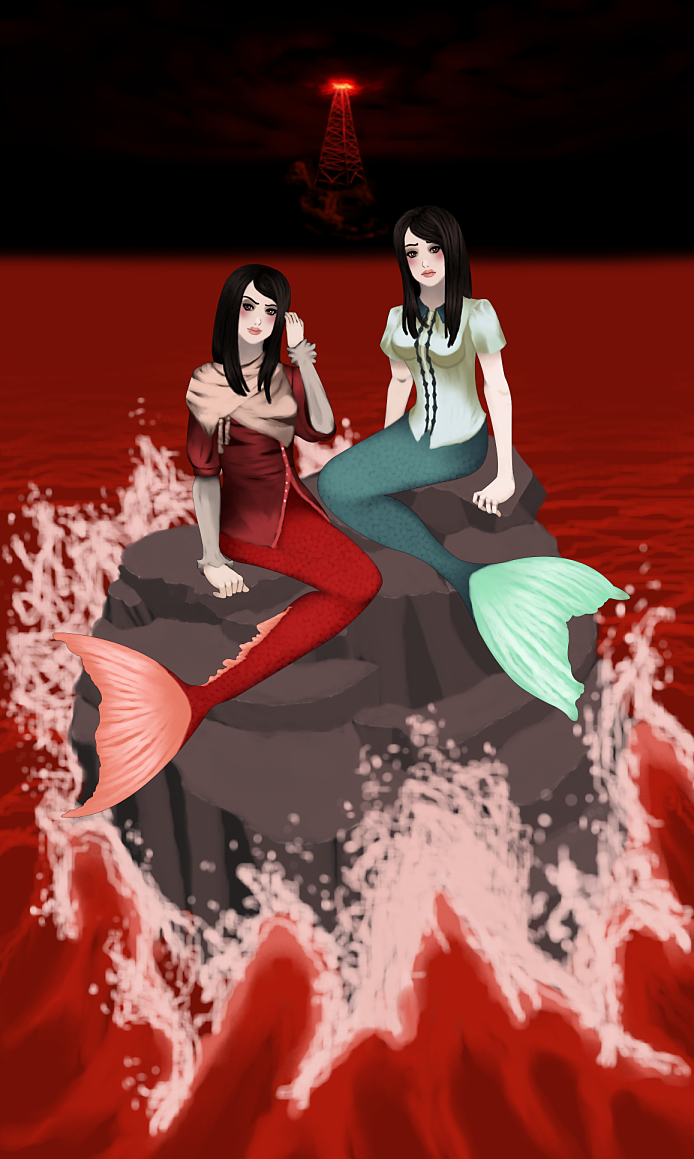 Watch
I was in the mood to draw more Siren fanart and Yuri + Kanae were among my favorite characters.

They are both technically "sirens" in the game so I wanted to draw them with siren tails. There is a difference in the design of their tails due to the fact they have different objectives in the story of Siren 2 although they are both avatars of Mother. I really wanted to draw the creepy-ass pylon from the game in the background while they are chillin' on a rock in the middle of the blood-red sea.

I'm really happy with it in the end. I think its weird I actually took the time to draw a background for it but it actually brought out a lot in the piece and it accomplished what I had envisioned in my head.